The Camera Club Laughs Last
Corny no longer, a venerable tradition finds new vitality in the digital age.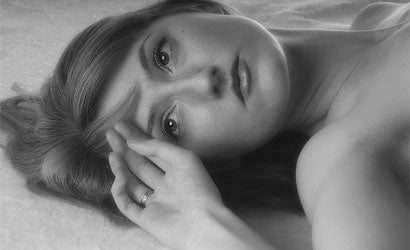 Just mentioning the words "camera club" is enough to make some photographers wince, groan, or laugh out loud. Regardless of the reality, America's camera clubs have a reputation of being frozen in a corny, cliched amber since the early 1930s. While the stale "kittens with yarn" aesthetic is still displayed in some backwaters, these days most camera clubs are showing new life and new creativity as they embrace digital photography.
"Membership is rising for the first time since the 1970s," says Richard Frieders, president of the Photographic Society of America, a 70-year-old umbrella group for camera clubs. While three decades ago there were about 15,000 PSA-affiliated clubs, today's number — just under 500 — is on the rise.
Take, for instance, Sarasota, FL. The city's first digital-only camera club, the Dimage group, started in 2002 and now has more than 700 members. "But it got so popular, with membership climbing into the stratosphere, that a bunch of us jumped ship and started our own club, Digital Photo Artists, which caps membership at 30 photographers," says Sarasota resident and PSA Fellow Stan Ashbrook.
As digital photography continues to grow, what happened in Sarasota is happening throughout the country. And with their competitions, instructional and inspirational slide shows, as well as shooting field trips, camera clubs have felt the impact of digital on virtually everything they do.
Says the PSA's Frieders, "About 80 percent of our members now own digital cameras, and about 70 percent of them participate in digital photo competitions."
Taking pictures & chances
© Steve Dallape
The dreamlike "Yellow Koi" by Steve Dallape (St. Louis Camera Club) shows the influence of image editing. "I used Adobe Photoshop CS for this illustrated look," he says. "I copied the background layer several times, applying filters, adjustment layers, and blending modes, until I got something I liked."
It's no surprise that for most cameraclubbers, the digital SLR has replaced the 35mm SLR loaded with slide film. The result has been photographers shooting many more photos and taking more creative risks. While the cost of film and processing may have once limited the number of slides a club member shot, with digital, firing off hundreds — even thousands — of images is virtually free.
"We see more different types of images, with much more experimentation," says Wade Clutton, former president and now webmaster of Missouri's 400-plus-member St. Louis Camera Club, which in recent years has been growing by 15 percent annually. "Older members no longer copy one another's work, or copy 'the masters.'"
Image-editing programs, such as Adobe Photoshop and Photoshop Elements, also have had a powerful effect on camera clubs.
"Not long ago, it was typical for competition judges to spend a lot of time critiquing technical flaws of exposure, metering, and focus," says Cliff Andreas of the St. Louis club. "Across an evening, it could be very repetitive and ultimately boring. But these subjects rarely come up now, because many technical problems are fixed in the image-editing stage. The improved image quality makes for more exciting competition nights."
Where do members acquire these digital skills? Chances are, it's at the club. A recent PSA convention near Baltimore, MD , featured workshops on everything from operating a DSLR to image editing. And every program took a straightforward, user-friendly approach. For example, "Digital Special Effects," a program offered by Digital Photo Artists President Tim Koverman, used none of the tech-heavy jargon often heard in image-editing courses at art schools, community colleges, or trade shows. Instead, it was simple and focused only on Photoshop tools that would interest amateur photographers. Koverman repeated important points, used direct language, and didn't try to cover very much. He clearly wasn't interested in wowing the audience with either Photoshop's abilities or his own.
On with the show!
© Henry C. Ng
In "Fishing Light," Henry C. Ng of the Silver Spring (MD) Camera Club exaggerated depth with clearly defined fore-, middle-, and background elements; and he waited for the perfect twilit moment when shadows were building but not hiding detail. Best of all: the perfectly scaled human figure.
Digital also has changed the way work is shown at club meetings. Gone is the familiar clunk of the slide projector and the whir of the cooling fan. Instead, the members' images are often shown in a Hollywood style, with a laptop-controlled digital projector taking center stage. Sophisticated slide-show software, such as the popular Photodot Pro- Show Gold ($70, direct), serves up clever fades, dramatic transitions, booming soundtracks and voiceovers, even video clips. Suddenly, a camera club meeting is a multimedia event.
"People are in love with the quality of images shown by our digital projector, a Canon Realis SX50," says St. Louis' Clutton. "In terms of color quality, detail, sharpness, brightness, and overall image impact, it's an order of magnitude better than any slide projector I've seen."
Software also has taken the work out of scoring club competitions. Software Pursuits' Image Competition Manager, for example, provides rapid importing, cataloging, and sequencing of images before competitions, and then compiling and displaying scores, even members' year-to-date scoring, as the competition unfolds. Entering competitions is easier than ever, too. Many clubs use their websites for submissions. That means goodbye to the days when members had to mark slides with their names, image titles, and orientation (horizontal or vertical), and arrive at meetings early to queue up their slides. At the end of a competition, members would jockey around the projector trying to retrieve their chromes. No need with digital files.
The web has also given members a new place to show off their work, as club sites showcase winning pictures. For many, such as the St. Louis Camera Club, a strong website has helped them attract new members. "We're averaging 257 hits a day," Clutton says.
With their friendly and accessible approach, camera clubs have become popular, low-pressure places to learn about digital photography, and improve as a photographer. So much for the kittens and yarn. Look who's laughing now.