Best of the Reader's Gallery, March 2008
At home, in the studio, and on location, our readers make great photos!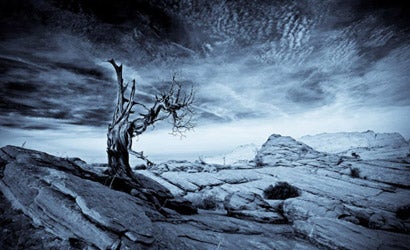 If you want to know where some of the most talented photographers on the web are sharing their work, look no further than the Pop Photo forums Reader's Gallery. Day in and day out, photographers share amazing photographs. But more than that, our readers share their honest, constructive criticisms, tips, and tricks in a very friendly and supportive environment. Join in the fun and start sharing your photos!
This month's gallery is packed full of great images showing how to work a scene, your skills, your glass, and your post-production mojo to their fullest. Alex Braverman of Texas employs a circular fisheye–a notoriously difficult lens to fully master–to make a powerful vertigo-inducing view. Richard Ryerson of Arkansas perfectly frames the understated irony of a street sign via thoughtful framing and focal length. Brody of Connecticut frames a perfect study in textures and colors in his view of an abandoned building. Joseph Manor of New York works an obtuse angle to great effect at Manhattan's Apple Store. And Eva Baugham of Massachusetts makes a great "pattern" study.
Previous Galleries
• October 2007
• November 2007
• December 2007
• January 2008
• February 2008
Combing both excellent in-camera and post-production work, Terry Watson of Indiana shows off a bright idea in a photo montage, and Mike DiRenzo of Long Island illustrates excellent use of selective desaturation. Michael Pancier of Florida makes a dramatic western landscape even more impactful with a selenium tone treatment.
Like we said above, at home, in the studio, on location, and in post-processing, our readers make great photos!
Join the fun by sharing your own photos in our Reader's Gallery. You might be featured in an upcoming gallery!
And the forums aren't just about photo sharing for critiques. Check out Shoot! for guided photo challenges, the Hi! Dynamic Range forum for tips and advice on HDRI, and just for fun, share a silly photo or offer a wacky caption in Caption This!