Best of the Reader's Gallery January 2008
It doesn't matter if the days are short -- our readers just keep shooting great photos!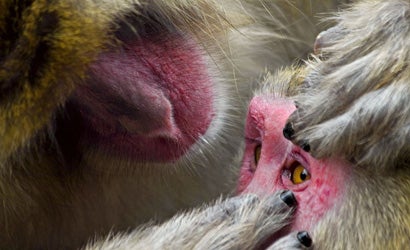 Welcome to the latest installation of "Best of the Readers Gallery!" You'll see some familiar names in the slideshow, along with some some newcomers this month.
Over 100 images and about as many photographers were nominated, and these 17 images are just a sampling of the great images being shared every day in the Pop Photo forums.
It was a virtual dead heat for most overall votes for a single image, with John Mumaw (DrJalapeno) and Tuna Onder (Tuna) taking top honors, with Mark Amy (Mark_Amy) trailing just a single vote behind these two.
Walter Arnold (MiRAGEbym) takes top honors for most votes for multiple images, with three shots getting the nod from his friends in the forums.
Christopher Badzioch (Kristo) shows us that creativity and inspiration can strike anywhere and at any time — with a fantastic shot he made while sitting in his car while his baby slept and his wife was in a shop!
And big ups to Bozzzzzzzz and Zozo for both having a shot in the gallery this month. Their real names? Michael and Carol DiRenzo — a dynamic husband and wife duo from Long Island — a first for the Best of Gallerys!
What are you waiting for? Click on the photo above to launch the slideshow, and visit the Pop Photo forums to start sharing your own photos!