Best of the Reader's Gallery February 2008
February may be the shortest month, but there was no shortage of great photos shared on our forums!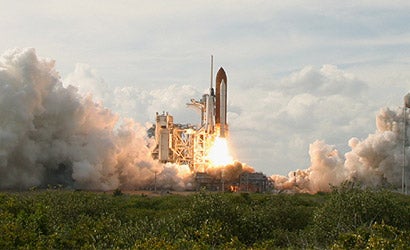 Welcome to the latest edition of "Best of the Reader's Gallery." There's an old news photographer's adage about making photos, not excuses; and we see proof of this all over in this month's slideshow. Whether it was a lucky discovery framed well, such as the nature versus industry study by CT's Jeff Regensburger, or a totally controlled studio shot by Arkansas's Richie Ryerson, our forum members continue to make winning photos.
We love the framing and execution of the squirrel's eye view by D.C.'s Mike Lent; the framing, focus and bokeh on the Northern Harrier by SoCal's Tim Coder; and the richness of the textures and details in the abandoned bus HDR by NC's Walter Arnold.
Previous Galleries
• October 2007
• November 2007
• December 2007
• January 2008
And if one shot in this gallery best exemplifies the "make photos, not excuses" mantra it's the lunar eclipse shot by Missouri's Leslie Glasgow. Originally feeling under-lensed with a 300mm in sub-freezing temps, she actually zoomed back to 120mm to include the surrounding celestial bodies in her shot. It's a great study of positive and negative space; but more than that, it's a great example of making photos, not excuses, with whatever gear you've got!