5 Out of the Ordinary Photo Trips
If typical trips just aren't doing it for your shots, try one of these offbeat adventures.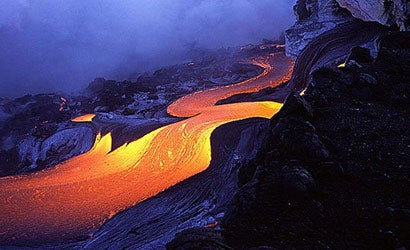 If your images need a boost of inspiration, skip the beach and the big cities, and consider instead one of our unique photo trips. These adventures down the road less traveled will help you look at the world in a different way, and if its unique shots you're after, you'll definitely come home from these trips with plenty.
Chase Tornadoes.
Texas-based Tempest Tours has been offering storm-chasing tours since 2001, but starting June 20, they'll add a photo-centric 9-day twister tour to their offerings. Their chase team includes many published photographers, and the photo tour (which departs from Denver, CO), will cover topics such as how to capture lighting and tornadoes. Check out some of the shots they've taken and sign up at www.tempesttours.com or (817) 274-9313.
Snorkel with Penguins.
A trip any nature photographer would be hard-pressed to resist, the Galapagos is home to some of the world's strangest and most fascinating creatures. Discover why Darwin was so infatuated by the island and embark on a 10-day National Geographic Photo Expedition.
The itinerary includes kayaking to volcanic shores and sailing through uncharted waters in a glass bottom boat. Where else will you get the opportunity to photograph sea lions, blue footed boobies, and snorkel . . . with penguins! Special photo expeditions available, and while there's still spots open for the summer, you'll save $500 if you book for early fall. For more information visit http://www.expeditions.com//
Capture Lava Flows.
Live volcanoes can be an illusive and dangerous subject to capture, but at Hawaii's Kilauea, anything is possible. Volcano Discovery leads tours to Kilauea, which almost always includes the opportunity to view live, flowing lava. The itinerary, which varies according to the volcano's activity, includes a hike to the "huge, active lava flow field" and if the opportunity to photograph lava flowing into the ocean arises, you will surely be there to witness it. Tours to Kilauea run year round. For more information visit www.volcanodiscovery.com
Discover Shipwrecks.
You don't have to travel to the Bermuda Triangle in hopes of photographing a shipwreck. There are six shipwrecks waiting just under the surface of Michigan's Lake Superior for you to explore, and shoot. For example, The Bermuda, which sank in 1870, is easily accessed by beginning divers since its top deck is located just 12 feet underwater. Shipwreck Tours will take you to six different wrecks, but you must have a SCUBA certification to participate in their dives. If you aren't SCUBA certified, Shipwreck's glass bottom boat tours also provide tons of unique photo ops. For more information contact Shipwreck Tours at (906) 387-4477 or visit http://www.exploringthenorth.com/scuba/diving.html//. For information on how to get SCUBA certified check out www.scuba.com, which offers online courses.
Dog Sled by Day, Get Photo Tips by Night.
Sure it's summer now, but it's the perfect time to plan your winter trip. Consider the Wintergreen Dogsled Lodge in Minnesota, which offers 5-day photo workshops and dogsled vacations. Time Life photographer Layne Kennedy will be leading the trip, holding nightly workshops with tips for both from beginners and pros. This is the perfect photo adventure complete with professional technical advice, once in a lifetime photo ops, and a totally unique method of transportation that will bring new perspective to your shots. Visit www.dogsledding.com for more information.