Hands-On: Adobe Photoshop Lightroom CC Moves Faster, Adds Photo Merge and Face Detection
The latest version of Adobe Lightroom brings some impactful updates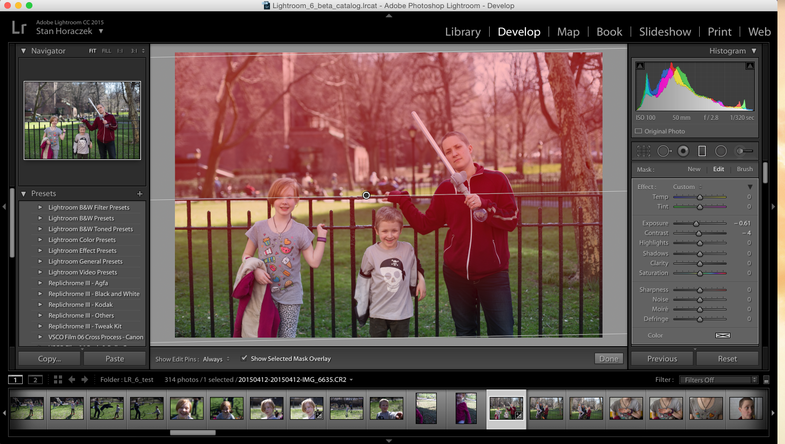 We may earn revenue from the products available on this page and participate in affiliate programs. Learn more ›
When we went over to the Adobe offices to check out the new Lightroom CC under NDA, we were a late afternoon appointment. They had already shown it to a variety of other outlets and it was abundantly clear that there were a few questions they had answered over and over again. Since I'm willing to bet many of you have those same questions, I will get to the hot stuff first.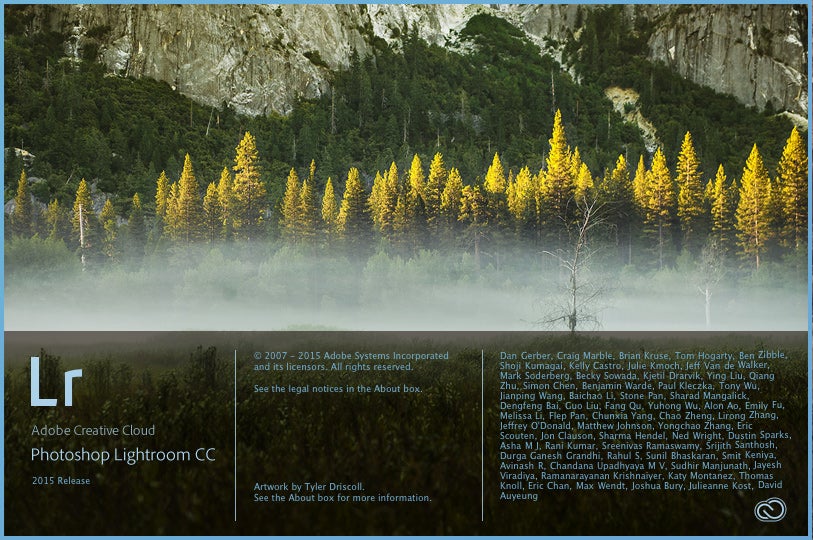 Question 1: Does the Creative Cloud in the name mean there's no more stand-alone version?
**Answer: ** No. You can still buy the new Adobe Lightroom CC as a stand-alone piece of software for the familiar price of $149, or less if you're upgrading from the previous version.
Question 2: Is Adobe finally using the computer's GPU to crunch through our image data in Lightroom?
**Answer: ** Yes. The Adobe team has done the legwork and now Lightroom lets the graphics chip in your computer do some of the heavy lifting. They claim this will make working in Lightroom decidedly faster on modern computers, but they have also tested it on computers that are four years old and still found the speed bumps to be substantial.
Now that we have gotten the 800-pound gorillas out of the room, we can talk about some of the other new features in Lightroom CC.
Panorama Merge

Making panoramic images has traditionally been Photoshop territory, but now Lightroom is adding more functions that help deal with multiple images at once. The Panorama function allows you to automatically stitch together a number of images into one super-high-res photo.
I tried it with a few different groups of images and it could handle 20+ raw files without having to convert them. It took a bit of churning on the computer's part, but that's to be expected. I found that it likes a little bit more overlap than you'd think in the images, but if you give it enough images to chew on, it does a very good job, especially if you're just looking for something quick and dirty.
HDR Merge
Like Panorama merge, this one requires a couple images. However, Adobe has said that just two images are needed in order to make an HDR with lots of leeway in both the light and dark sections of the image. One very interesting thing about the process is that rather than creating a JPG or some other lossy version of the combined image, it actually creates a DNG raw file you can continue to edit as you would any other raw file. It's not necessarily keeping 100% of the data from both images intact, but it is giving you more in terms of image data to use.
I'm not a big HDR guy, so my test images are rather lackluster, but the demos I have seen have been pretty promising. They're still a bit over the top right out of the box, but they don't have that gross World of Warcraft look look that some overdone HDR images have.
Here's the original shot with a -1 exposure compensation: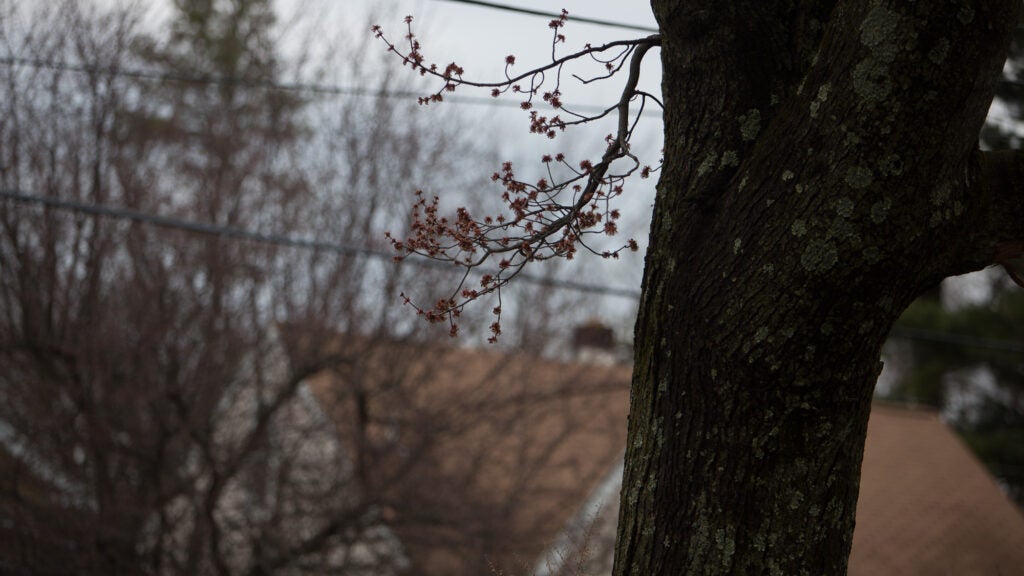 Here's the original shot with a +1 exposure compensation: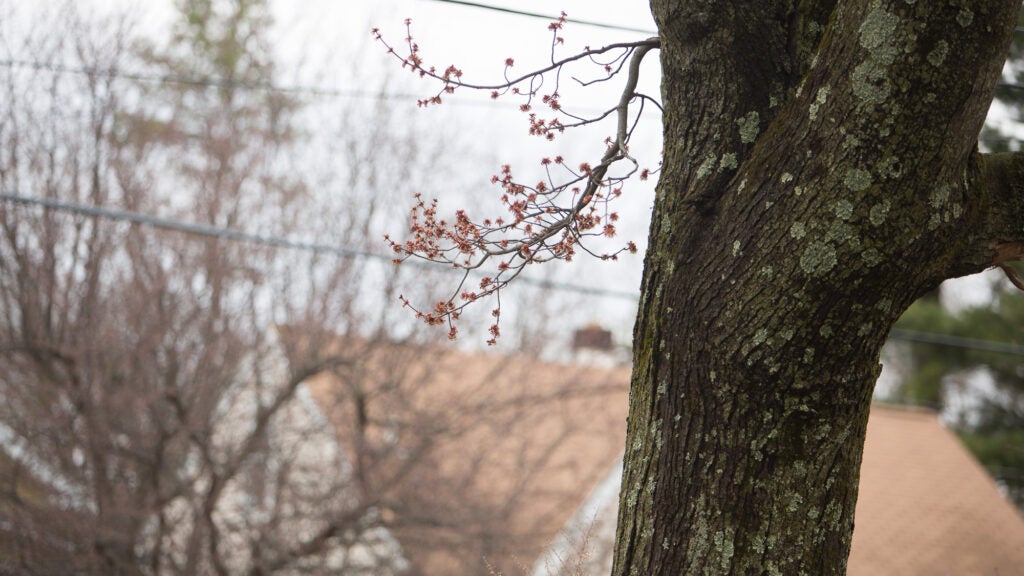 And here's the resulting HDR: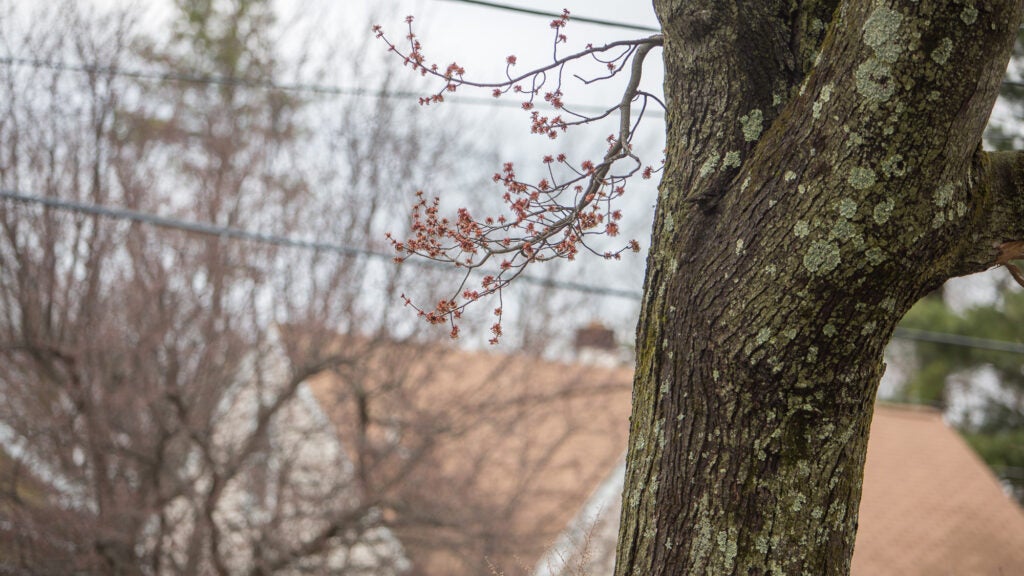 As you can see, the result is actually pretty natural. And, because it only required two images of bracketing, it cuts down on the amount of ghosting that exists. All of these were posted with no extra editing.
Facial Recognition
This has long been an area where some of the other services have excelled, but now Lightroom can actually recognize faces in pictures and add a keyword to the image to indicate that the person appears.
If you're a professional photographer and you're only using this for work, that might not mean much to you, but if you're using Lightroom for a personal photo archive, it becomes much more relevant. And Adobe has said that they're not sharing that facial recognition information from your computer, so it's secure.
Video Slideshows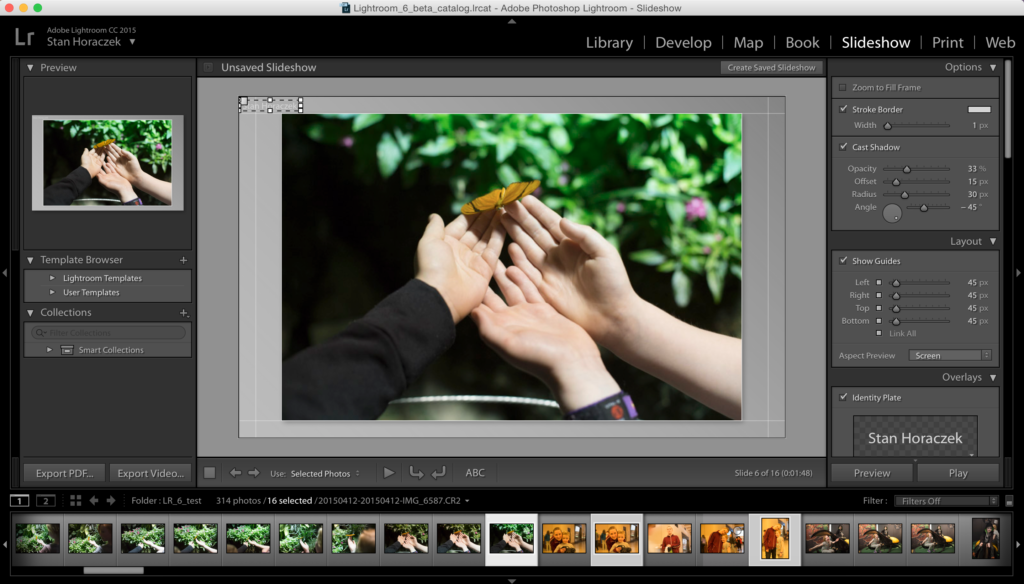 In addition to the web gallery output (which I used very rarely), Lightroom CC now allows you to export video slideshows from library images. You can add movement on the slides and even add custom music right from the Lightroom interface, which is pretty handy if you're into that kind of thing. So, you could make a time-lapse or just a plain old slideshow to share on the web.
Creative Cloud
While Lightroom is still available as a stand alone piece of software, it seems pretty clear that Adobe would prefer if people just signed up for the $10 Creative Cloud for Photographers deal, which also includes the full version of Photoshop and various Cloud functionalities (Disclosure: I subscribe to the Creative Cloud for Photographers plan and pay for it personally).
The tight integration with mobile is still clearly a strong emphasis for Adobe as they're trying to centralize all photo files and spread them out across all platforms. As part of that, Adobe has also announced that they're bringing Lightroom Mobile to Android tablets, which is something Google users have been wanting for a while.
Ultimately, Lightroom CC is a pretty big update if only because of the GPU implementation, which, at least in theory, should make using Lightroom a much faster experience. But, other than the speed, you might not actually notice a whole lot that's different.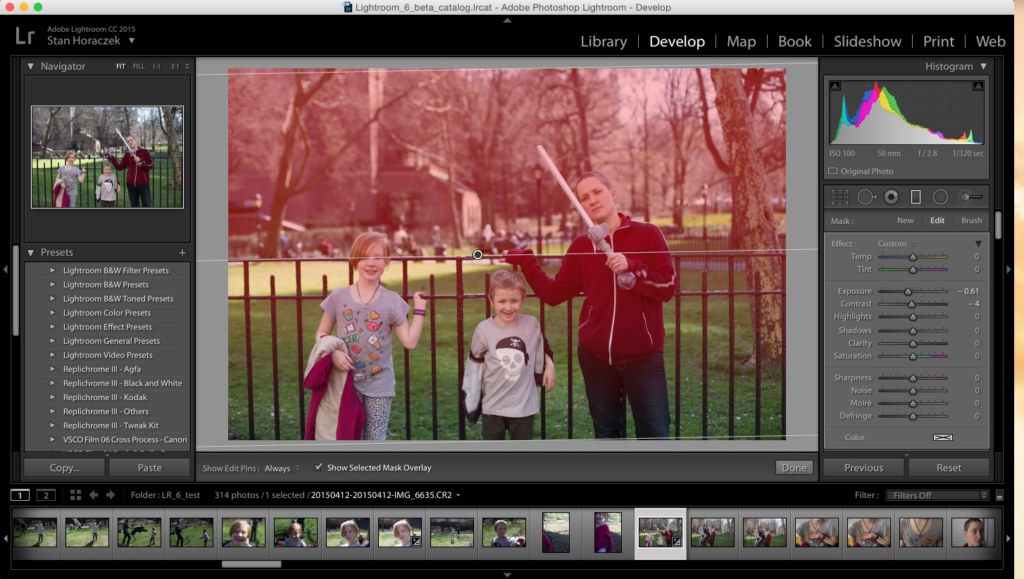 One final interesting addition is that the brushes and adjustments are now easier to apply and a lot more versatile thinks to masks. So, instead of Frankensteining together a combination of brushes and gradients to darken a sky, you can just tweak the coverage of the area covered by the gradient. It seems pretty handy.
We'll be putting together a full review of Lightroom CC in the coming weeks, but if you want to try it now, it's available immediately. If you're a Creative Cloud subscriber, the update should be hitting pretty soon and if you just want to buy it, it should be available on the Adobe store.
If you're trying it, let us know how much of a speed boost you're seeing. We're curious to see just how much of a difference it makes across a wide group of users.