Great photo scanners for every budget
Make sure your favorite photographs never fade.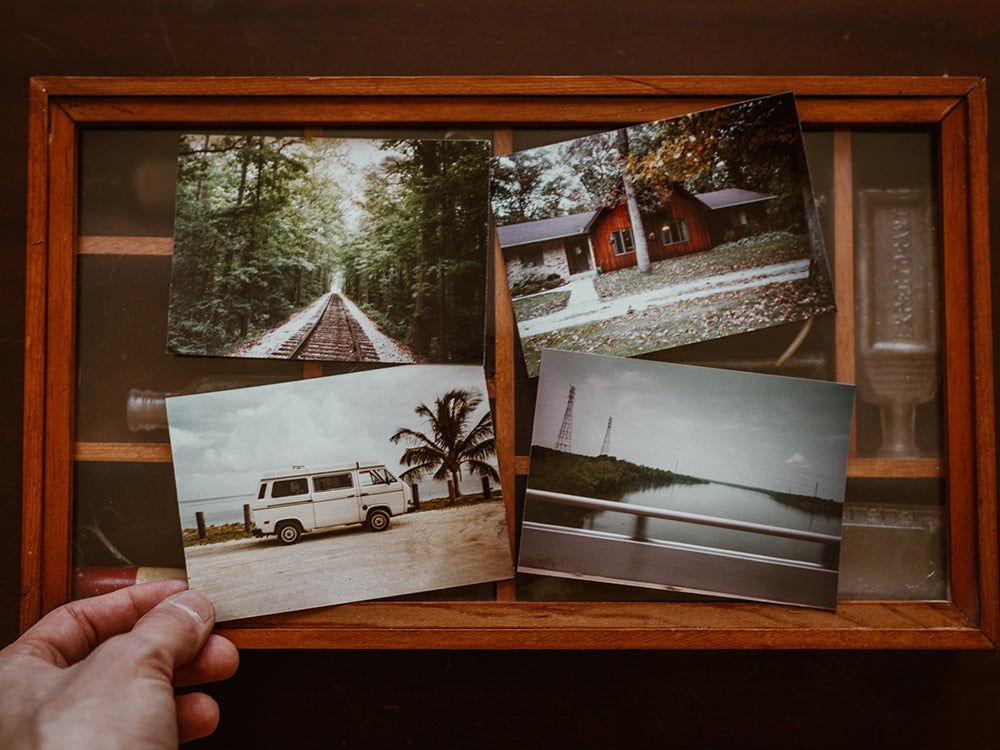 We may earn revenue from the products available on this page and participate in affiliate programs. Learn more ›
Paper and ink fade, and while we highly suggest you print at least some of your digital photos, it's just as important to scan and preserve your old prints, slides, and negatives. Whether you've got a shoe box full of old 4×6's and film strips in the attic, photo albums spanning decades, or just a few heirloom prints passed down through generations, the scanners below will make sure those memories never fade, even if the ink and paper do.
Epson Perfection V39
The Epson Perfection V39 delivers high-quality, 4800dpi photo scanning at an affordable price point. It packs plenty of convenient features for newbies, like shortcut buttons for different scanning jobs, a removable lid, digital dust correction, and 'Easy Photo Fix' tech that adds in saturation and contrast to faded photos. You can also scan straight to Google Drive or other Cloud services using Epson's Easy Photo Scan software for easy backup, and there's even a kickstand on the back so you can place it vertically to save desk space.
Canon CanoScan LiDE 400 Slim
The Canon CanoScan LiDE 400 Slim is an affordable scanner built with ease-of-use in mind. It uses a single USB-C cable for both data and power, five "EZ" buttons for hassle-free scanning, and an Auto Scan mode that can tell what your scanning and adjust the settings to match. Like the Epson V39, the CanoScan LiDE 400 Slim delivers 4800dpi optical resolution, automatic dust removal and color correction for old photos using the companion software, and a thin design that can be mounted vertically so it doesn't clutter your desk.
Plustek ePhoto Z300
If speed and convenience is your goal, it's hard to beat the Plustek ePhoto Z300. This quirky looking scanner was purpose-built to quickly scan your 3×5, 4×6, 5×7 and 8×10 prints at up to 600dpi. Simply feed photos one by one into the ePhoto Z300, then use the included software to crop, 'de-skew,' enhance photos, remove dust, and save or share on Dropbox, Google Photos, Facebook, Instagram, or Flickr.
You get two resolution options—300dpi or 600dpi—and if you're willing to scan at 300, the Plustek ePhoto Z300 can get through each 4×6 print in just 2 seconds. An 8×10 print takes only 5. It's not the fastest printer on our list, but it offers a phenomenal combination of speed, performance, and price.
Epson Perfection V600
Your standard flatbed scanner isn't built to handle prints, slides, and negatives, but the Epson Perfection V600 definitely is. This high-performance scanner crosses the line into professional-grade territory, featuring a maximum scan resolution of 6400 x 9600dpi, 3.4 Dmax for great dynamic range when scanning film, Epson's "Digital ICE" technology that automatically removes imperfections from old prints and film, and a built-in transparency unit that can hold negatives, slides, and panoramic film strips up to 6x22cm. Fortunately, all of these professional-grade features don't mean the Epson Perfection V600 skimps on convenience. Users still get four customizable buttons, the ability to scan straight to PDF or email, and an environmentally friendly LED scanning light that requires no warm-up.
Epson FastFoto FF-680W
As the name implies, the Epson FastFoto FF-680W is a speed demon. It boasts twice the resolution and speed of the Plustek ePhoto Z300, delivering a maximum 1200dpi optical resolution and the ability to scan up to one photo per second if you're scanning at 300dpi. It's convenient too, with a loading tray that holds stacks of photos so you don't have to feed them in one by one, and the ability to scan both sides of a photograph simultaneously so you can capture any hand-written notes on the back. As with all the rest of the scanners on our list, Epson includes software for fixing, restoring and enhancing your old photos once you've scanned them, and built-in sharing features that let you instantly archive or share 300dpi scans to Dropbox, Google, Facebook, and more. There's no faster way to digitize a large collection of old prints at home.
Epson Perfection V850 Pro
The Epson Perfection V850 Pro is a flatbed scanner for professional photographers, with performance and a price point to match. Dual lens technology and advanced optical coatings deliver exceptional scanning quality at resolutions up to 6400x9600dpi, and the V850 Pro boasts a Dmax of 4.0 to pull the best possible tonal range from slides and film. Included film holders let you scan up to twelve 35mm slides, three 35mm film strips, one medium-format film strip (or panoramic frame) up to 6x20cm, or one 4×5-inch large format frame at the same time, and the V850 Pro is compatible with wet scanning using an optional fluid mount tray that is sold separately. There's also support for batch-scanning of various film formats, Digital ICE technology for automatically repairing and restoring old prints and film, and Epson's LaserSoft Imaging SilverFast SE Plus software for more advanced image processing.