Kenko's 2nd generation 400mm f/8 mirror lens is affordable and comes in 8 mounts
The new lens is a compact and lightweight option for folks seeking a lot of reach, on a reasonably tight budget.
We may earn revenue from the products available on this page and participate in affiliate programs. Learn more ›
Kenko has announced the second version of its 400mm f/8 telephoto mirror lens. The new version features optical tweaks to improve image quality, compared to the previous model (which came out in July 2020). The Kenko 400mm f/8 N II is available now in 8 different mounts.
What is a mirror lens?
This style of lens uses a series of internal mirrors in the optical formula, to keep the size, weight, and price down. The mirrors reflect light back and forth inside the lens, to progressively magnify the final portion that lands on the imaging sensor. You can read more about how mirror lenses work in our ProOptic 500mm f/6.3 mirror lens review.
Who's the Kenko 400mm f/8 N II mirror lens for?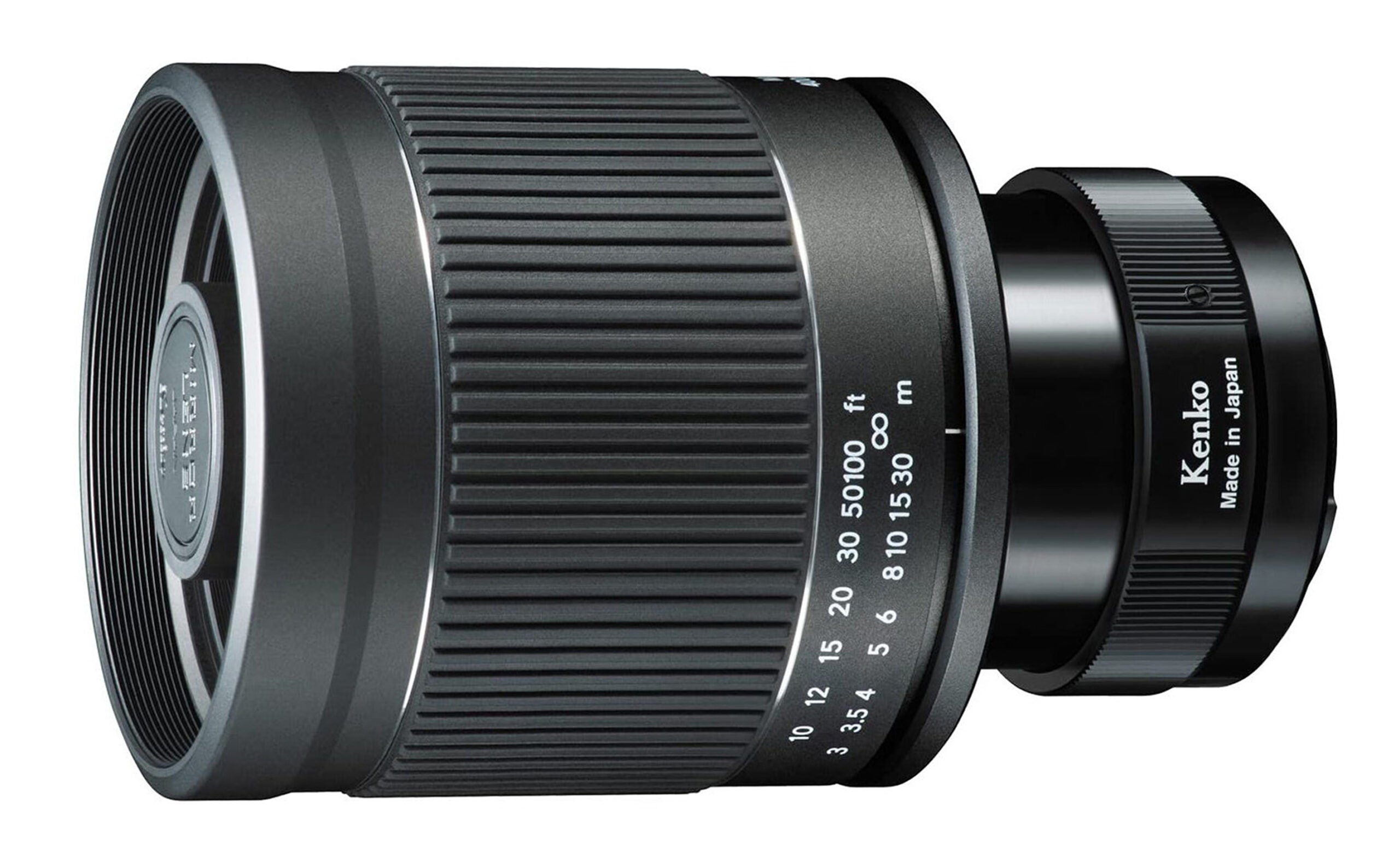 This lens is for folks looking for a lot of reach, on a reasonably tight budget (~$260). Long telephoto lenses tend to be very pricey. But Kenko's option should be far more wallet-friendly. The tradeoff, of course, is less impressive image quality compared to a standard lens.
Kenko's 400mm f/8 lens weighs just 18 ounces (for the DSLR version) and 20 ounces (for the mirrorless version). By comparison, Canon's 400mm F4 IS II USM lens weighs a whopping 74 ounces and costs a cool $6,900. Is image quality from the Canon that much better than the Kenko? Almost certainly so. Not to mention, the Canon model offers both image stabilization and autofocus (the Kenko lens is manual focus and offers no IS). But if you're simply looking for a long telephoto lens, and don't mind manual focus and an f/8 max aperture, you can save a ton of money springing for the Kenko model.
Optical formula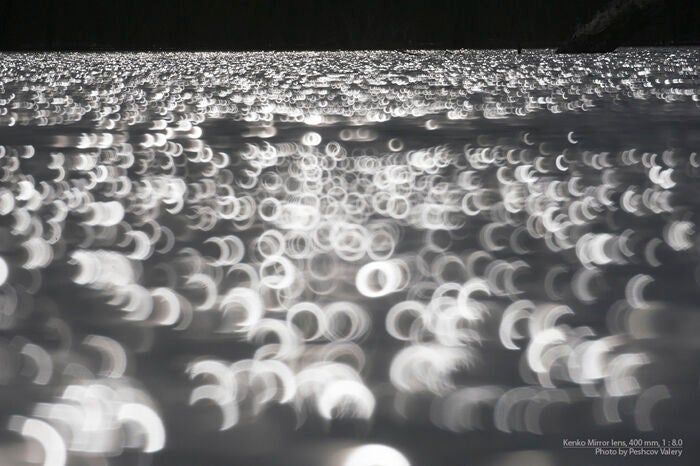 The original version of this lens featured a construction with six elements arranged into five groups. The new model still uses six elements but instead arranges them into two groups. Kenko says the new design should result in noticeable image quality improvements.
The minimum focus distance is 45 inches (1.14 meters) and the front accepts 67mm filters. It's also worth noting, the version of this lens for mirrorless cameras is slightly larger and heavier than the DSLR version. This is because it has a longer lens mount, to account for the relatively short flange distance of some mirrorless cameras.
What do the shots look like?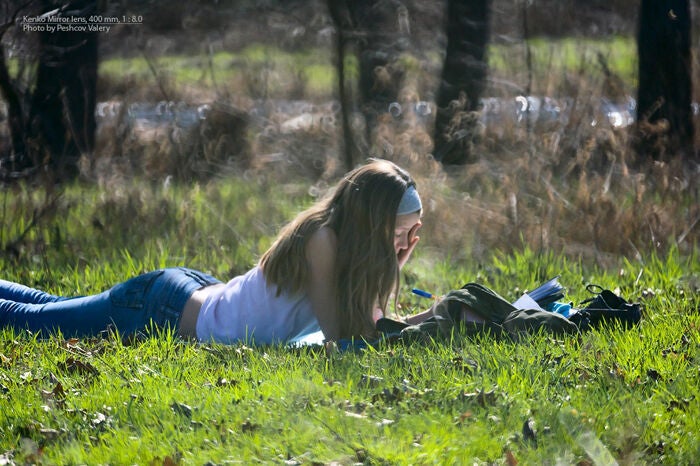 The Kenko 400mm shows the distinctive "donut-shaped" bokeh, typical of a mirror lens. Love it or hate it, it's certainly a unique look. The second sample shows some fairly busy-looking out-of-focus regions. But we'll hold off making any further assessments until we actually get one in our hands (or get the chance to view more samples).
Price, availability & lens mounts
The Kenko 400mm f/8 N II mirror lens is available now for around $260, direct from Kenko in Japan. It ships in the following mounts: Canon EF, Canon M, Fujifilm X, Micro Four Thirds, Nikon F, Nikon Z, Pentax K, and Sony E.