The Polaroid Now+ instant film camera connects to a smartphone via Bluetooth
The new Polaroid Now+ camera offers app-based extras by connecting to a smartphone via Bluetooth.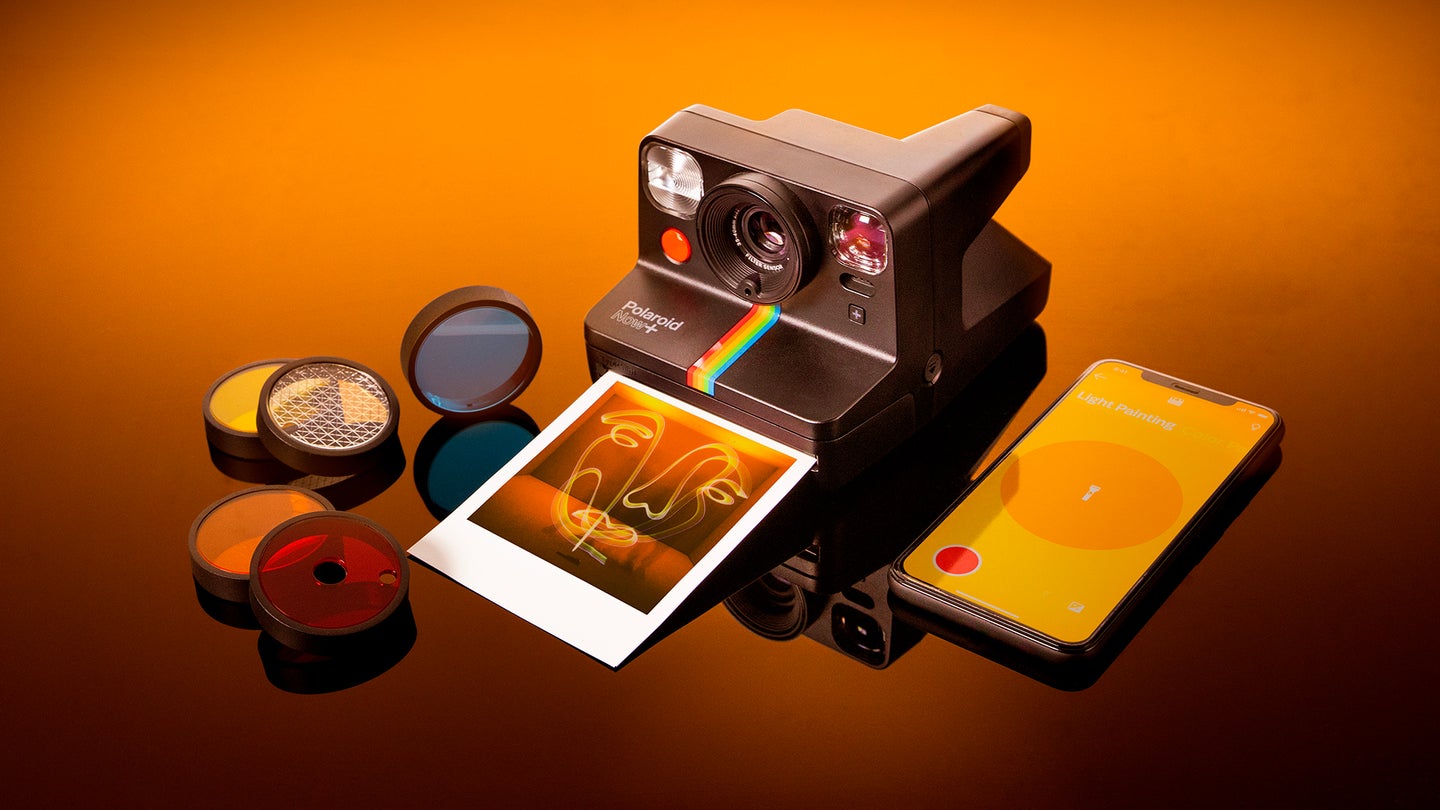 We may earn revenue from the products available on this page and participate in affiliate programs. Learn more ›
Polaroid has just announced a new Bluetooth-connected, app-enabled instant camera: the Now+. It shoots 3.1" square instant photos and costs $149 at launch. Polaroid calls it their "most creative camera yet"—and that's a pretty on-the-money summary.
The Polaroid Now+ spec sheet
The Polaroid Now+ is technically an upgrade to last year's $99 Polaroid Now—but it's really just a modern take on a retro Polaroid instant film camera. Even the styling should be familiar to anyone who visited Santa's Grotto in the 1980s or 90s. 
The lens has the same field of view as a 35mm lens on a full-frame camera. It's got a wide opens aperture of f/11 and stops down to f/32. Basically, what you see in front of you is going to be pretty close to what appears on the film. 
Polaroid Now+ camera controls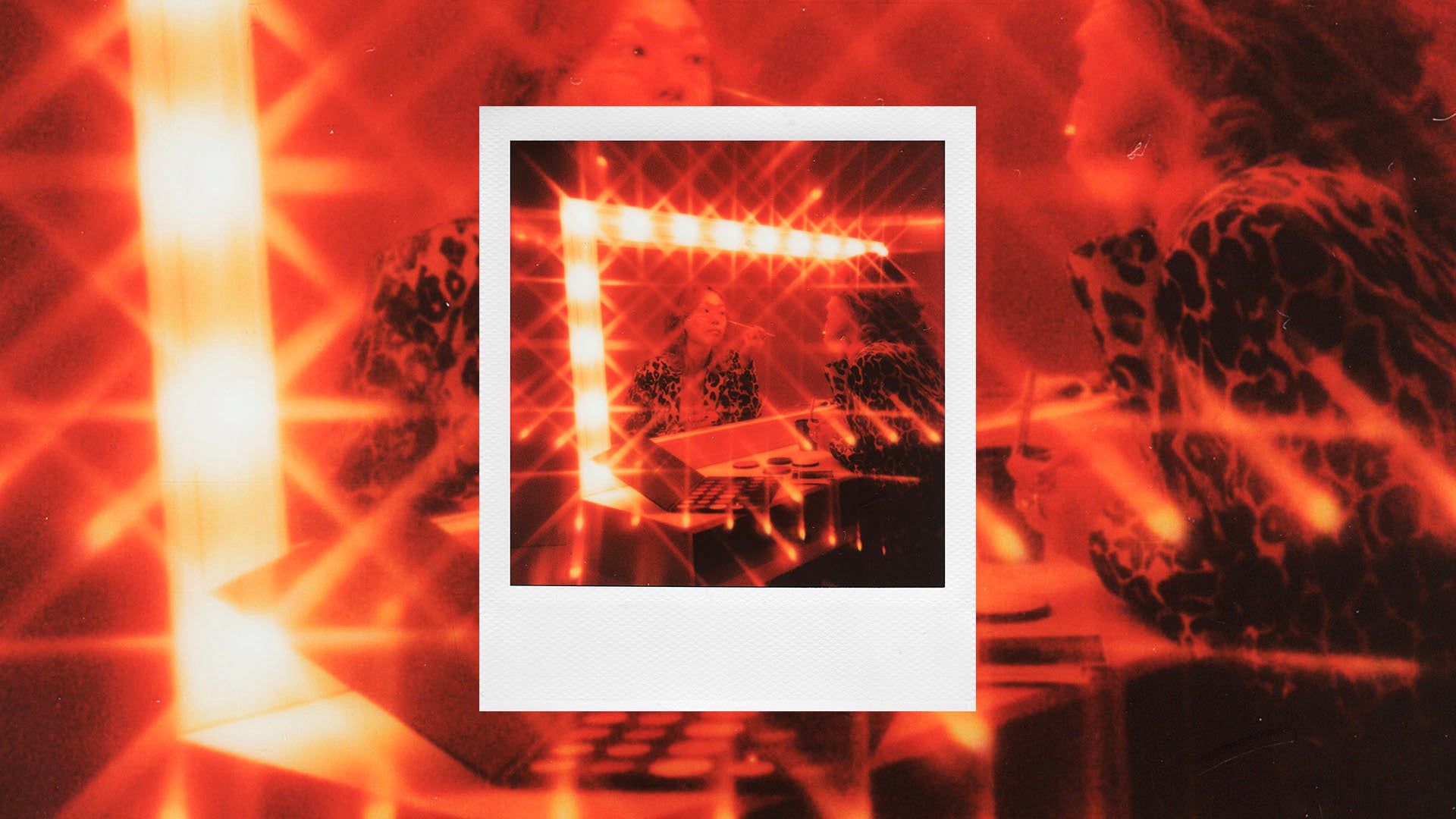 In terms of on-camera controls, there's not a huge amount to talk about: it has a power button, a flash button, a + button that controls the camera mode and Bluetooth connection, and a shutter release. Point the camera, look through the viewfinder, press the button, take a picture. Most of the extra features are handled using the Polaroid Originals app (available for iOS and Android smartphones) that we'll talk about in a moment. 
At roughly 3.7" by 4.2" by 5.6" and weighing just less than a pound the Now+ is chunky, if not heavy. It's not going to weigh down your bag but it certainly won't fit in your pocket.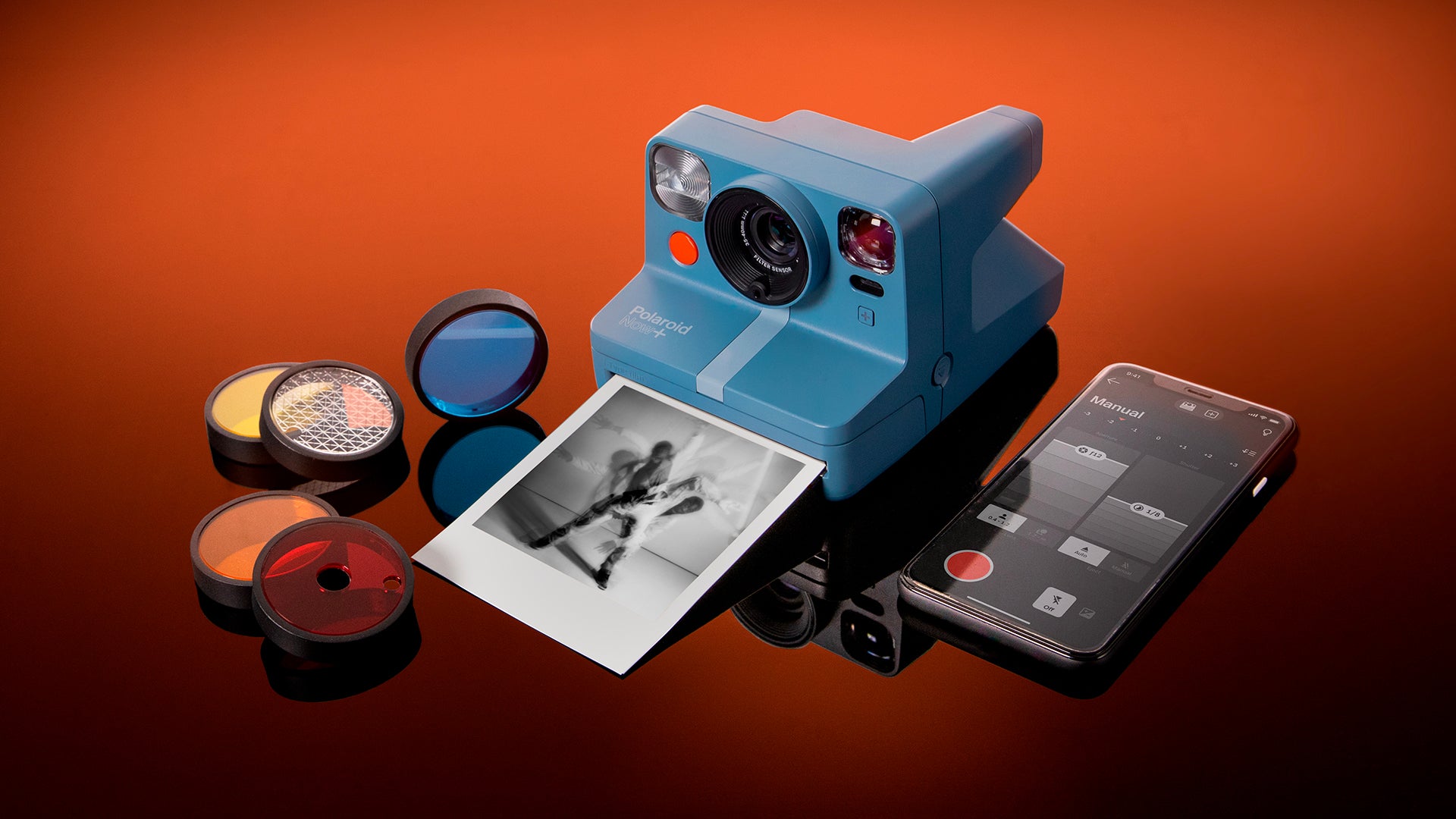 A big part of that size is dictated by the i-Type instant film it shoots (though the Now+ also supports the more expensive 600 film). A pack of eight black-and-white or color i-Type exposures costs $16 through Polaroid's website—and there are regularly limited edition films available for a little more. 
The Now+ comes with five filters: Starburst, Red Vignette, Orange, Blue, and Yellow. The colored filters either add a cast to your color photos or change the contrast with your black-and-white shots. The Starburst filter softens the overall look and makes your highlights pop with a stars effect. 
One small-yet-noteworthy addition is a standard tripod socket. They're not common on these kind of cameras, but it gives you a lot more creative shooting options—even for things like group selfies. 
App-based extras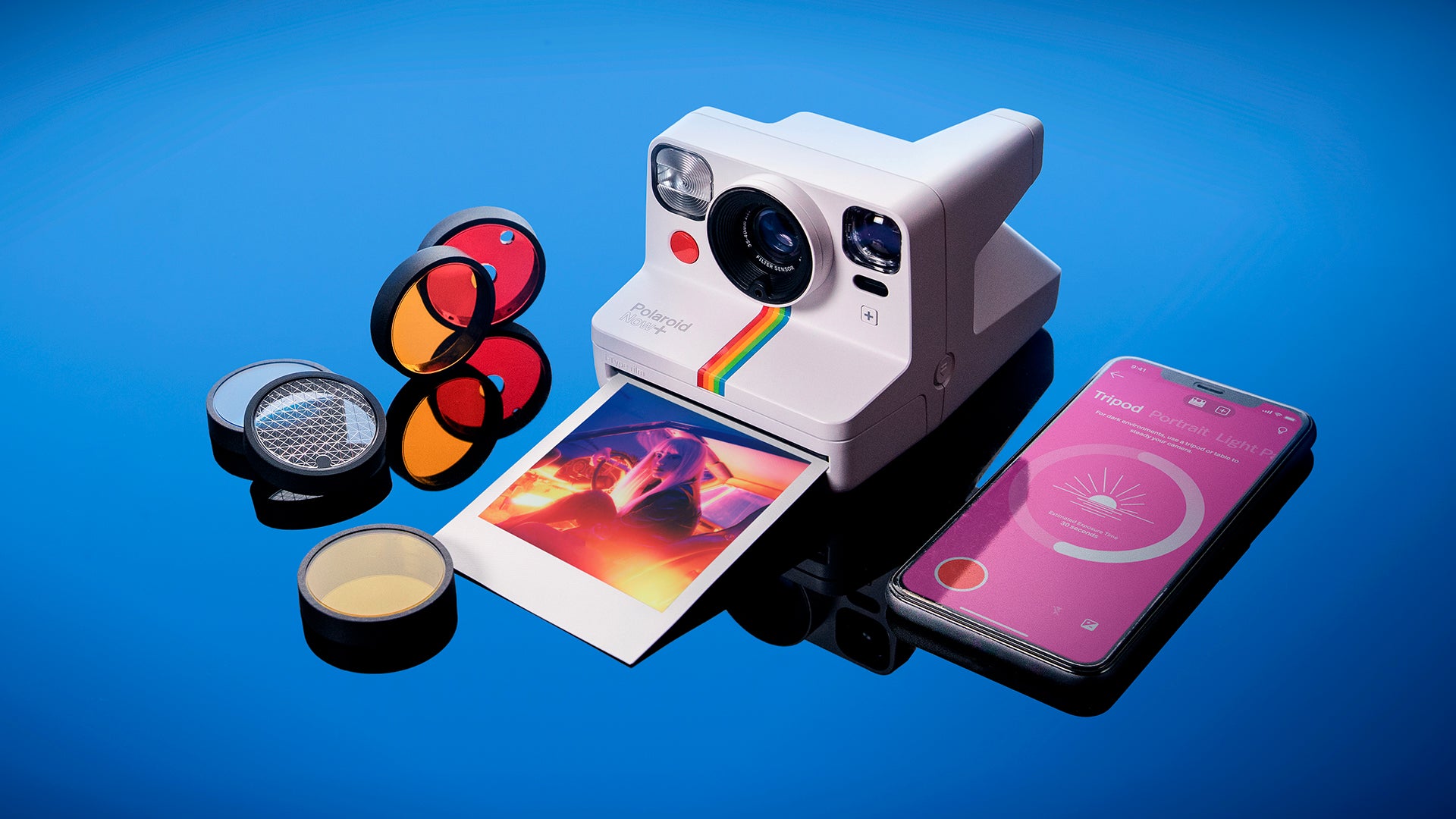 So far, so instant camera. The real options with the Now+ comes when you connect it to your smartphone. The Polaroid Originals app allows you to take manual control of your camera and gives you access to different creative modes. 
Some of the options are:
An aperture priority mode, so you have more control of the depth of field.
A portrait mode that sets things so you can have a (very slightly) blurry background for your portraits.
A double exposure mode that lets you combine two shots on a single exposure.
A light painting mode that works like a bulb mode on a regular camera. 
A tripod mode that allows for longer exposure times.
A remote shutter release and self timer. 
This is what takes the Now+ from a novelty to something can be used incredibly creatively. Unlike most instant cameras, you're not limited to day-time snapshots. If you have your smartphone (and maybe a tripod) to hand, there's a lot of fun to be had. 
Your other options
The Polaroid Now+ seems to be a pretty great camera, but there are other options. 
If you don't want the creative features, the Now remains in the lineup for $99. Fujifilm's Instax Square SQ1 ($120) is a little less featured as well, but it shoots the slightly smaller and significantly cheaper Instax Square film; it's roughly $20 for 20 color or black-and-white exposures. Otherwise, if you're happy to wait, you could get a non-instant film camera. You'll have a lot more creative controls and photos will be cheaper, but developing them is a lot more hassle.