This new 26mm f/6 lens uses optics yanked from an old Canon film point-and-shoot
Omnar lenses is a new manufacturer and their first offering—the CN26–6 prime for Leica M-mount—is built from upcycled optics, pulled out of a Canon AF-10 film compact.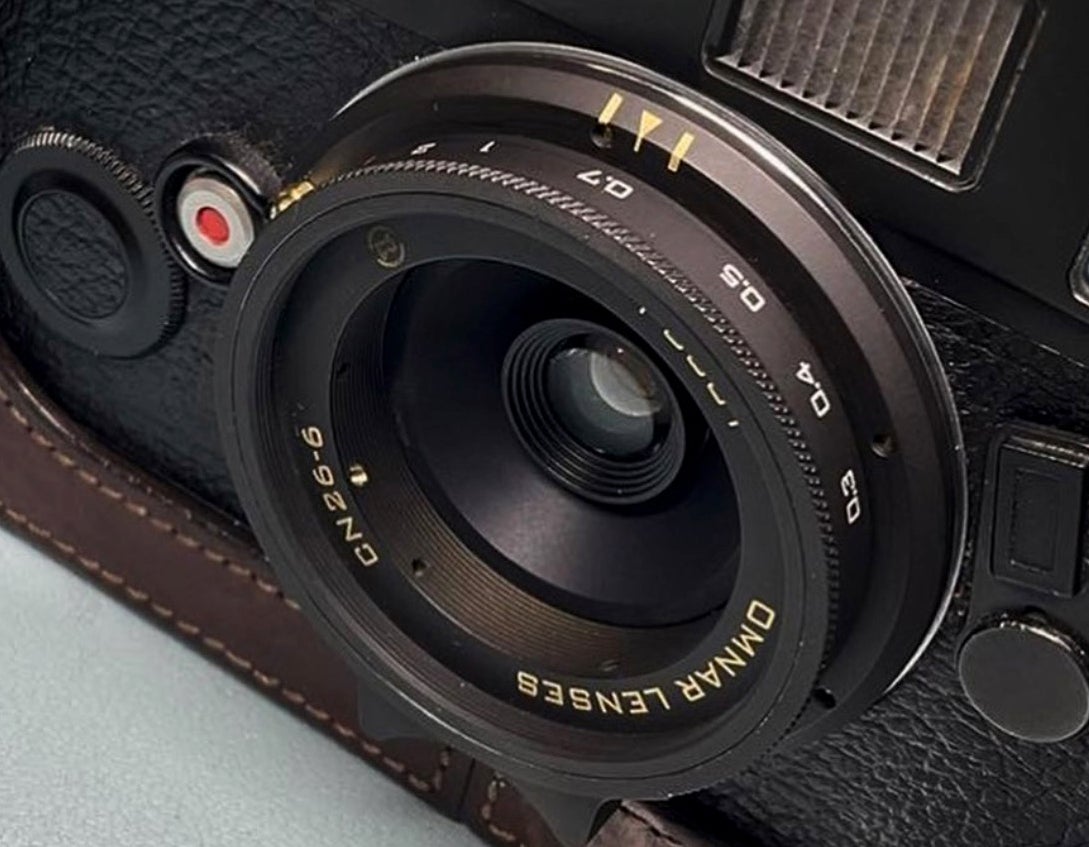 We may earn revenue from the products available on this page and participate in affiliate programs. Learn more ›
Warning: Some film cameras were injured during the making of this lens. Omnar lenses, a new manufacturer in the optical space has announced its first product: a fixed-aperture 26mm f/6 lens for Leica M-mount, appropriately called the Omnar CN26-6. The odd focal length and even stranger fixed-diaphragm design may cause some confusion, but there's a simple explanation for the outlandish specs. Omnar harvested the optics for each piece from a Canon Sure Shot AF-10 film camera. Which, you guessed it, features a 26mm f/6 lens.
Who makes the Omnar CN26-6?
The folks behind this new brand are Hamish Gill, editor of the popular analog photography site, 35mmc.com, and Christopher Andreyo, owner of Skyllaney Opto-Mechanics. The latter is a small UK-based lens repair and customization company.
I've known Hamish for several years now and he's both a prolific film photography geek as well as a DIYer. Moreover, he's long expressed interest in (and hinted at the idea of) bringing some sort of optical product to market. The Omnar CN26-6 is that product (and hopefully the first of many).
Omnar CN26-6 lens design and characteristics
The Omnar CN26-6's optical construction features both glass and plastic elements. Omnar doesn't list the number of elements or element groups. But judging from the size and era of the lens (circa 2003), we'd assume a fairly simple optical design. Accordingly to the brand, the lens is coated, though no word on whether that coating is original or newly applied.
In terms of image quality, Hamish says, "it's surprisingly sharp, but definitely gives a strong point-and-shoot aesthetic to images."
Sample photos from the Omnar CN26-6 have yet to be released, but judging from the above quote and these Canon AF-10 samples from Cano Amarelo's Flickr page, we expect decent sharpness with some fairly heavy vignetting and a touch of funky rainbow flare.
It's a look that will surely appeal to some and turn off others. I'm personally excited about the prospect.
Why borrow optics from an old point-and-shoot?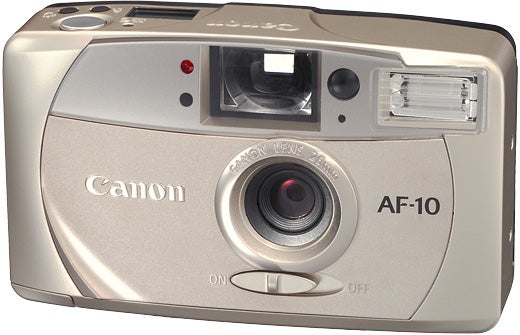 As mentioned, the lens' optical design comes from the Canon Sure Shot AF-10, also known as the Prima AF-10 outside the United States. This simple film point-and-shoot came out in 2003, at a time when digital point-and-shoots were easily surpassing film ones in popularity and sales. And as such, there are quite a lot of cameras like the AF-10 floating around for cheap on the used market.
Case-in-point: you can easily track down the AF-10 on Ebay for under $50. And you can likely find one for even less on Craigslist or from a thrift store.
When asked about the decision to use optics from the AF-10, Hamish told us, "It's basically the best very cheap lens I could find. This wasn't just about cheapness though, it was about building on the idea or the potential of [using] something so cheap to make attractive images. It actually has a really nice character."
Hamish goes on to say, "I also think that the photography world is obsessed with perfection. Value is often only attributed to high-cost, high-quality lenses. And some of us just aren't into that sort of 'quality.' Some of us want something that has character. And why can't that character come from a cheap bit of plastic and glass out of a cheap point-and-shoot? At the same time, why shouldn't we be able to experience creating images with such lenses, whilst also having the luxury of extremely high build quality mechanics? That's what the Omnar CN26-6 offers."
It's worth noting, despite the affordable nature of the optics, these lenses are hand-assembled in the UK to "ridiculously high tolerances," and feature an all-metal construction.
Other details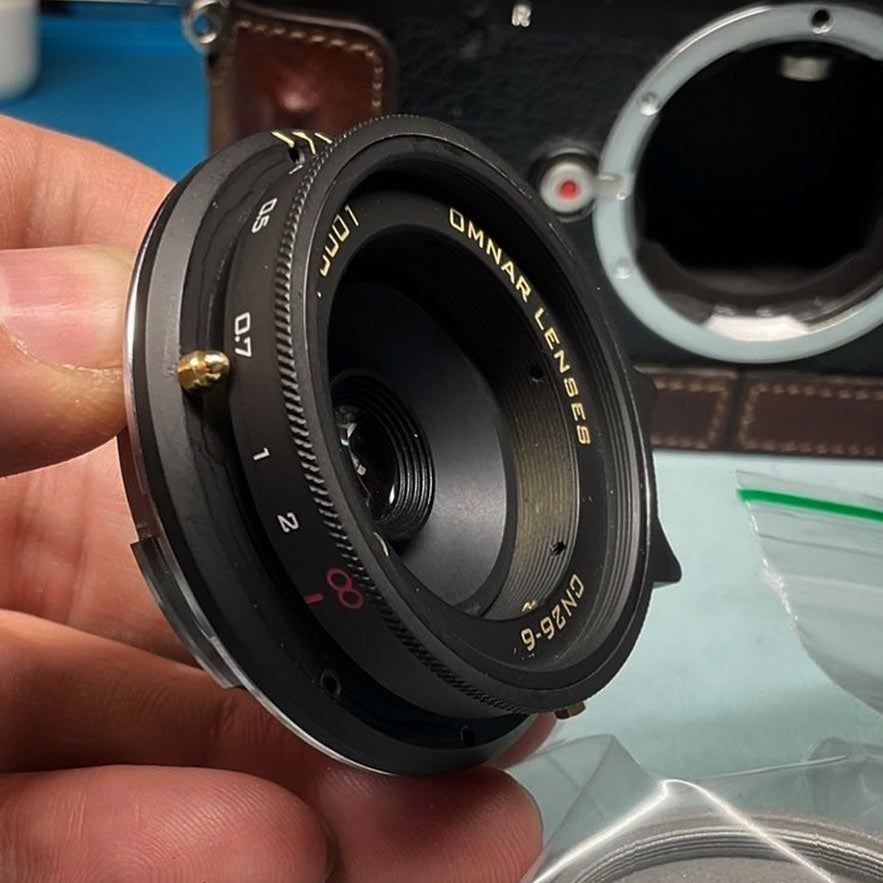 The Omnar CN26-6 is rangefinder coupled from 67cm (23-inches) to infinity. It can also be focused uncoupled as close as 30cm (~12-inches). The unit will be available in three different colors at launch. These include: "Matte Black Chrome Cerakote, Silver Chrome Cerakote, and High Gloss Black Lacquer." All color options are hand-painted by the company Camerakote.
Additionally, the brand plans to offer custom paint options, at the time of launch, for an extra fee.
Price and availability
We're still awaiting details on pricing and availability for Omnar CN26-6. But it's worth noting, this is very much a limited edition piece of kit. And according to the brand, production will likely be just 20-30 units. That said, Omnar is hoping the lens will ship prior to Christmas.
For updates on its production, signup for the Omnar newsletter, available at the bottom of the page, here.