Nikon's new 800mm lens will be lighter, smaller, and cheaper thanks to Phase Fresnel optics
Nikon quietly announced the development of a Z 800mm f/6.3 VR S super-telephoto lens earlier this week. Here's why we're super excited.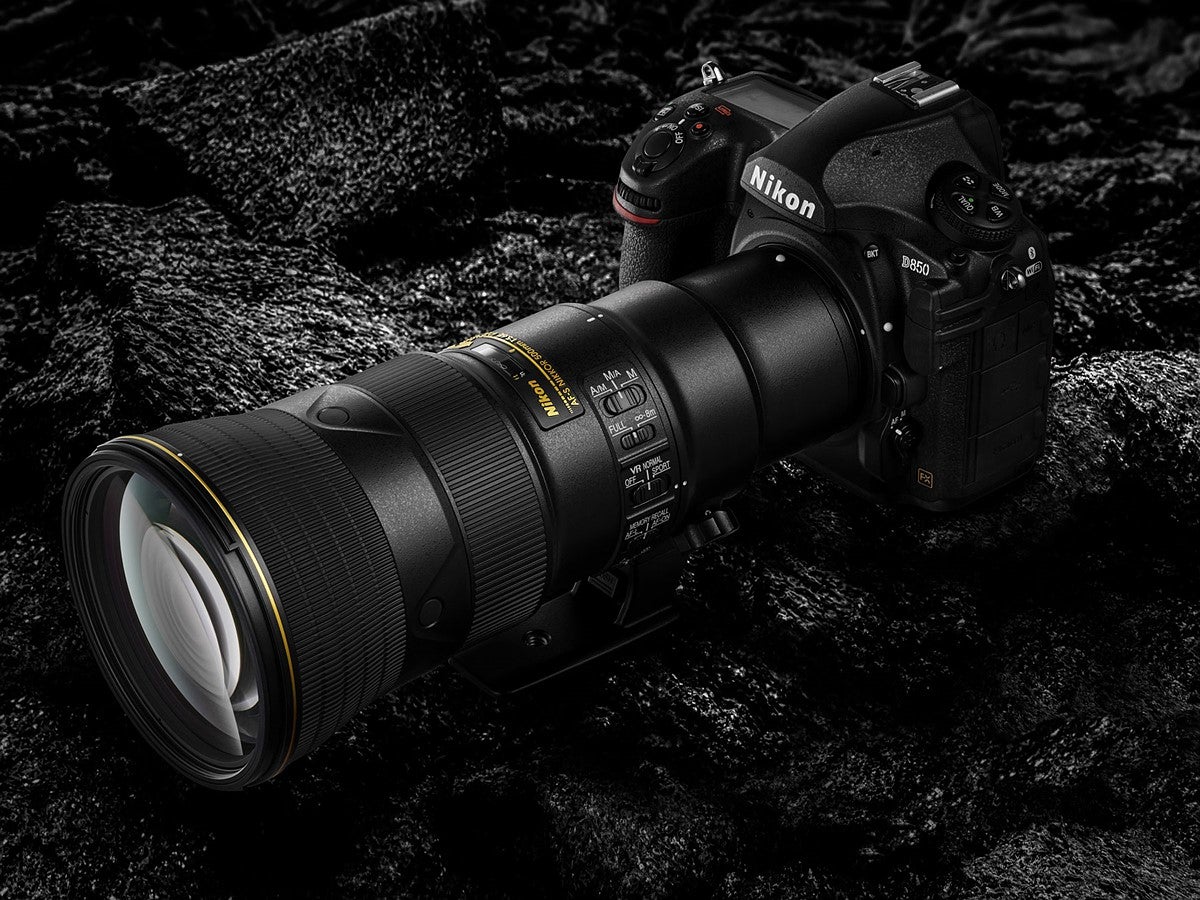 We may earn revenue from the products available on this page and participate in affiliate programs. Learn more ›
Earlier this week, Nikon introduced its new $1,200 28-75mm f/2.8 standard zoom lens, which we're stoked to try out. The company also tucked a small tidbit about an upcoming lens in that release. The upcoming NIKKOR Z 800mm f/6.3 VR S will add a native, super-telephoto option to Nikon's Z-mount mirrorless lens lineup. 
What are Phase Fresnel optics?
Nikon hasn't shared many details about the upcoming lens at all. We don't have a price or know when it's going to hit shelves. The company has said, however, that it's going to include Phase Fresnel (PF) optics inside. Those optics are specially shaped pieces of glass designed to compensate for the predictable but inconvenient way in which different colors of light refract through typical pieces of glass. 
Because different wavelengths (or colors) of light don't refract exactly the same, lenses can suffer from aberrations. Have you ever noticed ugly colored fringing around high contrast edges in your photos? That's a form of aberration. PF optics guide light through themselves in such a way that they can counteract this effect without adding a ton of extra material to the lens' construction. This helps the lens manufacturers keep the size and price down compared to traditional optics.
How much cost and size reduction can PF optics offer?
Cruise the Nikon F-mount lens lineup and you'll find two other PF super-telephoto lenses, including the $3,300 500mm f/5.6 and the $2,000 300mm f/4. While those prices certainly aren't cheap, they do offer large price reductions when compared to their more-traditional counterparts. The Nikon 500mm f/4E FL ED VR Lens, for instance, checks in over $10,000. The Nikon 300mm f/2.8G ED VR II Lens is also a stop faster than its PF counterpart and pushes the price up to nearly $6,000. 
In addition to the cost savings, adding PF optics can also make the lenses smaller and lighter. The 300mm PF checks in at 1.6 pounds and 5.8-inches long while the traditional f/2.8 model weighs 6.4 pounds and comes in at 10.5-inches long. That's a huge difference. The PF 500mm lens weighs 3.2 pounds and measures just over 9-inches long. The DSLR version without PF optics comes in at 15-inches long and 6.8 pounds. 
 How much cheaper and smaller will the 800mm be?
There's no official release or price information available just yet, but we can check out the existing Nikon 800mm f/5.6E FL ED VR Lens, which costs just over $16,000 with an included 1.25x teleconverter. That lens weighs just over ten pounds and measures more than 18-inches long. Even the accessories command super high price tags. Want a hard case to carry your 800mm around in? That'll be $600. Need a lens hood? Fork over a cool $1,000. 
The upcoming PF version of the 800mm will still certainly cost a few thousand dollars, but it might provide a somewhat attainable option for wildlife or sports shooters in the market for an 800mm prime lens. 
It won't be as cheap as Canon's quirky, $900 RF 800mm f/11 fixed-aperture lens, but the Nikon serves a much higher-end shooter who needs features like the ability to change the aperture setting.
Who is this lens for?
If you've never shot with a super-telephoto lens, 800mm is extremely long. This is the kind of lens that bird and nature photographers flock to. Sports photographers will sometimes use something like this when they can't get close to the action. 
If you're not familiar with super-long lenses, the f/6.3 maximum aperture may seem a bit slow, but at that focal length, you're likely shooting on a monopod (at least) and in bright settings. 
Does PF glass have any downsides?
Of course, Phase Fresnel optics don't provide a perfect solution. They can suffer from odd circular flares and other weird quirks that bigger, more expensive lenses don't experience. We'll see what mechanisms Nikon has in place to combat those effects when the lens officially hits the market.