New gear: Skydio 2+ drone flies further, longer; autonomously captures video
A new 'KeyFrame' feature allows drone pilots to more easily plan out their flight path, ensuring points of interest make the final cut.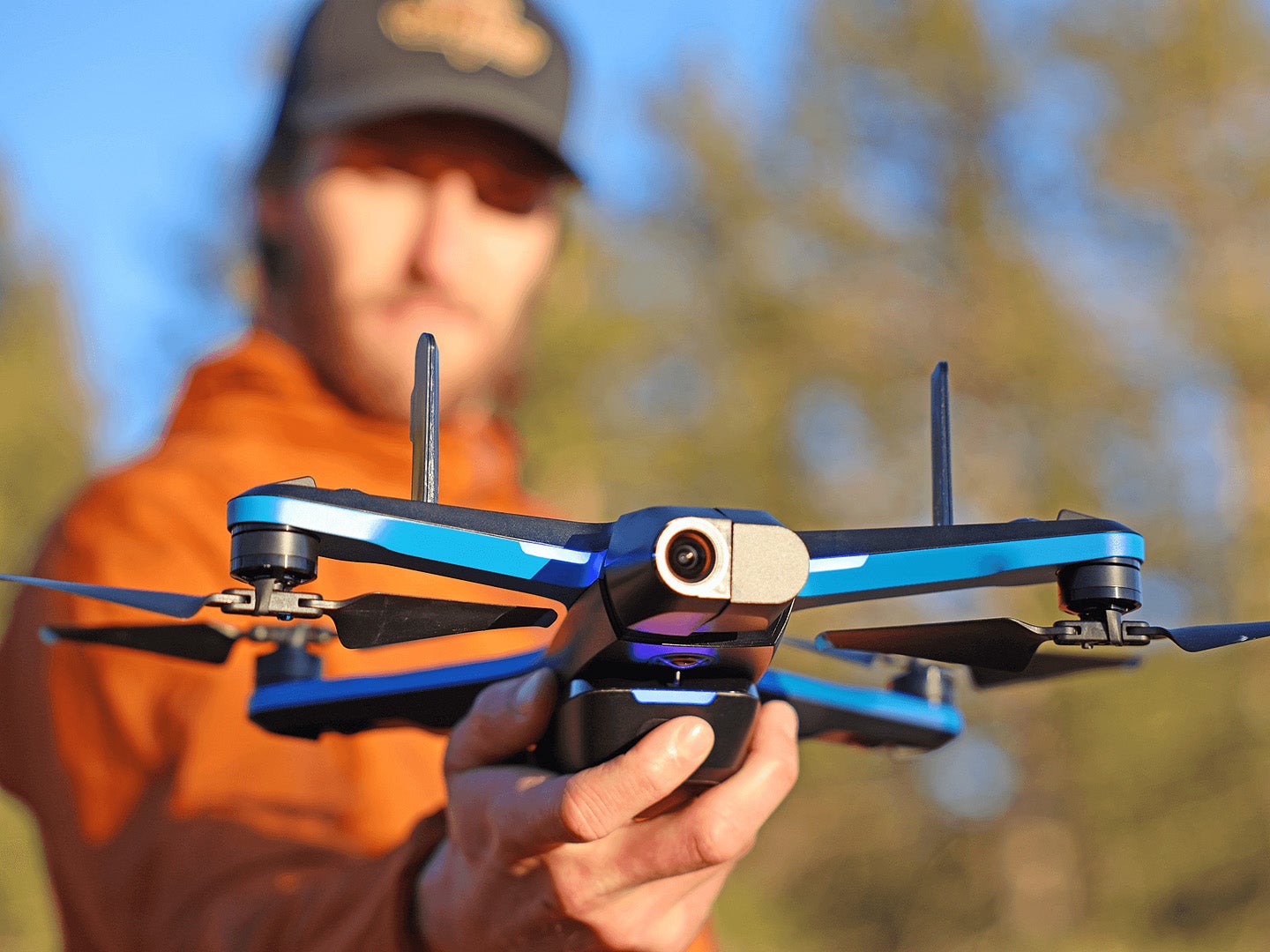 We may earn revenue from the products available on this page and participate in affiliate programs. Learn more ›
With the 2022 Consumer Electronics Show currently underway in Las Vegas, Nevada, Californian drone maker Skydio has announced its new Skydio 2+ drone, a mid-life update to 2019's Skydio 2 model. But if you own the earlier drone and find yourself looking at the new one's improvements with envy, there's great news for your wallet.
The new drone's biggest upgrade, a feature called "KeyFrame," is now available for free on the Skydio 2 (via firmware update). KeyFrame is a new navigation feature that allows for the autonomous capture of pre-planned, complex, cinematic camera moves (more on that below).
Hardware updgrades – fly further & longer
Related: The best drones for any skill level
On the hardware side, Skydio 2+ has been upgraded in several key ways. The claimed flight time has increased by 17% compared to its predecessor, thanks to a new battery. And the flight range has also been improved by as much as 71% thanks to an updated in-drone radio and new dual top-mounted antennas, located on the front of the drone's rotor arms.
The camera and basic feature set, however, remain unchanged compared to the Skydio 2. The Skydio 2+ still makes use of a 12-megapixel 1/2.3-inch sensor, paired with a 20mm equivalent f/2.8 lens.
Plan out your cinematic shots with Skydio KeyFrame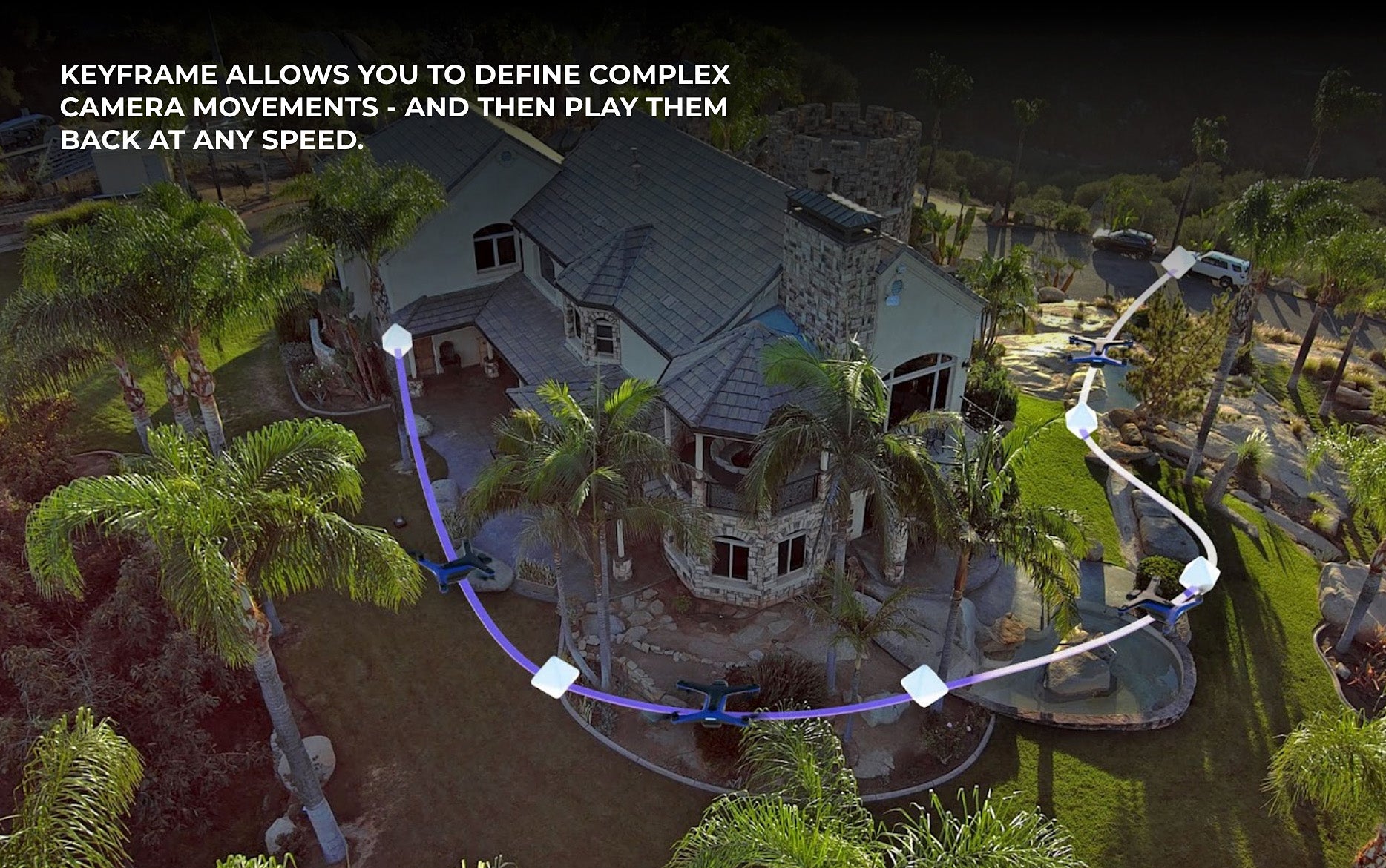 The standout new feature of the Skydio 2+—and its predecessor with an app update—is a clever new keyframe-based movie capture tool. With this, you can define certain key points along the path you want the drone to follow, as well as the relevant camera angles at each point. The app will then calculate the best flight path to take between these points.
Once your route is defined, you can preview the flight, adjusting the speed on the fly. Need to add extra points or tweak existing ones after reviewing your route? Just pause the drone on its path and add new keyframes or edit the existing ones. Dealing with an unpredictable subject? Let the drone continue on its route while you take over its camera on the fly!
It's a heck of a feature, on paper at least. If it proves to work as well in the real world as in the marketing videos, Skydio 2 owners who get this tech for free will be overjoyed.
Increased controller and Beacon range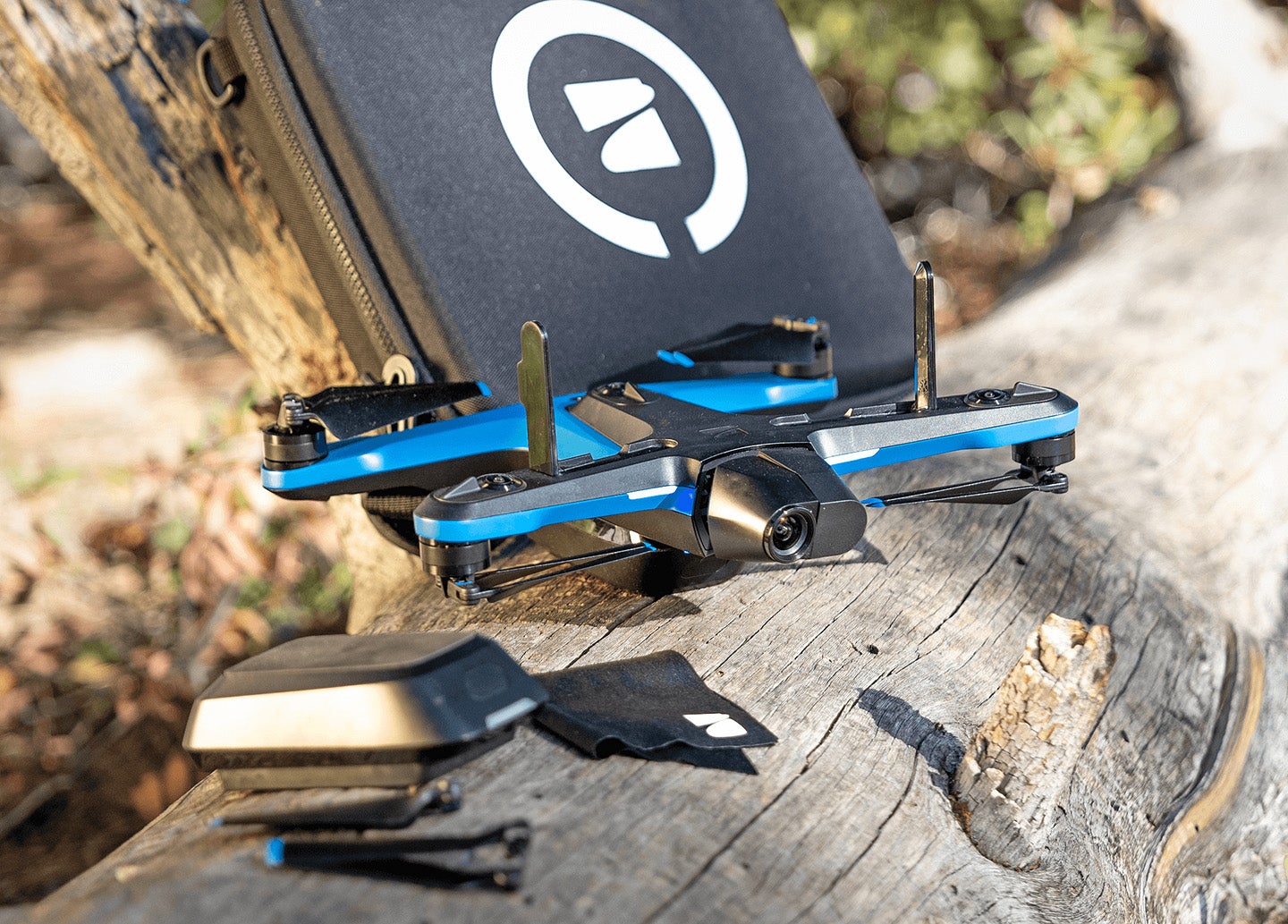 The maximum range between the new Skydio 2+ and its controller, under ideal line-of-sight conditions, has increased by 71% to 3.7 miles (6km), compared to its predecessor.
Skydio also sells an updated GPS tracking "Beacon," which pairs with a phone for a "follow-me" style drone flying experience—the accessory also works as a rudimentary controller. The maximum distance between the drone and this new Beacon has now doubled to 1.9 miles, compared to the old Beacon model. Users can still operate the drone using just their phone, but the range is restricted to just ~660 feet (200m).
Improved battery life, too
The flight range has also increased thanks to an updated battery with greater capacity. The old battery that originally shipped with the Skydio 2 was capable of an estimated 23 minutes of flight time, while the new battery should provide closer to 27 minutes (in ideal flight conditions). The new higher-capacity model is also backward-compatible with the earlier Skydio drone models.
Skydio Care covers accidental loss or damage with a deductible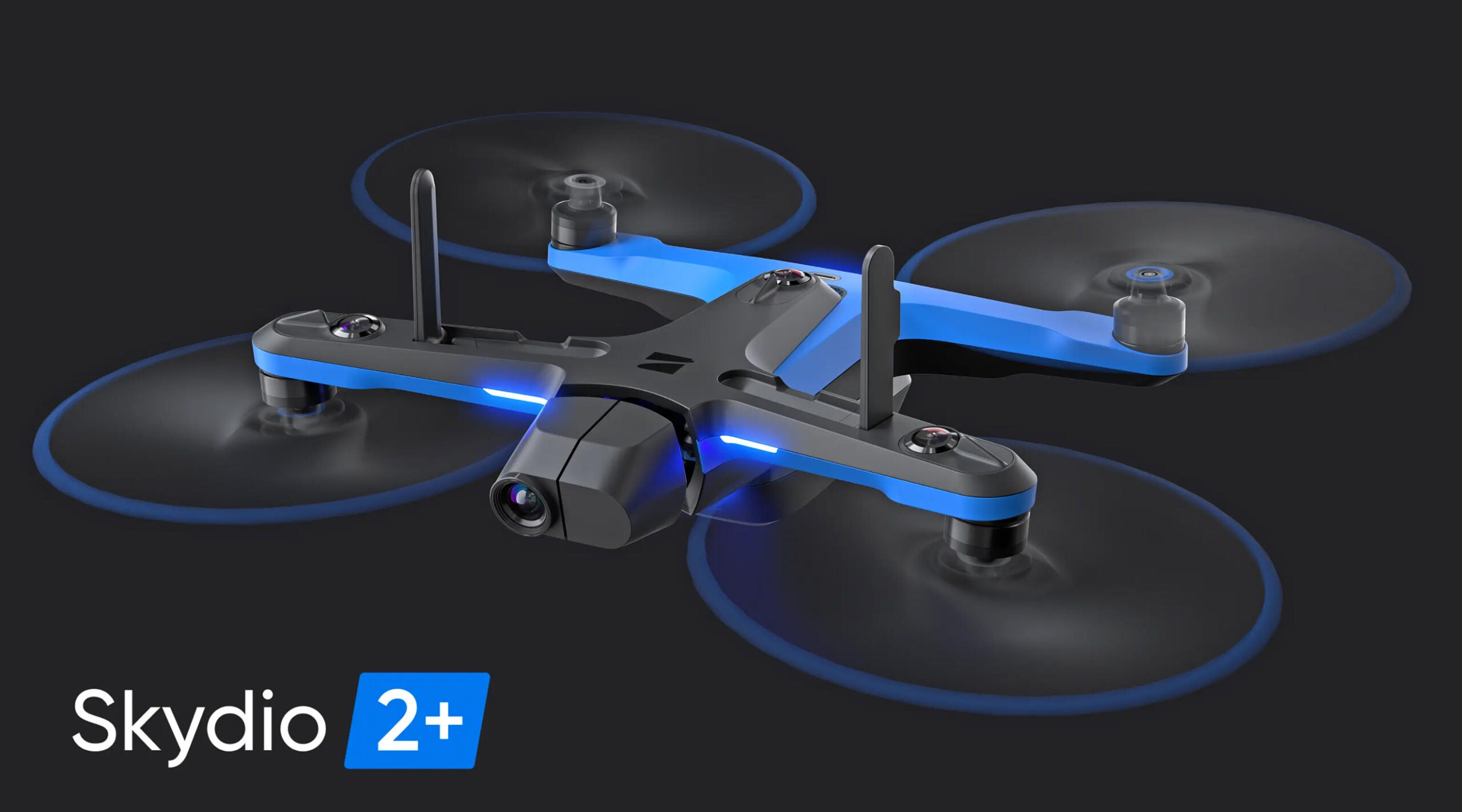 One final announcement from the company is its new Skydio Care plan, an optional supplement to the standard warranty. The plan covers accidental damage including from collisions, water damage, or hard landings, but does come with a charge of at least $150 for each replacement. You're limited to two damaged or one lost drone replacement per year.
Pricing and availability
Pricing for the new Skydio 2+ starts from $1,099 with one battery, two spare props, a charger, and a case. That's a $150 increase from the most recent pricing for the Skydio 2, but $250 below its original list price. The Skydio Care plan can be purchased alongside your drone for $149 per year. The new drone is available in the US market immediately.
A Sports bundle adds two more batteries, a dual charger, a 128GB Class V30 MicroSD card, and the new Beacon for $1,549. The Cinema bundle, meanwhile, adds two more props, PolarPro ND filters, a different case, and a remote controller to the Sports kit for $1,949. Finally, the Pro bundle at $2,169 adds a further two props, a tablet adapter for the controller, and the Skydio Care plan.