New gear: Viltrox 13mm f/1.4 is a fast-aperture, AF-capable prime for X-mount
Half the price of Fujifilm's own fast-aperture wide-angle prime, the latest from Viltrox is sure to tempt some X-mount shooters.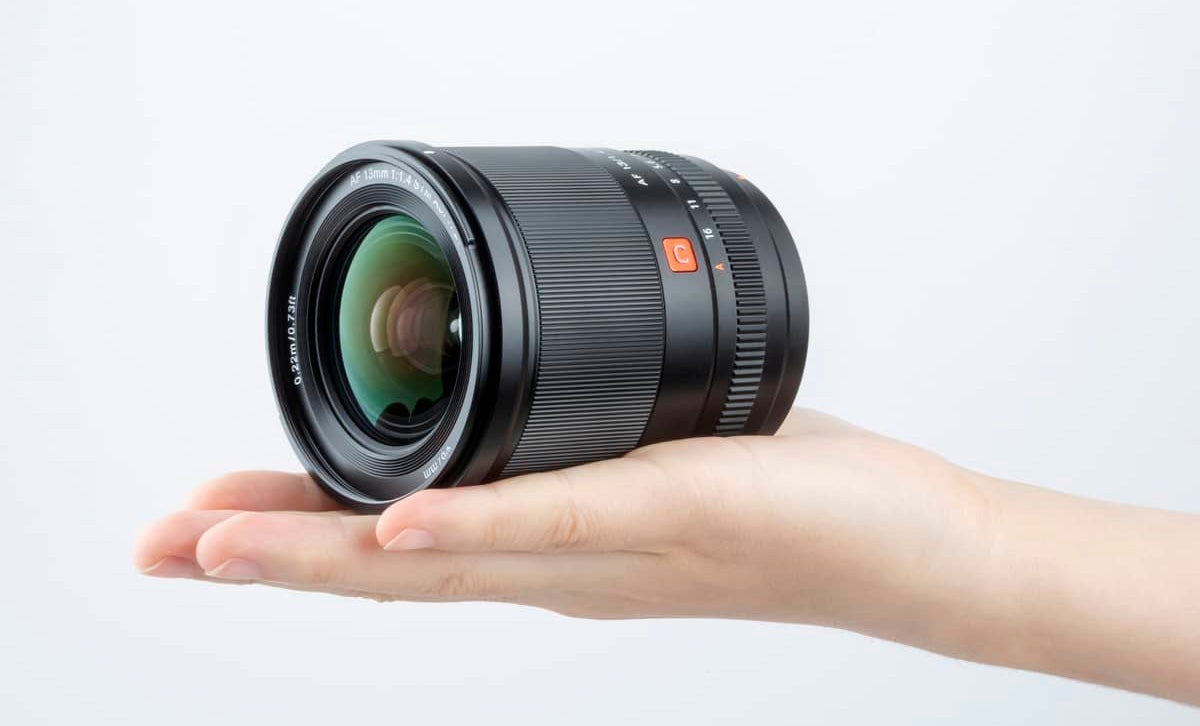 We may earn revenue from the products available on this page and participate in affiliate programs. Learn more ›
If you're a prime lens fan, the Fujifilm X-mount offers a wealth of choice with no less than 21 first-party options available, and dozens more from third-party manufacturers. If you're a fan of shooting bright and wide, though, your options are a little more limited.
Until now, no manufacturer has offered an X-mount AF prime wider than 16mm with an aperture faster than f/2. That changes with the introduction of the new 13mm f/1.4 autofocus prime for X-mount by Viltrox, the lens brand of Shenzhen, China-based Jueying Technology.
Who's it for?
Viltrox says its new optic is being targeted at portrait, landscape, architecture, and food photographers, as well as astrophotographers. Thanks to a design that's both stills and video-friendly, it's also marketing the lens for use by vloggers.
Optical design
The design is based on an optical formula comprising 14 elements in 11 groups. If there are any aspherical or specially-formulated elements in the mix—which seems likely—Viltrox doesn't mention them in its marketing materials. After accounting for the APS-C sensor crop factor of Fujifilm's cameras, the lens has an effective focal length of 20mm.
By way of comparison, Fujifilm's own XF 16mm f/1.4 R WR ($1000) has the same number of element groups, and one fewer element overall. Two of its elements are aspherical and two are extra-low dispersion elements.
The only other AF-capable, sub-16mm prime for X-mount is the Rokinon 12mm f/2.0 AF lens ($500). This has 12 elements in 10 groups, including three extra-low dispersion elements, one aspheric and one hybrid aspheric.
Aperture
Like the Fujifilm 16mm, the Viltrox AF 13mm f/1.4 has a nine-bladed aperture which should help ensure nicely-rounded bokeh even when moderately stopped-down. The Rokinon lens, meanwhile, opts for a simpler and less-round seven-bladed aperture. The Viltrox's aperture can range from f/1.4 to f/16.
Autofocus
Like the Rokinon—but unlike the DC motor-based Fujifilm—the Viltrox is based around a stepping motor (STM). These motors tend to offer fast and quiet autofocus.
The lens has an internally-focusing design and delivers a focusing range from 8.7 inches (22cm) to infinity. Maximum magnification is 0.1x (1:10) at the closest focusing distance. And there's good news for videographers, as Viltrox states that the lens has been designed to show only minimal focus breathing.
Build quality
The Viltrox AF 13mm f/1.4 lens is just 3.5 inches (90mm) in length, 2.9 inches (74mm) in diameter, and weighs 14.8 ounces (420g). That's almost the same diameter as the Fujifilm and Rokinon lenses, but a fair bit longer and much heavier. The Rokinon lens is the shortest (2.3 inches / 59mm) and lightest (7.5 ounces / 213g). The Fujifilm splits the difference with a length of 2.9 inches (73mm) and a weight of 13.2 ounces (375g).
Construction materials aren't stated, but per a first look video from British photographer and YouTuber Damian Brown, the outer barrel makes generous use of plastic, likely to help keep weight to a minimum. The lens mount, however, is made from metal for durability.
Two control rings encircle the lens barrel, which is otherwise free of physical controls. Upfront is a generously-sized focus ring, while nearer the base of the lens is an aperture ring. The latter has a very strong click detent and includes an A position that cedes aperture control to the camera body instead.
The front of the lens barrel also sports a set of 67mm threads for filters and accessories. A bayonet-style lens hood is included in the product bundle, along with a fabric bag for storage.
Price and availability
Priced at $469, the Viltrox AF 13mm f/1.4 lens for Fujifilm X-mount can be preordered immediately. Delivery is expected to start from February 2022.