125-year-old lens maker Meyer Optik Görlitz is back and better than ever
After struggling for years, the historic brand is all set to open a newly-renovated factory in Hamburg, Germany. And everyone's invited to visit.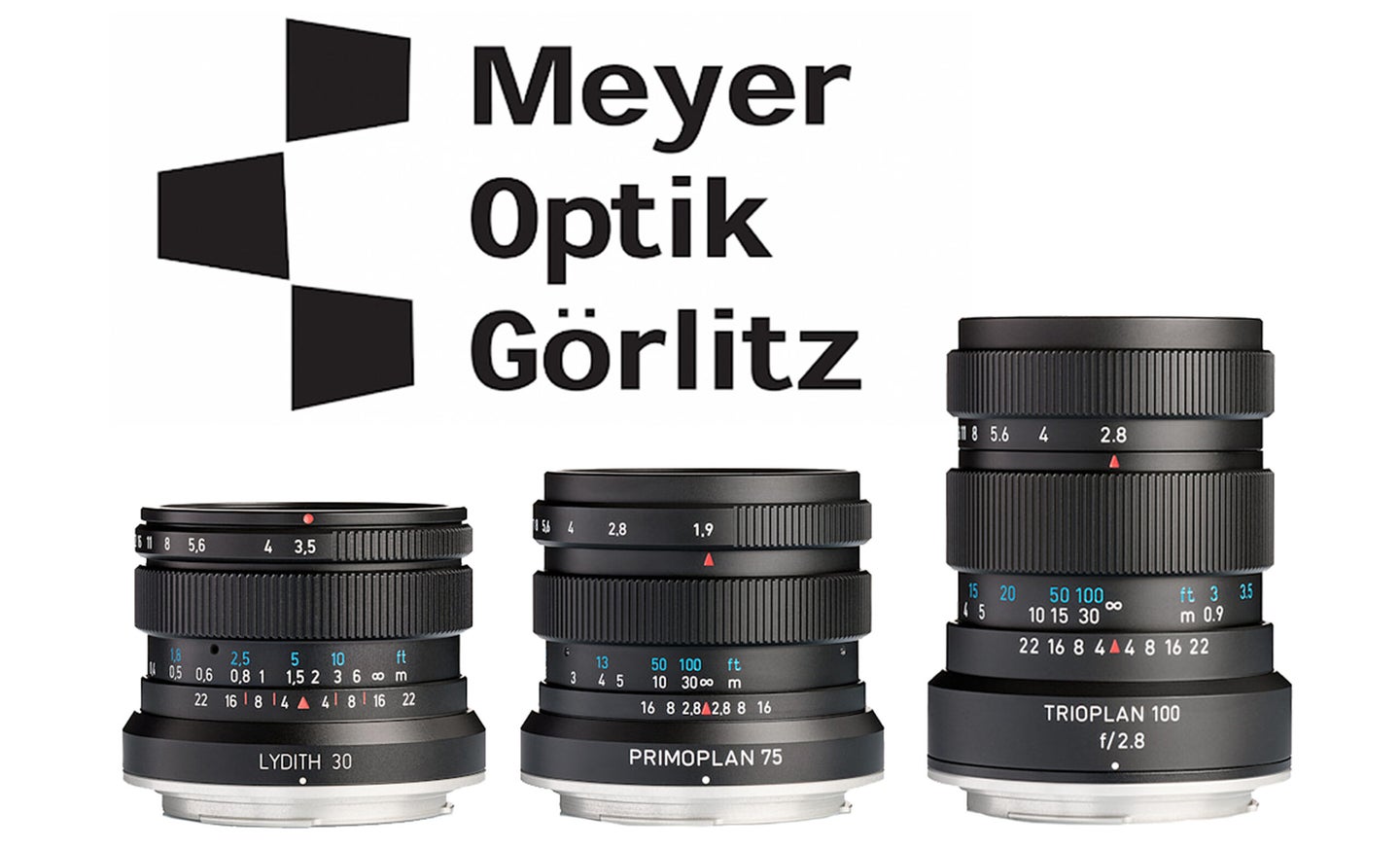 After teasing the news on social media for the past two months, German lensmaker Meyer Optik Görlitz has just announced the opening of a new factory in Hamburg, Germany. At its new location in the city's Rothenburgsort district, the company plans not just to take its lens assembly back in-house but also to welcome the general public on tours. Optical and other lens component production, however, will continue to take place offsite for the time being.
Great news after years of struggle
2021 has proven to be an exciting year for Meyer Optik, which is celebrating 125 years since its debut as Optisch-Mechanische Industrie-Anstalt Hugo Meyer & Co. on April 1st, 1896. In just 12 months it has brought two new lens models to market and risen phoenix-like to become a company in its own right once more.
It's an impressive turnaround for a brand that had long struggled and eventually failed in the decades after World War II. Integrated first into VEB Pentacon and later Carl Zeiss Jena during the 1970s and '80s, the then-East German brand had lost much of its former identity and expertise by the time the Berlin wall fell in 1989. Relaunched as Feinoptisches Werk Görlitz GmbH shortly after reunification, Meyer Optik went out of business once more by mid-1991.
And so it remained until 2014 when the brand was relaunched as a crowdfunded lensmaker by Koblenz-based net SE. Things looked up until mid-2018 when CEO and key investor Dr. Stefan Immes suffered a life-threatening traffic accident. The company soon pulled all of its Kickstarter campaigns, stopped shipping products, and filed for bankruptcy.
An end to the crowdfunded insanity
In December 2018, the Meyer Optik Görlitz brand was sold again, this time to former net SE supplier Optical Precision Components of Bad Kreuznach. The new brand owner simultaneously announced its plan to resurrect a more streamlined Meyer Optik. Stung by customers' frustration with the previous iteration's demise, it also made a pledge to abstain from further crowdfunding or pre-sales tactics.
Last August, OPC Optics spun the resurrected Meyer Optik back off, making it a company in its own right once more. OPC, meanwhile, returned to its former role as Meyer's supplier for finished optical glass lenses. And these will now be assembled along with components from other German suppliers at the newly-opened factory, which sits on the edge of Hamburg's port on a tributary of the Elbe river.
A vintage property for a vintage lensmaker
Built in 1928 to a design by German architect Otto Hoyer, the brick expressionist structure was originally an administrative building for an adjacent factory. As well as being used for the assembly of Meyer Optik's lenses, it will also be used to welcome the company's customers and would-be customers for factory tours by prior appointment.
Plans for a more formal opening ceremony are currently on hold until the covid situation allows. Meyer Optik also plans to construct a formal showroom in the building over the next year, where it will both exhibit its products and offer photography workshops.
Lens lineup
Presently, the brand offers five manual focus primes, each available in a wide range of mounts, including the Trioplan 100mm f/2.8 II, Lydith 30mm f/3.5 II, Trioplan 50mm f/2.8 II, Primoplan 75mm f/1.9 II, and Primoplan 58mm f/1.9 II.
Future lens developments
Looking forward to the new year, Meyer Optik plans on bringing both a Nikon Z-mount and Canon RF-mount version of the Tioplan 100mm II to market. Additionally, the Biotar 58mm f/1.5 II and Biotar 75mm f/1.5 are both currently in "the prototype phase."