New gear: Pentax 21mm f/2.4 wide-angle for full-frame K-mount
Part of the brand's high-end "Limited" line, the Pentax 21mm f/2.4 offers a wide field of view and a solid build quality.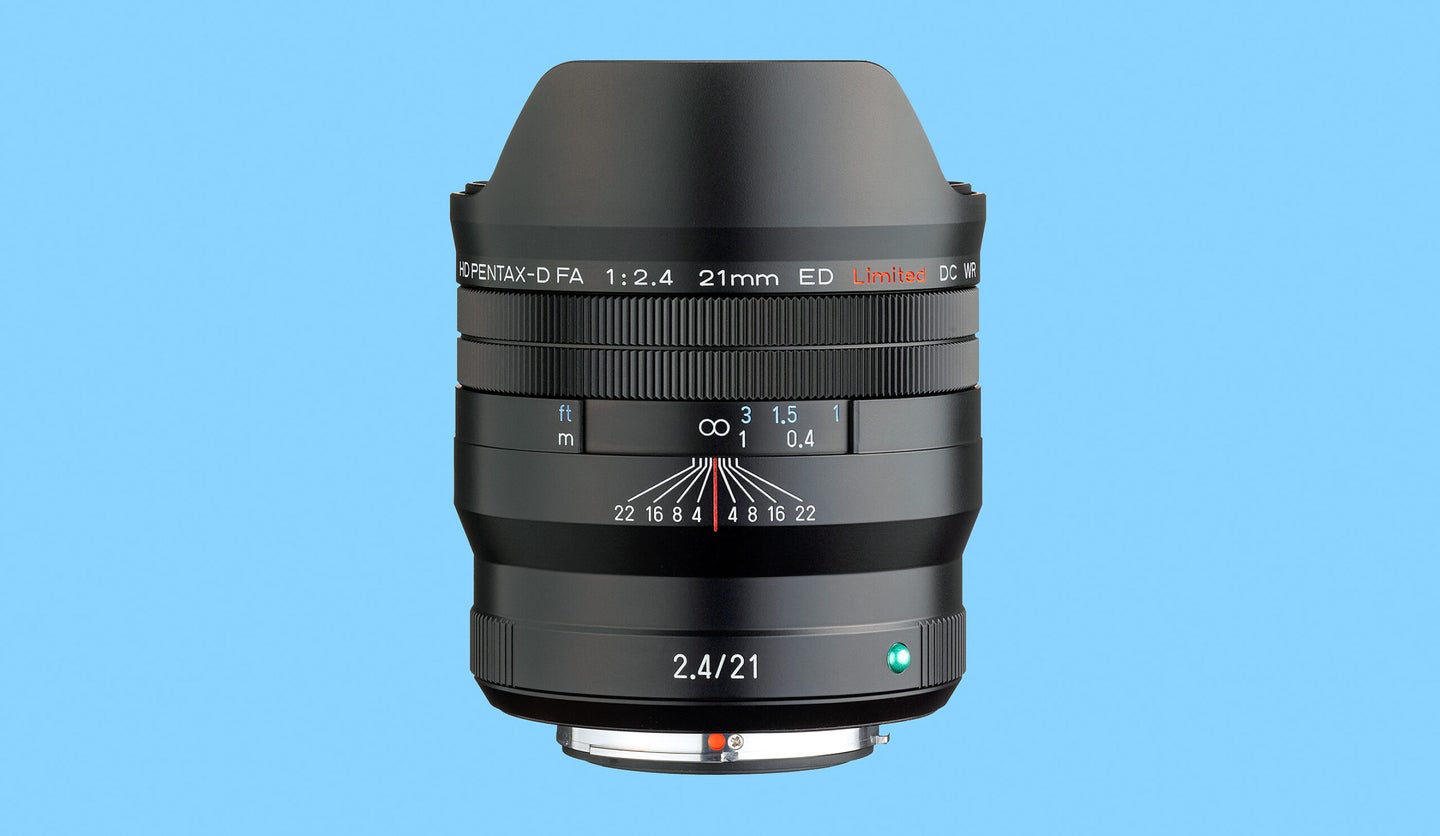 We may earn revenue from the products available on this page and participate in affiliate programs. Learn more ›
Note: A previous version of this story incorrectly referred to the Pentax 21mm f/2.4 as a crop-sensor lens. It is in fact a full-frame lens.
Meet the HD Pentax-D FA 21mm f/2.4 ED Limited DC WR lens. Built for full-frame K-mount DSLRs, like the Pentax K-1 Mark II, this new prime offers a super-wide field-of-view in a sleek, weather-sealed package. Let's take a look.
Who's it for
21mm is a fantastic focal length for landscape photography, architecture, real estate, astrophotography, and more. And while the f/2.4 maximum aperture isn't incredibly fast, it should be speedy enough for moderately low-light conditions. 
In addition to full-frame cameras, the new Pentax 21mm can also be mounted on crop-sensor K-mount cameras, providing a versatile 32mm equivalent focal length. Whether you're looking to capture candid photos of friends and family or you're looking for a versatile walk-around/street photography lens, this prime has potential.
Optical design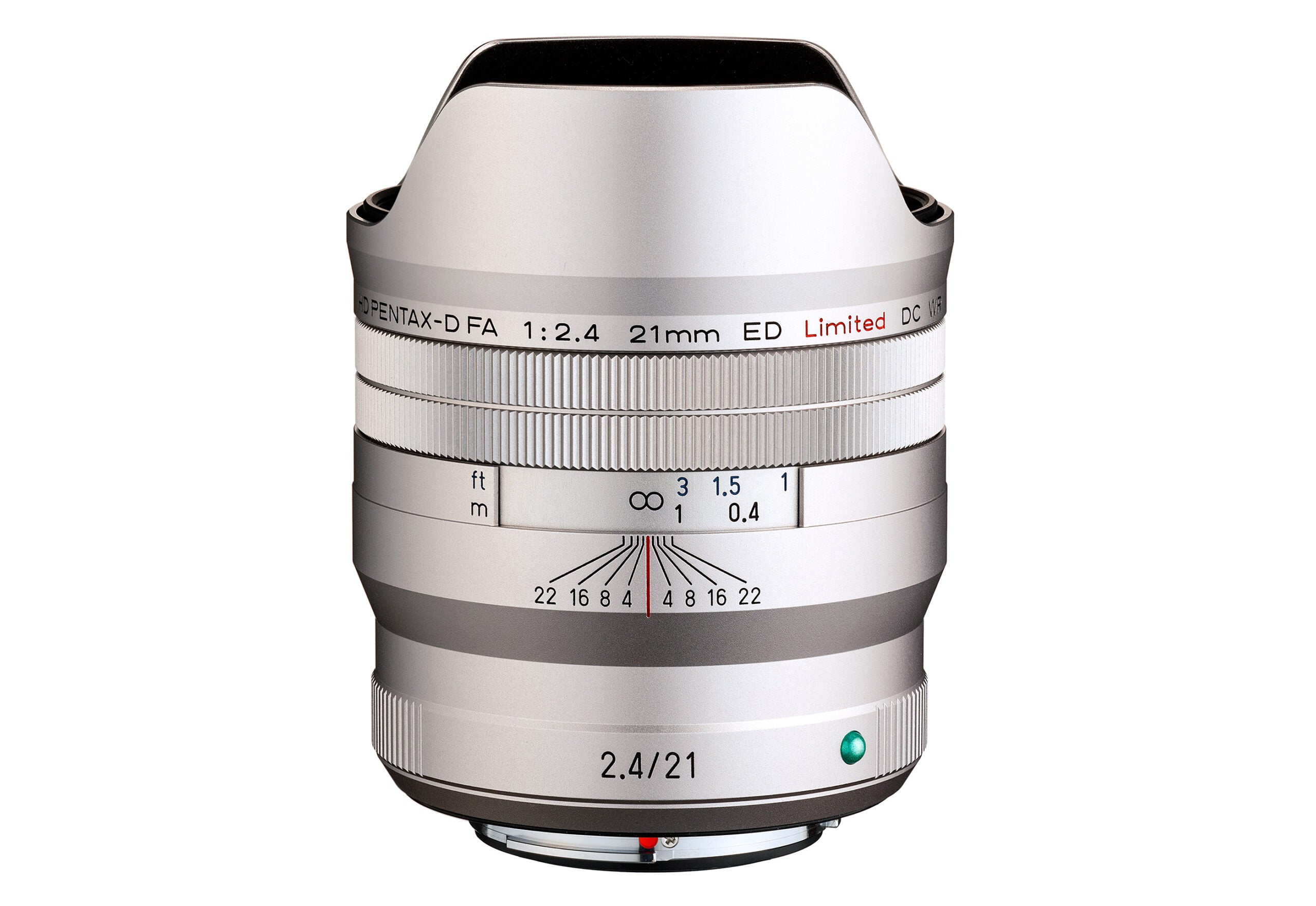 The optical construction consists of 11 elements in 8 groups, including quite a few special elements. There are four extra-low dispersion elements, including one that's aspherical. And one "Super" extra-low dispersion element. Pentax says this one, in particular, helps minimize chromatic aberration. 
There are also some even fancier-sounding elements including one "large-aperture negative meniscus" element, one "biconvex aspherical glass-mold" element and one high-refraction glass element. So what's all this impressive glass actually mean? Hopefully outstanding image quality! 
The lens also features Pentax's "High Definition" coating, to make certain any instances of ghosting and/or lens flare go the way of the dinosaurs.

Aperture 
The Pentax 21mm f/2.4 features an 8-blade rounded diaphragm. And an electromagnetic mechanism should offer "high precision exposure control." Moreover, Pentax says video shooters should be able to change apertures while recording, without any jumpiness. 
Autofocus 
AF is powered by a direct current (DC) motor. These AF motors tend to be quieter and often faster than screw drive motors (which many Pentax lenses use). Though there are faster, quieter AF motors out there, including linear AF motors (read more about AF motor types on the Lens Rentals blog).
Build quality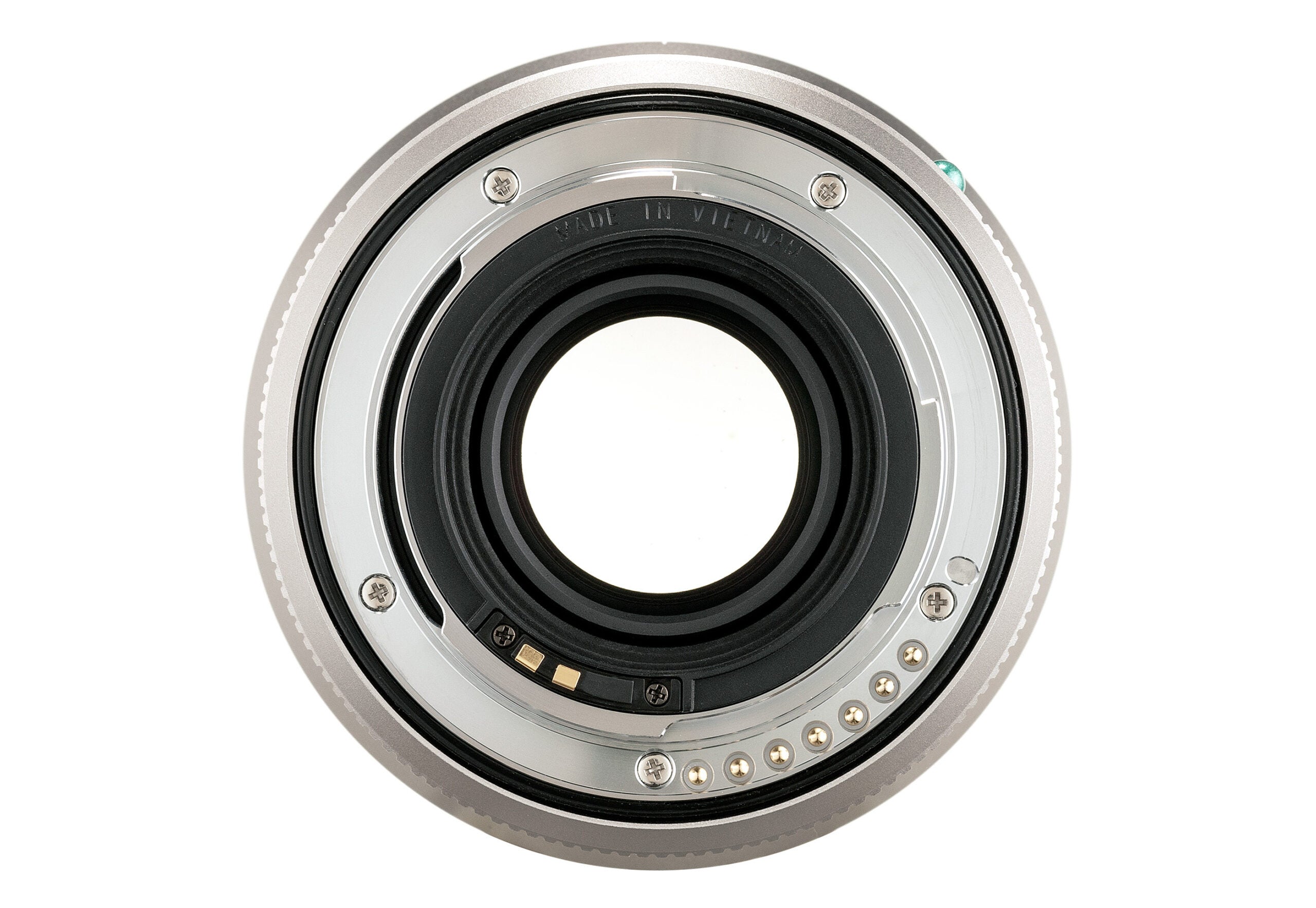 Pentax's "Limited" lenses tend to offer an outstanding build quality. And the same should be true of the Pentax 21mm f/2.4. The unit is fully weather-sealed and the body is constructed of aluminum.
There's no aperture ring, but the barrel does offer a nicely sized manual focus ring. And we're always pleased to see modern lenses that include a focus distance scale.
In terms of footprint, the lens is 3.5-inches in length with a 2.9-inch diameter and a weight of 14.7 ounces. It's certainly not a compact piece of glass, but it's also not a chonker.
Price and availability 
The Pentax 21mm f/2.4 goes on sale in November for a price of $1399.95. It will be available in both black and silver.