DJI Mavic 3: Hands-on with the brand's new flagship twin-camera drone
DJI's flagship consumer drone, the Mavic 3, offers longer flight times, improved safety and a cool new dual-camera system.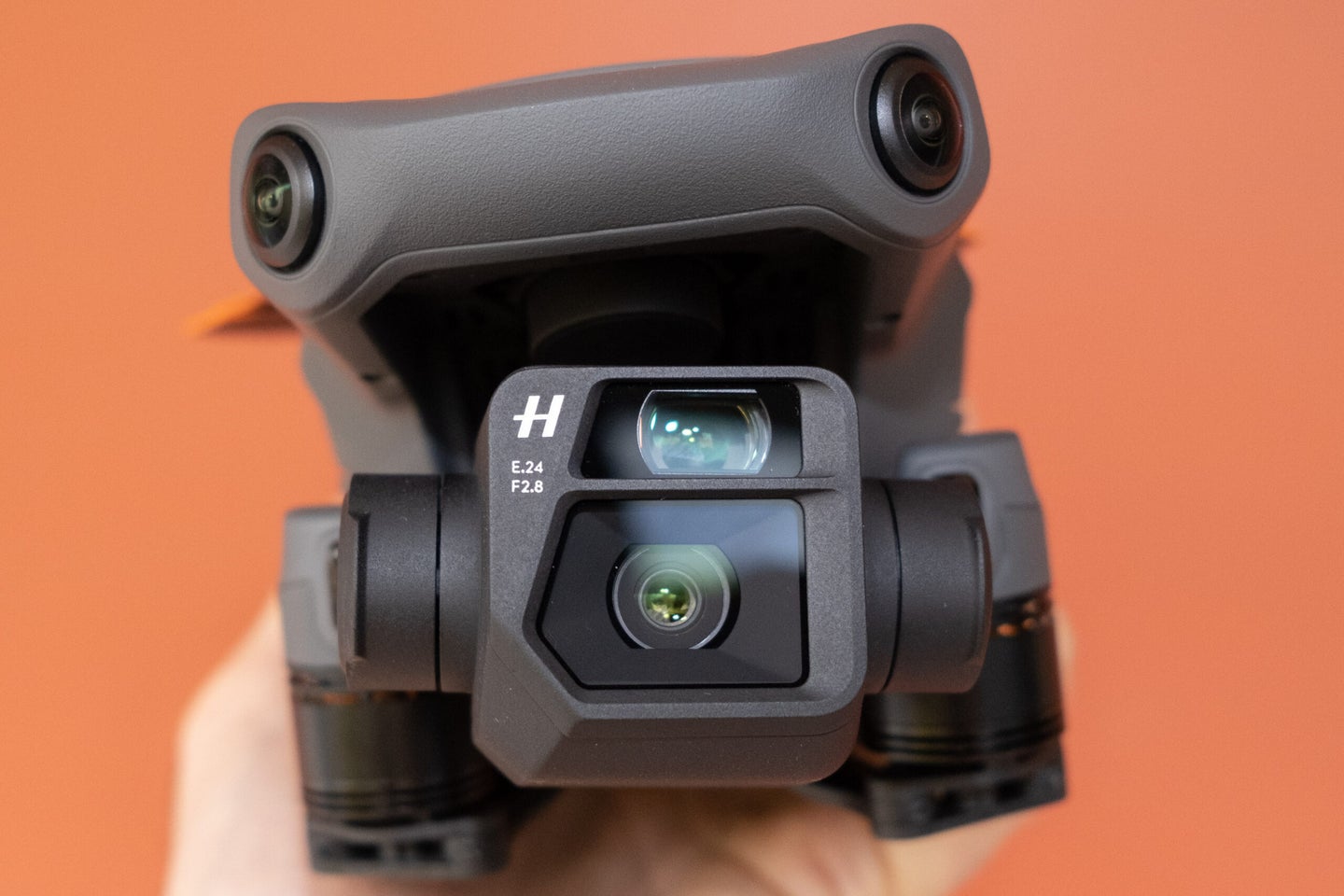 We may earn revenue from the products available on this page and participate in affiliate programs. Learn more ›
The DJI Mavic 3 has landed. The brand's new high-end consumer drone has been completely redesigned and offers plenty of improvements over its predecessor. These include a longer flight time, better safety features, and improved video and stills capture. The latter is thanks to an innovative new dual-camera system. 
Let's take a closer look at the specifications before we jump into some of the key features.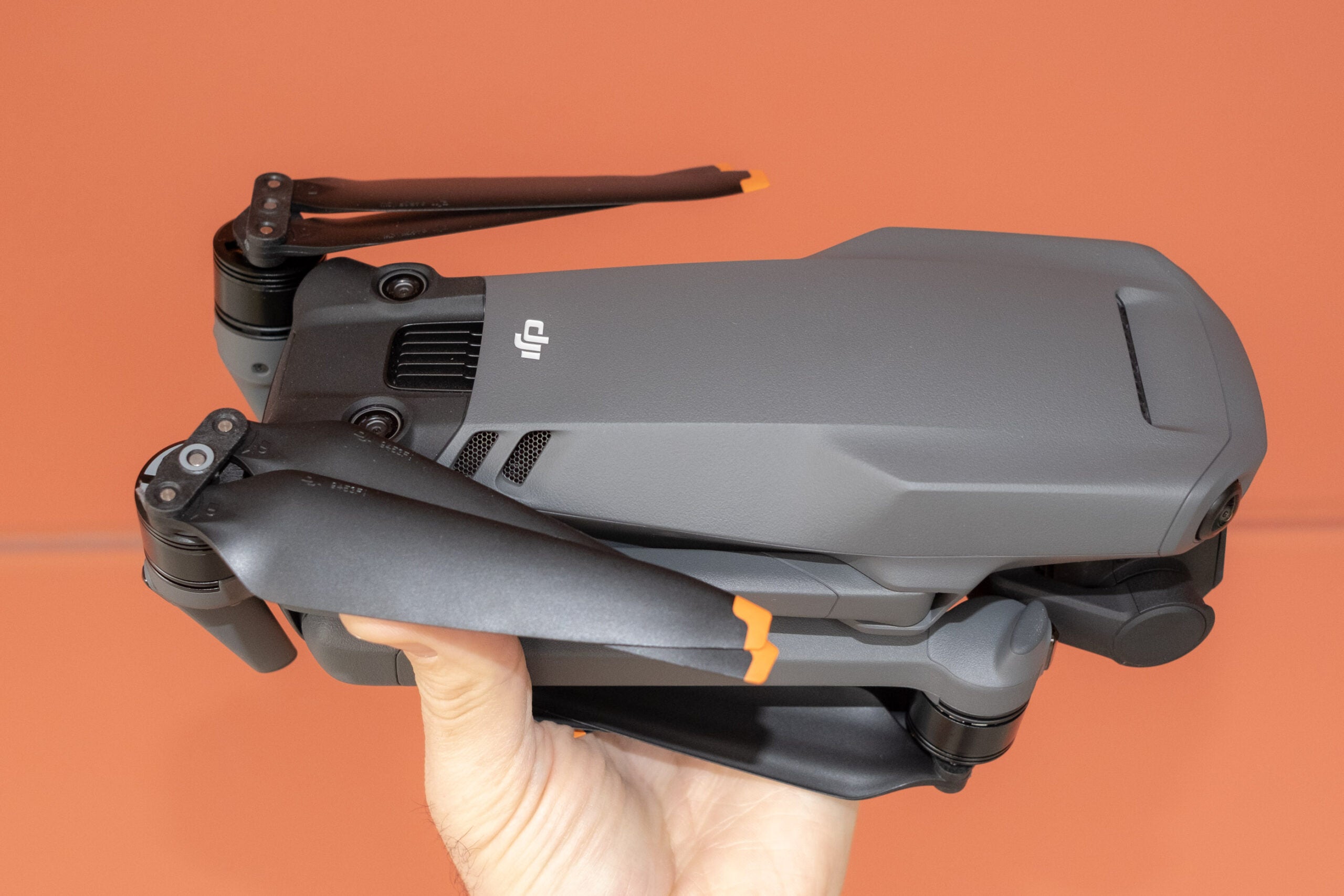 Key specs:
Dual-camera system mounted on 3-axis gimbal 
Main camera: Four-Thirds CMOS sensor paired with a 24mm /f2.8 lens
Zoom camera: 1/2-inch CMOS sensor paired with a 162mm f/4.4 lens
28x hybrid zoom (optical+digital) 
20MP 12-bit RAW still capture (main camera)
5.1K video capture at up to 50 fps (main camera)
4K video capture at up to 120 fps (main camera)
Omnidirectional obstacle sensors 
Up to 46 minutes of flight time per charge
9.2-mile flight range
Mavic 3 "Cine" model offers Apple ProRes 422 HQ encoding + 1TB of onboard SSD storage
New dual-camera module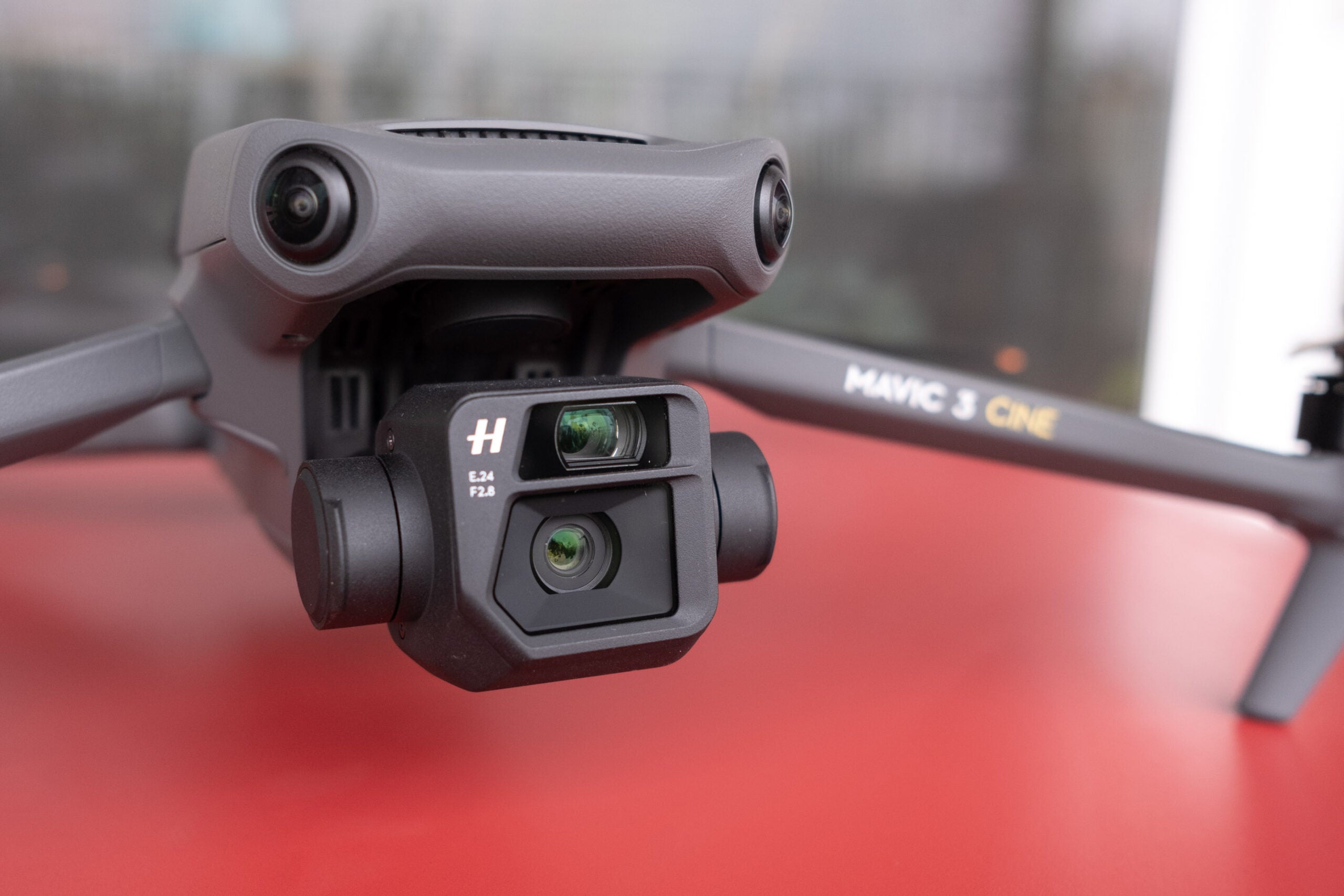 The previous-generation DJI Mavic 2 came in two varieties, the "Pro" and the "Zoom". The former used a larger imaging sensor and provided better overall video/image quality. The latter used a smaller sensor but offered zoom capability. And as you might've guessed, these two "sister" models forced potential customers to make tough decisions about which to buy.
Thankfully, DJI equipped the Mavic 3 with a dual-camera system to avoid any "tough calls". One of the cameras prioritizes image quality, the other prioritizes zooming capability.  
The main onboard camera uses a large, 20MP Four-Thirds CMOS sensor, paired with a 24mm f2/.8 lens, providing an 84-degrees field of view. DJI worked with Hasselblad on the main camera (as they have in the past) and it's officially called the "L2D-20c aerial camera". The lens has an aperture range of f/2.8-f/11, which users can set on their own. 
Compared to the 1-inch sensor found in the Mavic 2 Pro, the new Four-Thirds sensor is quite a bit larger and should offer improved dynamic range and better noise performance when shooting in low light. 
The Mavic 3's zooming camera uses a much smaller 1/2-inch CMOS sensor paired with a 162mm f/4.4 lens. This module offers 28x hybrid (optical+digital) zoom capabilities.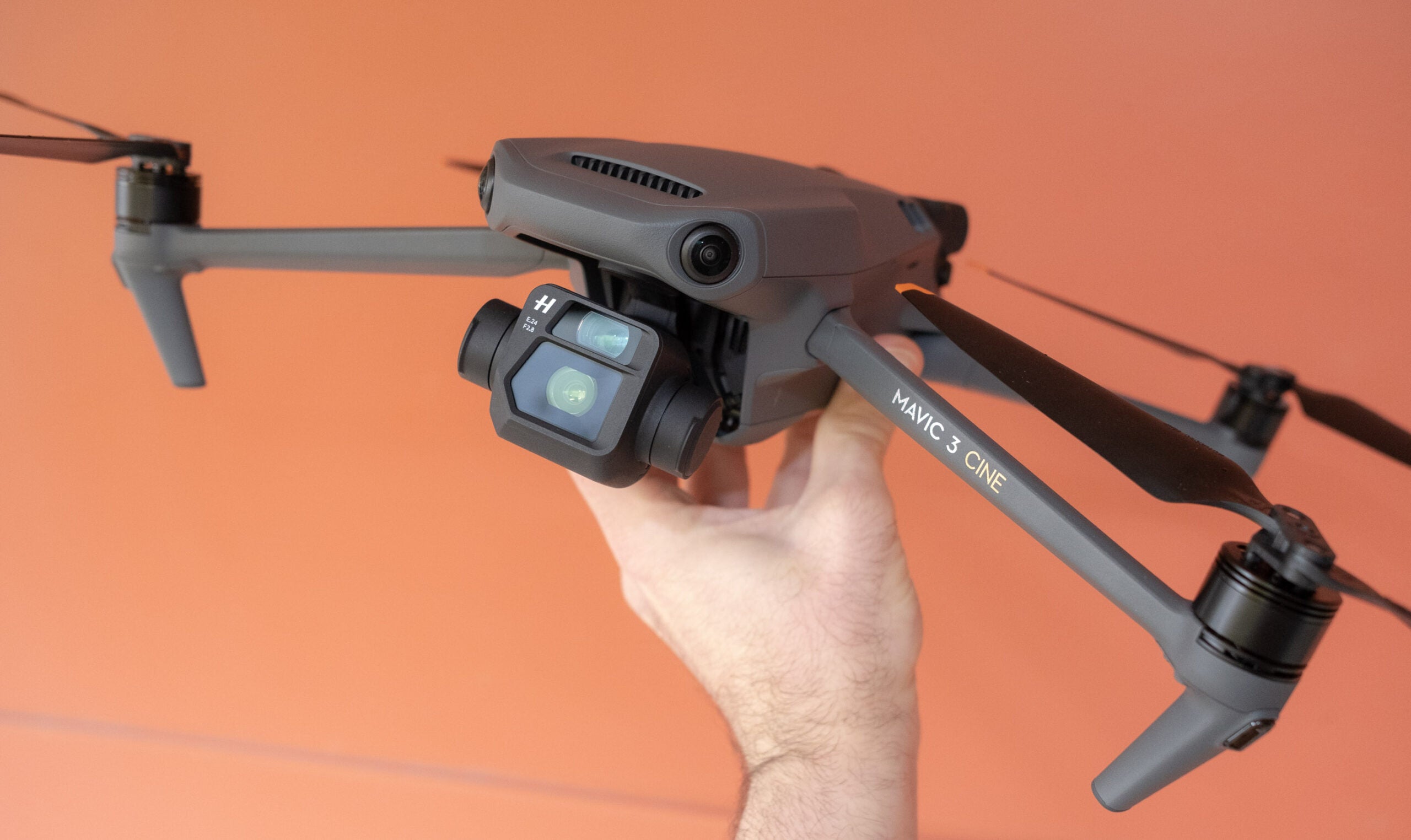 Photo & video features
In terms of still photography, the main camera module can capture 20MP 12-bit RAW files (DNG), as well as JPEGs. And DJI says the sensor is capable of recording up to 12.8-stops of dynamic range, which should mean excellent editing flexibility when shooting RAW.
The Mavic 3's zoom camera shoots 12MP images, JEPG's only. 
On the video front, the main camera can capture 5.1K footage at up to 50 fps. It also shoots 4K footage at up to 120 fps, if you're looking to create a slow-motion effect. And for users wishing to get the most out of their footage in-post, there's a 10-bit D-Log color profile. 
For those with more professional video needs, DJI is also selling a Mavic 3 "Cine" model which offers Apple ProRes 422 HQ encoding with data rate speeds up to 3,772Mbps. This model also comes with 1TB of onboard SSD storage. 
Better battery life, more flight time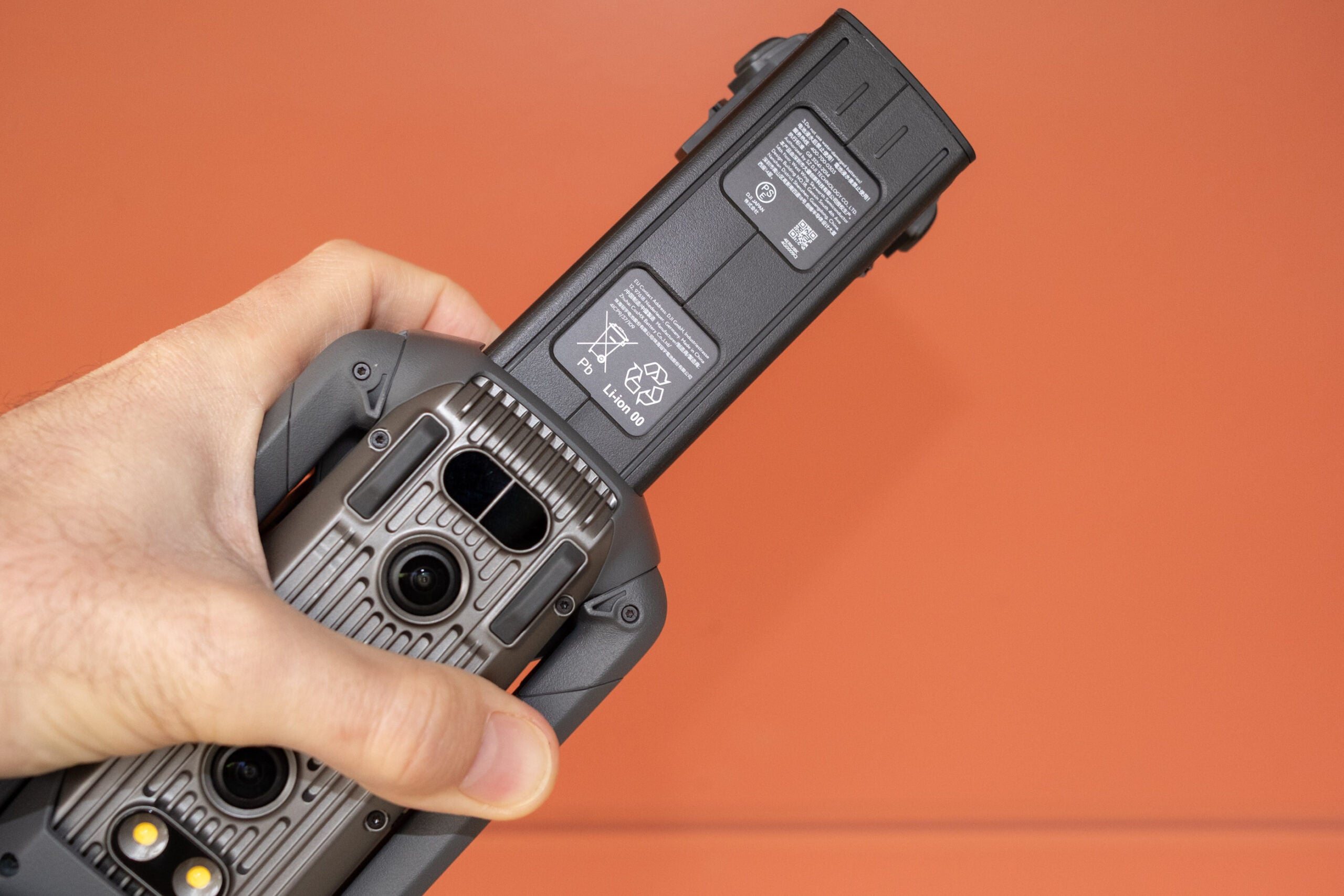 DJI says the Mavic 3 has been redesigned "from tail to tip". And two important improvements that came out of the overhaul include better aerodynamics and better power management. The drone uses newly developed motors with higher energy efficiency, along with better-designed propellers. It also offers 35% less aerial drag than the Mavic 2. 
Both of these changes factor into the drone's whopping 46-minute of flight time (in ideal conditions). That's compared to 31 minutes from the Mavic 2 Pro. 
Omni-directional obstacle avoidance sensors
The Mavic 3 is absolutely covered in vision sensors, used for obstacle avoidance, as well as subject tracking (more on that shortly). It uses DJI's "Advanced Pilot Assistance System 5.0" (APAS) which combines input from six fisheye sensors and two wide-angle sensors. 
More importantly, these sensors offer a vastly improved obstacle detection range of 656 feet, compared to 131 feet on the Mavic 2. This means you'll have far more time to react to an approaching obstacle than in the past.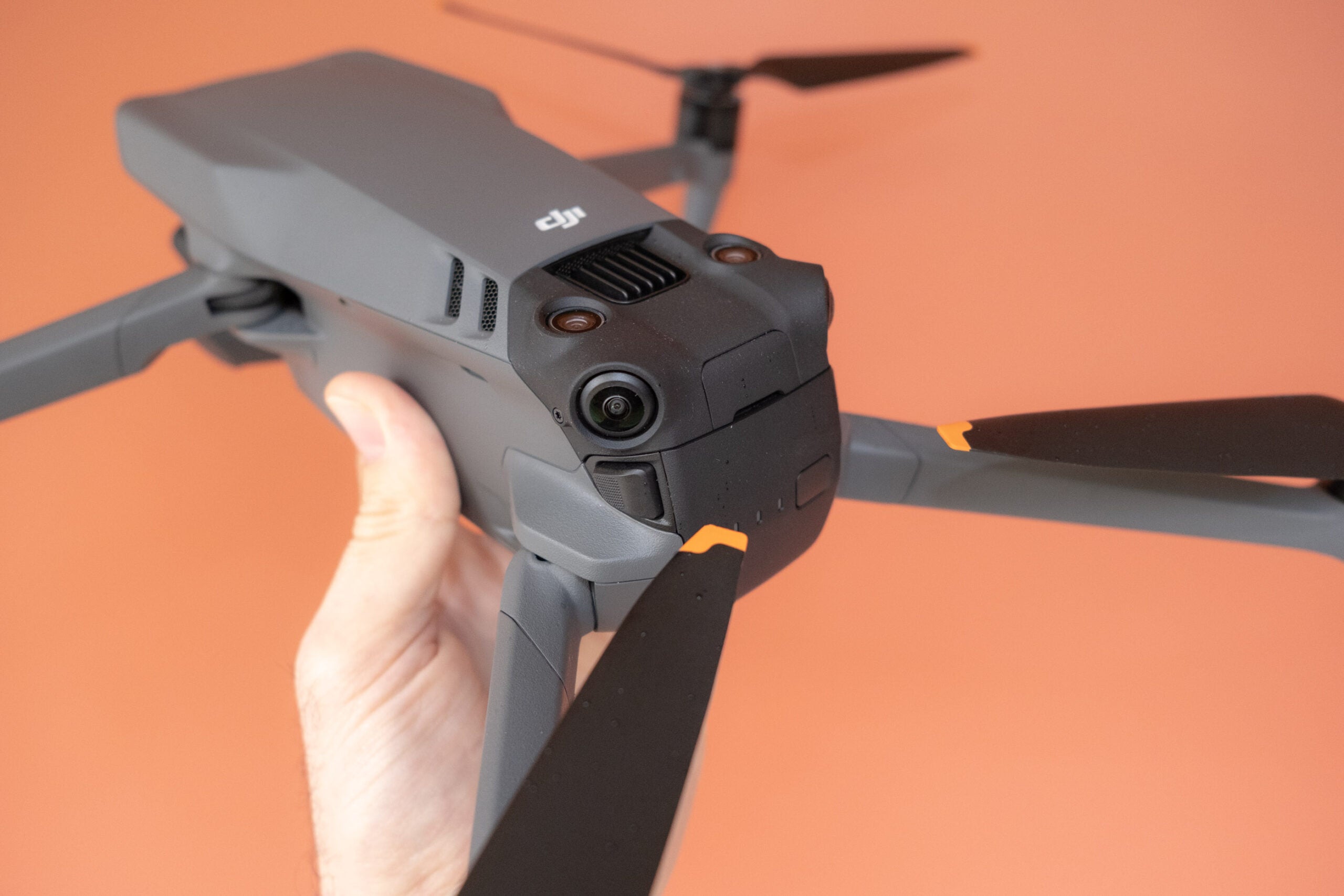 Improved autofocus & subject tracking 
The Mavic 3 also sees improvements to its autofocus capabilities. DJI's new "Vision Detection AF" technology utilizes the multitude of onboard vision sensors to help assist in subject distance calculations, for improved AF speeds. 
And DJI's updated tracking mode, called "ActiveTrack 5.0," allows for more "fluid and diverse" camera movements. While previous versions of ActiveTrack gave the ability for a drone to follow in front of or behind a subject, this updated mode allows Mavic 3 to follow alongside a subject as well. Better yet, if the subject is "lost" while using ActiveTrack 5.0, the drone will wait and attempt to pick said subject back up when it reappears. 
Flight range & live feed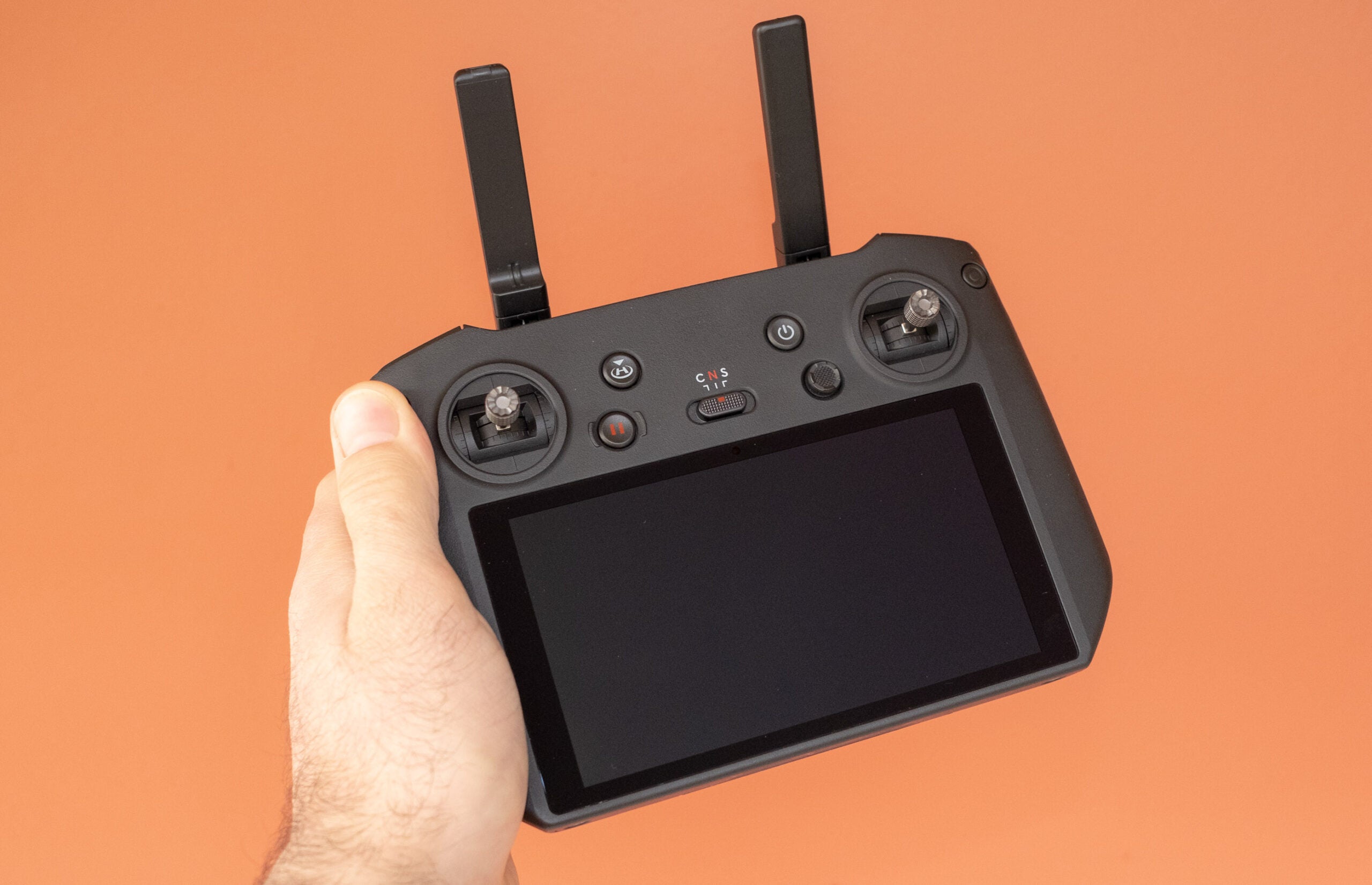 The Mavic 3 offers a maximum flight range of 9.2 miles and uses "DJI O3+", the brand's latest transmission system. It promises a smooth, stable and lag-free 1080/60p live feed to the DJI RC Pro controller's built-in screen.
Other safety improvements
DJI drones have long offered a "Return to Home" safety feature (RTH) which guides the aircraft safely back to its launch point. This feature is super useful in instances where you lose sight of your drone or lose the transmission signal entirely (in which case, RTH kicks in automatically). 
And an updated version of the feature called "Advanced RTH" now takes into account wind speed and other factors, to find the shortest, most energy-efficient route to safely "get home". We've heard horror stories of folks hitting RTH only to have their drone die partway along the journey. This updated feature will hopefully minimize those instances.
Final thoughts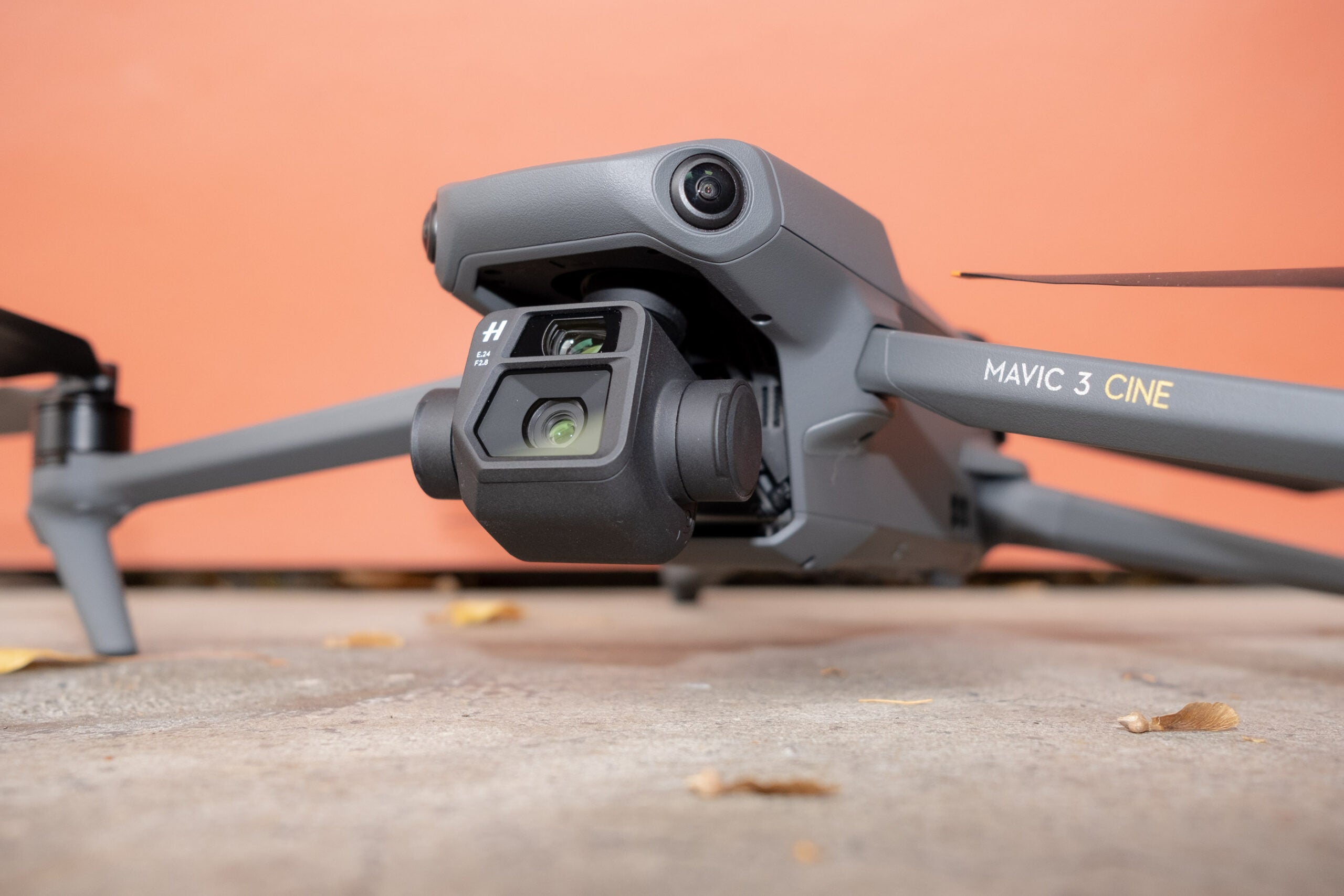 The Mavic 3 looks to be an excellent and worthy update to its well-regarded, 3-year-old predecessor. And despite its complete overhaul, I'm pleased to see DJI sticking with their time-tested folding drone design. It keeps the unit nice and compact, for easy storage on the go.
Moreover, it offers much-appreciated feature improvements to three core areas that matter most to consumer drone pilots: photo/video capability, flight time, and safety/reliability. And as an owner of the original Mavic Pro, DJI may have made enough improvements to the "3" to seriously tempt me to upgrade.
We currently have a Mavic 3 review unit at Pop Photo HQ and look forward to getting it airborne soon. We'll share our impressions and more when we do.
Price and availability 

The DJI Mavic 3 is available for purchase now. The "Standard" kit sells for $2199 and includes the drone, the controller, 1 battery, a charger, and other accessories. The "Fly More Combo" sells for $2999 and includes the drone, the controller, 3 batteries, a battery charging hub, a set of 6 ND filters, a carrying bag, and other accessories.  
There's also the DJI Mavic 3 "Cine Premium Combo" which sells for $4999 and includes the special "Cine" model of the drone with 1TB of onboard SSD storage and support for Apple ProRes 422 HQ video recording. It also includes the controller, 3 batteries, a charging hub, ND filters, a carrying bag, a 10Gbps Lightspeed Data Cable, and other accessories. 
In addition, DJI has a wide range of other accessories available for the drone. Check them all out here.