New Gear: Canon RF 14-35mm f/4 L IS ultra-wide zoom lens
The Canon RF 14-35mm f/4 L IS lens is the widest full-frame mirrorless the company has made so far.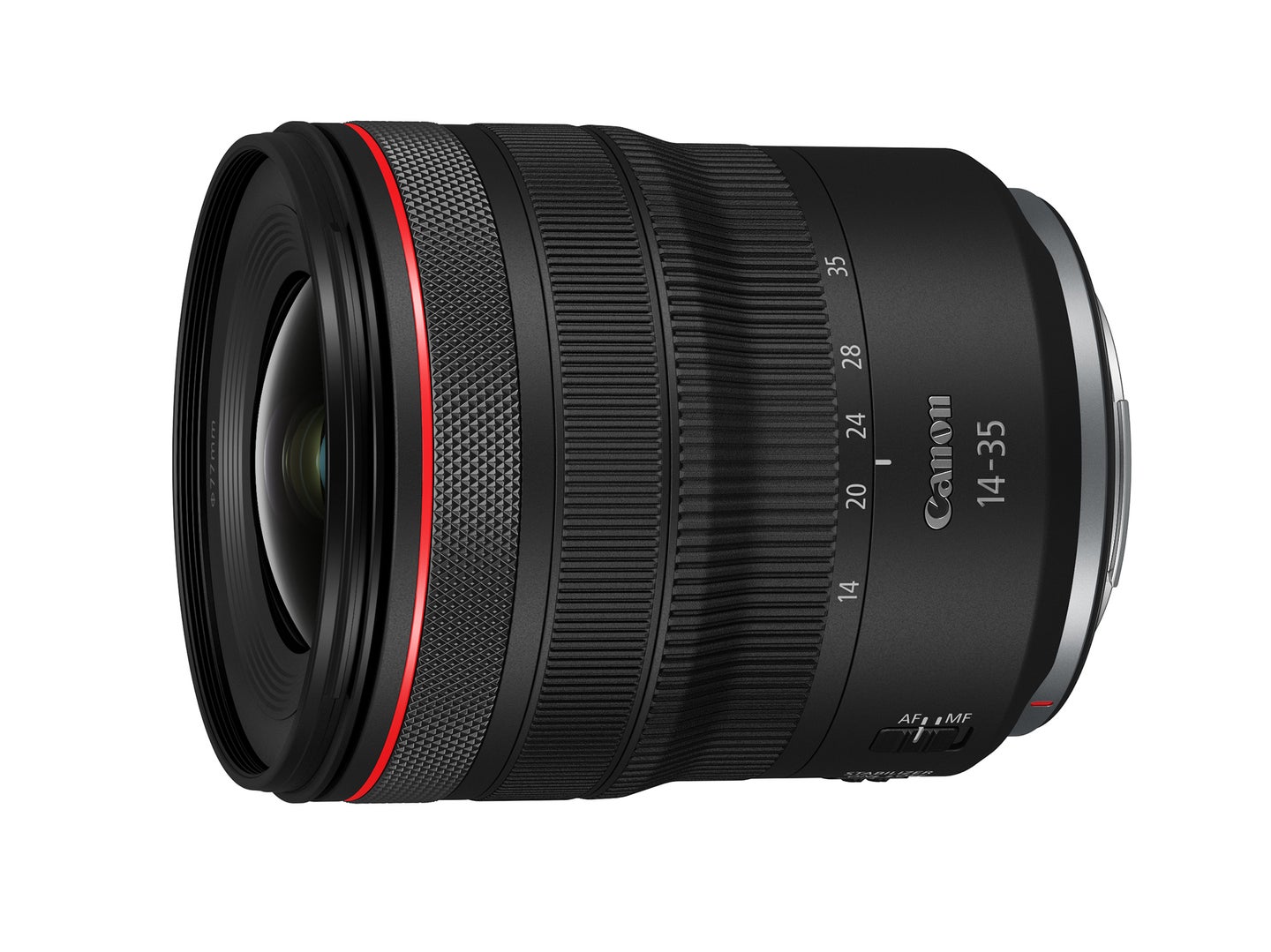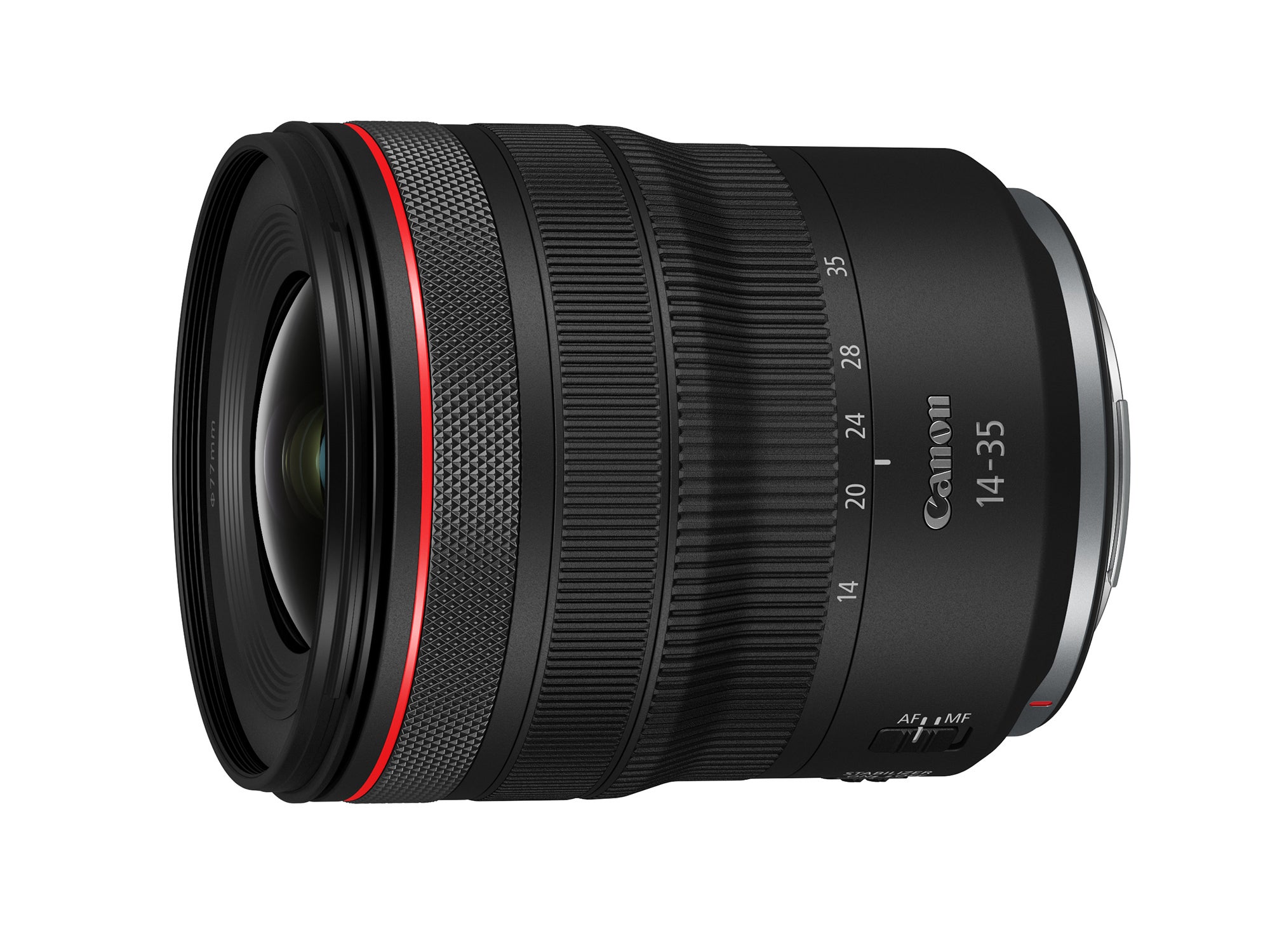 We may earn revenue from the products available on this page and participate in affiliate programs. Learn more ›
Canon's RF 15-35mm f/2.8 L IS is a beautiful lens. It also weighs more than 1.8 pounds and costs $2,299 retail, which makes it overkill for some shooters. Now, Canon has added the RF 14-35mm f/4 L IS to its lineup to provide a smaller, lighter, and cheaper (relatively speaking) option for folks seeking a high-quality wide-angle zoom.
Inside the Canon RF 14-35mm f/4 L IS lens
There are 16 glass elements arranged into 12 groups inside Canon's new 1.2-pound super-wide zoom. That makes it more than a half-pound lighter than the five-inch-long RF 15-35mm f/2.8 L, which checks in around 1.85 pounds. So, while the 14-35mm f/4 L still isn't tiny, it does offer a considerable weight reduction. It's also an inch shorter than its bigger sibling.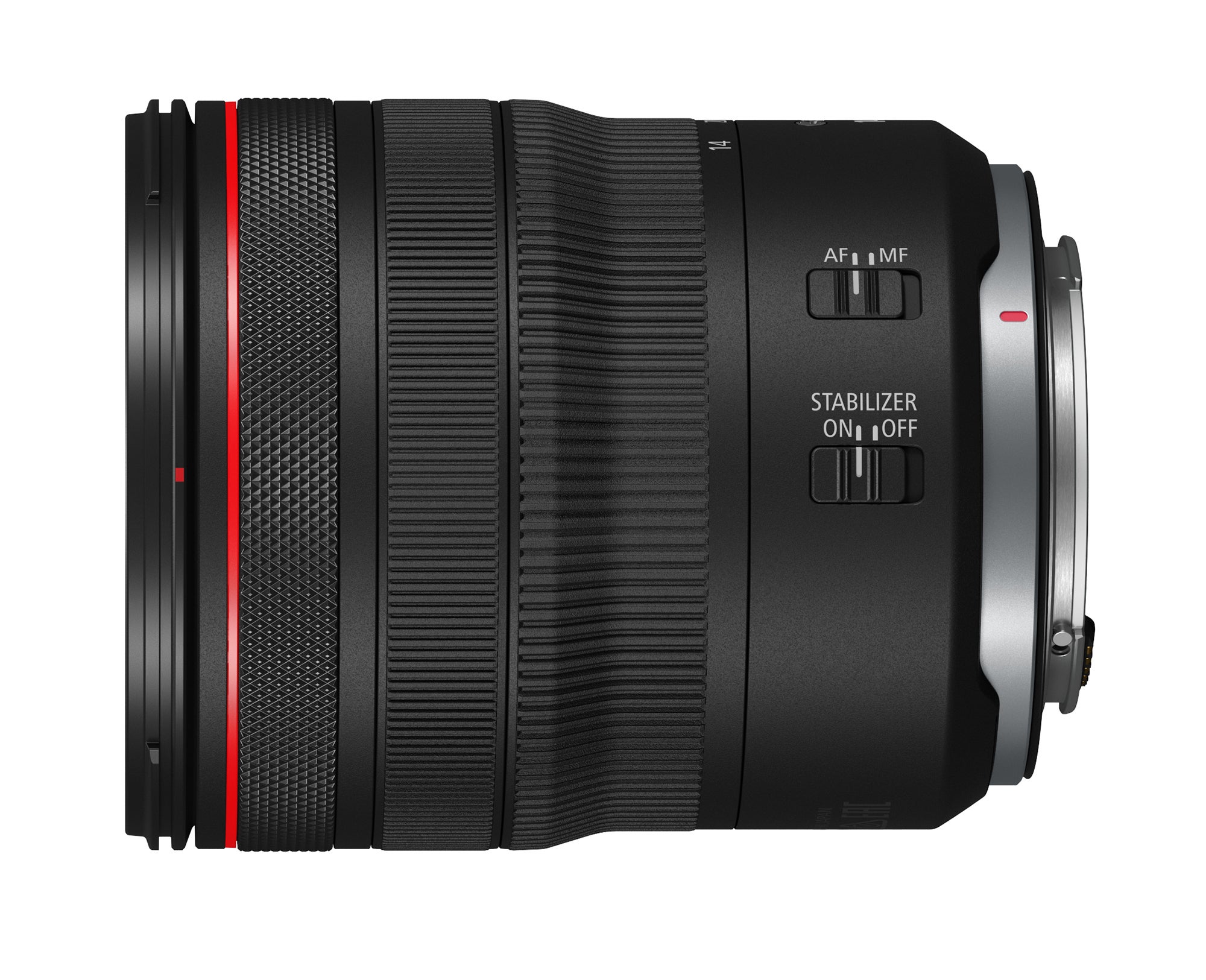 The glass includes three ultra-low dispersion elements and three aspherical elements to help navigate the complicated light pattern required to create an image this wide without brutal distortion. It also offers Canon's high-end Sub-wavelength Structure Coating and the Air Sphere Coating to cut down on flare and ghosting. 
Lens design
Lenses that go as wide as 14mm typically employ rounded front elements that bulge out. That makes it impossible to use front-mounted filters because there's just not enough room for the glass. The new RF 14-35mm f/4 L IS has a curved front element that doesn't stick out past the lens barrel, which means it can accept standard 77mm screw-on filters. While not everyone still uses optical filters, it's important for landscape photographers who rely on circular polarizers and video shooters who need neutral density glass to keep their shutter speeds in check. 
Canon's new ultra-wide zoom focuses down to just 7.9-inches away from your subject throughout the zoom range. At 35mm, that offers a 0.38x magnification, which means you can get impressively close and still get sharp focus.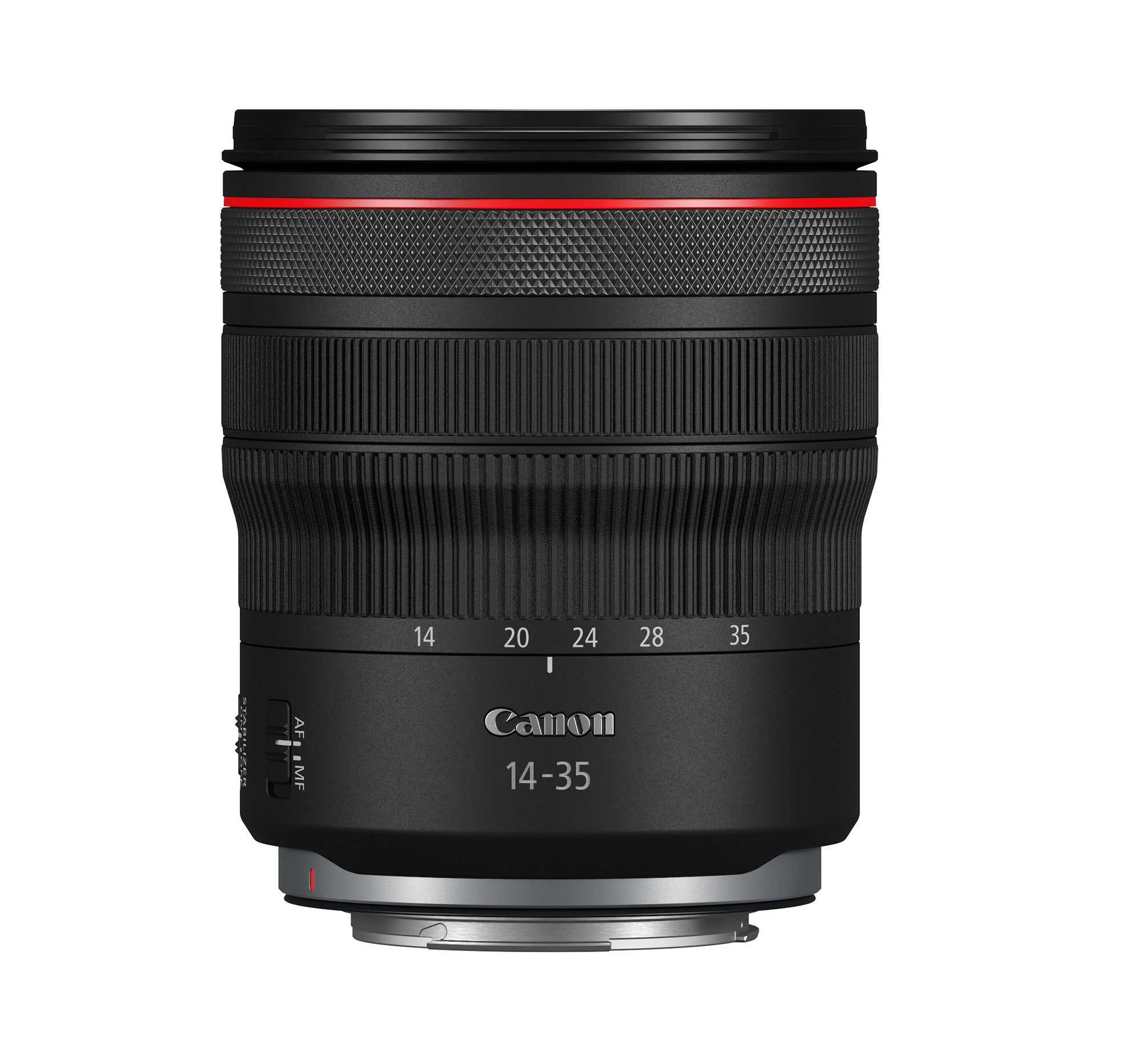 The lens itself promises 5.5 stops of image stabilization, but when paired with the R5 or R6 bodies, it can get a total of 7 stops worth of shake reduction. It obviously depends on the shooting situation and how steady your hands are, but that's serious steadying. 
Because it's an L lens, Canon has also baked in the ruggedization and weatherproofing you'd expect from a pro lens
When can you buy the Canon RF 14-35mm f/4 L IS lens?
You'll start seeing Canon's new wide-angle zoom on store shelves in August. It will come with a retail price of $1,699, which is a considerable discount compared to the $2,299 RF 15-35mm f/2.8 L IS. Of course, if you're willing to adapt an older EF mount lens, your options open up considerably to include first-party options like the venerably EF 17-40mm f/4 and the older versions of the EF 16-35mm f/2.8. Of course, if you really want to go super-wide, you can opt for the $3,000 Canon EF 11-24mm f/L USM. Any wider than that and you'll land firmly in fisheye territory.