This Nikon Selfie Stick Is Not an April Fool's Joke
Let the angry comments begin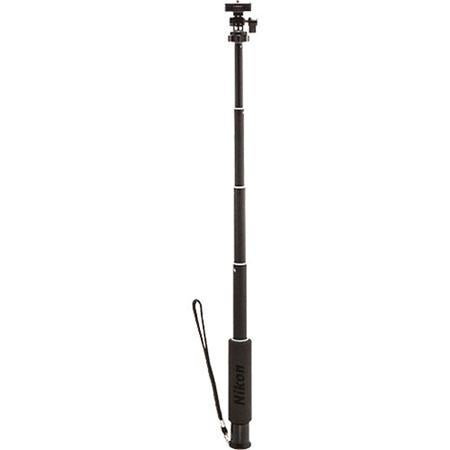 We may earn revenue from the products available on this page and participate in affiliate programs. Learn more ›
Selfie sticks are a hot topic on the internet right now. Some people are putting them to prolific use, while others reach for the rage emoticons at the mere mention of their existence. Nikon, however, recognizes the trend and has thrown their hat into the selfie stick ring with the N-MP001.
It even seems a little weird to hear a selfie stick with an official Nikon product title like that, but there it is on the Nikon site. It collapses down to about 7 1/4-inches and stands 28.5-inches long when extended. It weighs less than half a pound and can only support smaller cameras like compacts. They gave it a foam handle to make it easier to hold onto and a fixed pan-head so you can rotate the camera.
No doubt, some of you have already headed to the comments to talk about how much you hate "selfie sticks" but I don't hold it against Nikon at all for making one. In fact, this one actually looks kind of nice. And if they want compact cameras to try and keep up with smartphones for casual users, this seems like a no-brainer for them.
The downside to the official Nikon selfie stick is that it will cost $60, which makes it the price of a real piece of gear. But, since this one is actually built like a real piece of equipment, you can use it for other things, like shooting from a high angle or holding an action cam for a unique angle on an interesting activity.