Tenba Releases Switch Bags for Mirrorless Cameras
Tenba's new line of bags is all about mirrorless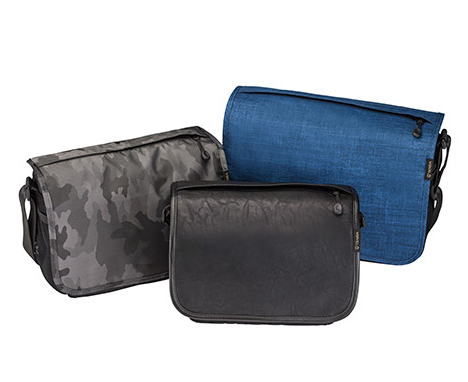 We may earn revenue from the products available on this page and participate in affiliate programs. Learn more ›
Tenba has just unveiled its newest collection of bags: Switch Collection. The bags are made out of super durable nylon and are designed to hold mirorrless cameras and their accessories. The collection gets its name from the removable flaps on the front of each bag that allow you to switch the color and style whenever you want.

The bag comes in three sizes: 7, 8, and 10. The 7 can hold your mirrorless camera along with 3-4 lenses, the 8 holds your camera with 3-5 lenses as well as a tripod, and the 10 is able to hold either a mirrorless camera with 3-5 lenses and a tripod or a DSLR and three lenses and the tripod as well.
When you purchase a bag, it comes with a black faux-leather front flap, but you can swap it out with any of the other patterned options in the collection for $18.

The bags are ready to brave any weather with a body armor panel resistant to abrasions and a WeatherWrap rain cover.
All three models of Switch bags are available to purchase online, and range from $80 for the smallest to $110 for the largest.