Nikon Releases the COOLPIX P900 with a Whopping 83x Zoom
This new compact puts the super in superzoom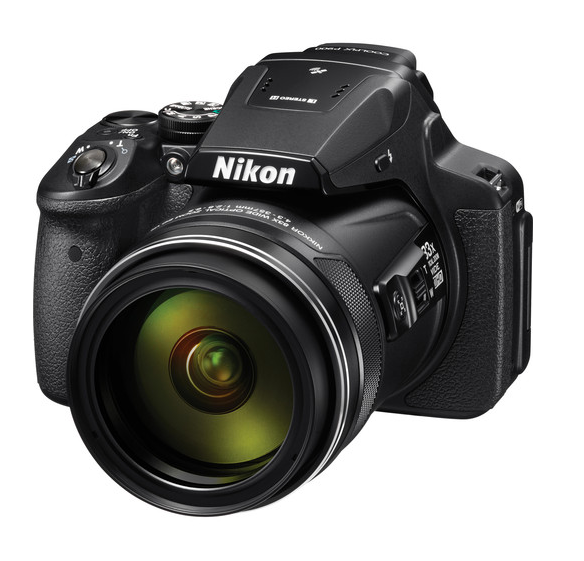 We may earn revenue from the products available on this page and participate in affiliate programs. Learn more ›
Nikon has just announced the new Coolpix P900, a superzoom that packs a crazy 83x optical zoom and will be available soon for $597.
The built-in lens has a 35mm equivalent focal length of 24mm when zoomed all the way out and a mind-blowing 2000mm when zoomed all the way in.
The camera also includes a 166x dynamic fine zoom that doubles your reach. If you lose sight of your subject while zoomed in all the way, a snap-back zoom button allows for a quick zoomed-out view to regain focus.
To reduce camera shake at these extreme zooms, Nikon has included Dual Detect Optical VR that the company says provides up to five stops of compensation.
A 16MP CMOS image sensor delivers high-res images with low noise, and enables shooting full HD 1080p videos at 60 fps or 120 fps with a reduced resolution. To allow for two viewing options, the P900 feature a 3″ 921k-dot vari-angle TFT-LCD screen with 6-level brightness adjustment, and a .2″ 921k-dot electronic eye-level viewfinder for framing shots.
The P900 also has built in wi-fi, NFC, and GPS to quickly share your images and pinpoint the location where you shot them.