New Gear: Eyefi Mobi Pro SD Card Aimed at High-End Users
The latest from Eyefi has a higher capacity, transfers raw files without the cord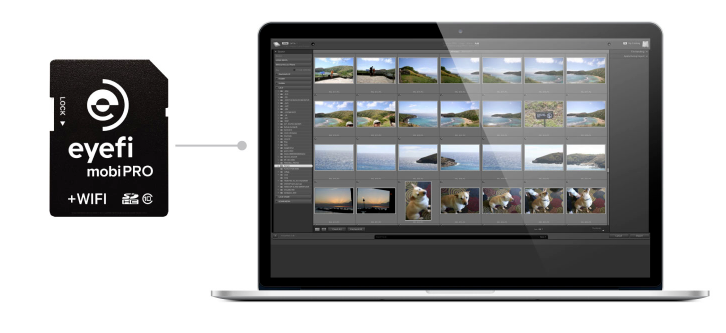 We may earn revenue from the products available on this page and participate in affiliate programs. Learn more ›
Eyefi has been putting wireless connectivity into cameras since long before the camera makers themselves started on their clumsy path to connectivity. Now, they have announced their first card that's truly aimed at a higher-end (and maybe even pro) market in the Eyefi Mobi Pro.
The card itself is a 32 GB SD affair, which is equipped with, as you might expect, a full-on Wifi connection. The card allows for some advanced wireless features, like selectively choosing the files you want to be uploaded and the transfer of both raw and JPEG files.
To match their new card, Eyefi is also updating its Eyefi Cloud app with a few new features. Instant Image Compare mode shows you photos with their EXIF data revealed so you can use them like shooting notes. Their new Intelligent Image Categorization is also supposed to help finding and grouping files simpler by analyzing the photos on an array of levels.
The card will cost $99, which is a decided increase from a typical 32 GB SD card, but it also include as year of their Eyefi Cloud service, which runs $50 annually.
So, while Wifi is slowly becoming a standard addition to many new cameras, it has been odd to see manufacturers struggling to get the recipe just right. The connections often feel clunky and the systems seem to lack some seemingly basic functions like raw file transer, which could give Eyefi a chance to provide a better third party alternative.