Pentax Announces Development of a Full-Frame DSLR, Unveils D FA* 70-200mm F/2.8 and D FA 150-450mm F/4.5-5.6mm Zoom Lenses
Pentax users have been asking forever and now their wish is coming true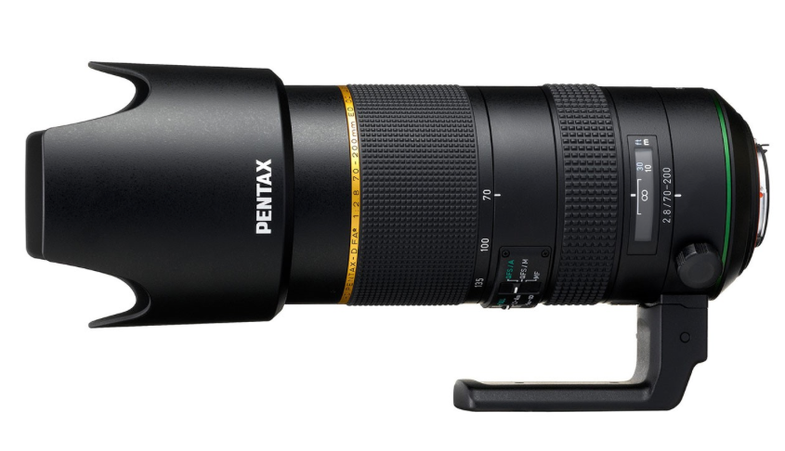 We may earn revenue from the products available on this page and participate in affiliate programs. Learn more ›
Pentax shooters have been asking for a full-frame DSLR since the dawn of the digital era and now it looks like they're going to get one. They're going to be getting a pair of fancy new zoom lenses to go along with it.
The first new lens is the D FA* 70-200mm F/2.8 DC AW, which is a very classic focal length for full-frame shooters. It acts like a 107-307mm lens on an APS-C sensor, but the press materials go out of their way to mention that the image circle is "optimized to cover even the image size of 35mm film-format SLR cameras. As the result, it not only assures brilliant, high-resolution images without compromising the sharpness at edges even when mounted on an existing PENTAX digital SLR camera body, but it is also capable of accepting future models with larger image sensors without modifications."
Pentax is being up front baout the fact that they're actually developing a full-frame K-mount camera, but they haven't coughed up many details about it just yet.
The lens, however, is actually real at this moment and is weather-sealed like the rest of the Star-series lenses. It uses their new Aero Bright Coating II to cut down on flare. Plus, it has three different AF settings to allow different levels of manual override. One mode grabs focus with AF and then lets you switch to manual, while the other allows you to override the AF system at any time.
The lens will be available in March for $2,299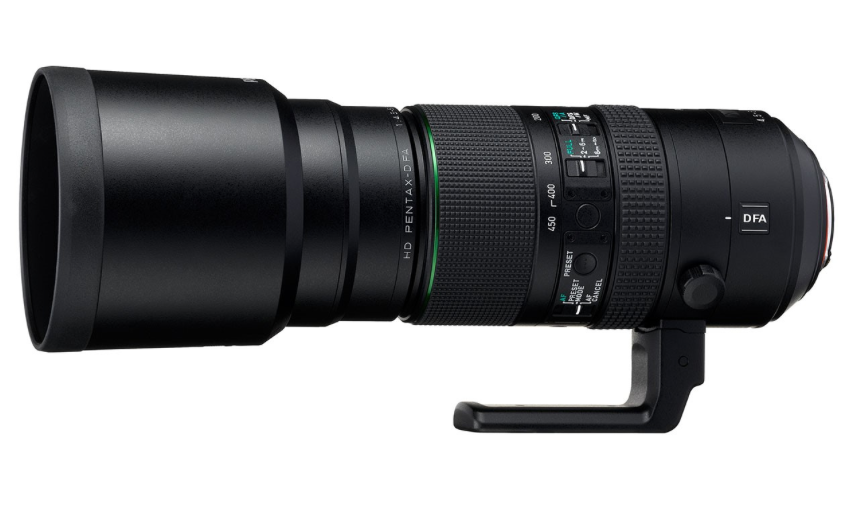 The other new lens in the lineup is the 150-450mm F/4.5-5.6 ED DC AW, which has a full-frame equivalent field of view of 230-690mm when equipped to a crop sensor body. They have put a real focus on the all-weather aspect of the lens, using 21 seals to keep out dust and water. It also uses the new Quick-Shift Focus System described above and has four AF bus sons on the lens that can be assigned with different functions including focus presets and AF cancel. Right now, you can only use the buttons with the K-3 DSLR, but increased compatibility seems like it's on the way.
This lens will be available in March and will cost $2,499.
Both lenses are aimed at higher-end users, so it will be interesting to see if Pentax is getting ready to make a move toward transitioning more pros away from the more common brands. Exciting stuff.