New Gear: Pentax K-S2 Is The 'Smallest Weather-Resistant DSLR'
Pentax ditches the disco lights and adds Wifi to their entry-level DSLR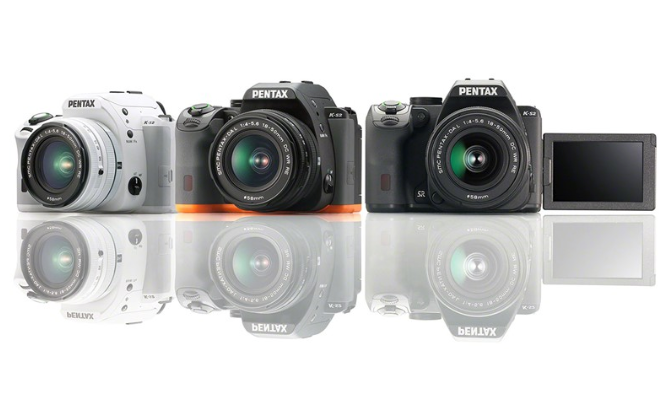 We may earn revenue from the products available on this page and participate in affiliate programs. Learn more ›
Pentax has never been afraid to make an interesting-looking camera and when they announced the K-S1, they gave it a set of decorative lights that polarized internet commenters. Now, they have announced the K-S2 and it has a much more traditional look as well as some additional features.
Pentax has a reputation for making entry-level cameras that are more resistant to water, dust, and shock, and the K-S2 seems to be no exception to that rule. Inside, there's a 20-megapixel APS-C sensor that's now coupled with Wifi and NFC. It has in-body shake-reduction and a maximum ISO of 51,200.
It's still lacking an AA filter and it uses a glass pentaprism as you might expect from Pentax. If you're not looking through the viewfinder, you can use the vari-angle LCD screen, which rotates all the way around to face front. If that wasn't enough to facilitate your selfless, there's also a self-portrait shutter button.
To go with it, Pentax has announced the 18-50mm F/4-5.6 DC WR RE kit zoom lens. It's weather-resistant at well, but the headline here is that they have gotten the total length of the folded lens down to 41mm, which makes it insanely compact.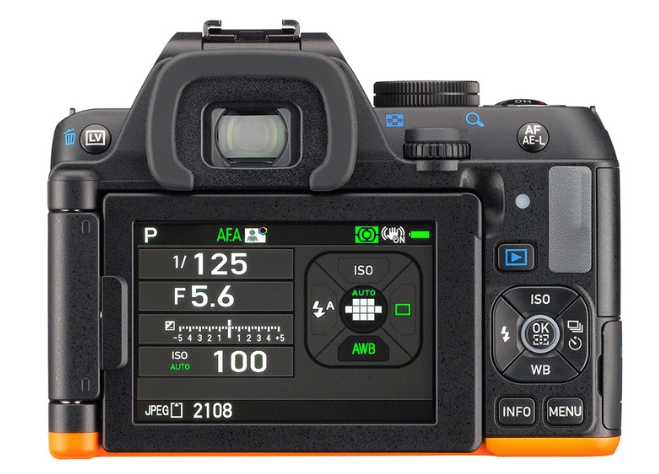 On paper, the K-S2 is a very powerful entry-level camera. The kit will cost just $799 when it hits the market in March. We'll be interested to see how it performs in our lab test.