New Gear: Olympus OM-D E-M5 Camera, 8mm F/1.8 Fisheye Pro and 14-150 F/4-5.6 II Lenses
Olympus beefs up their popular camera with 40-megapixel "High Resolution" mode and a new sensor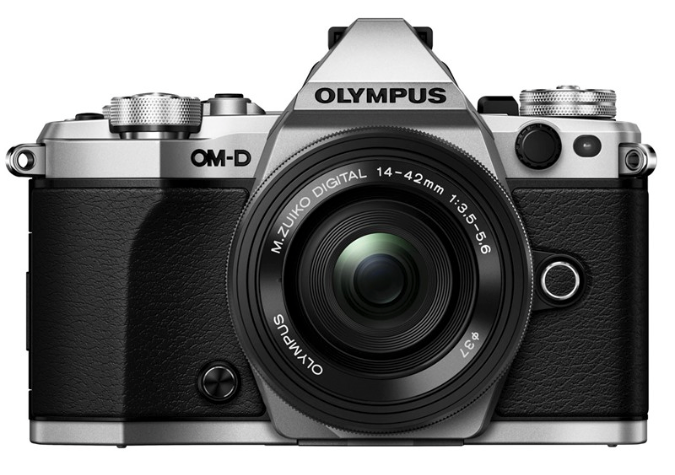 We may earn revenue from the products available on this page and participate in affiliate programs. Learn more ›
When Olympus first released the OM-D E-M5, it was a very important camera in terms of the mirrorless camera segment. It took a classic and extremely compact DSLR design and ditched the mirror while offering advanced features. Now, the next version is ready in the form of the OM-D E-M5 Mark II and it has gotten some significant upgrades.
At its core, there's a redesigned 16-megapixel micro four thirds sensor coupled with the similarly tweaked Olympus TruePic VII image processing engine. The mechanical shutter goes to 1/8000th sec, while the completely silent, full-time electronic shutter can go all the way to 1/16,000th sec. Framerate tops out at 10 raw frames per second with AF, but if you want continuous AF tracking, it drops to five. The AF system has 81 points and covers an expanded area over the image.
Of course, it still relies on an electronic viewfinder, which has 2.36-million pixels of resolution. There's also a 3-inch touch-enabled screen that articulates so you can use it to compose shots at non-traditional angles.
One of the key points for Olympus and the Mark II is their 5-axis image stabilization system that's built in at the sensor level and has been improved. The shifts cover horizontal and vertical movements as well as pitch, yaw, and roll. In addition to its typical blur-fighting duties, this system also enables Olympus's High Resolution mode, which takes eight shots over the course of a second, shifting the sensor by half a pixel or so with each frame. It then takes all of that information and creates an image with roughly 40-megapixels of resolution. It's similar to the feature found in some high-end medium format digital backs like the Hasselblads and the Phase Ones. It's important to note that the shifting doesn't really change the field of view, it just gives you a more detailed photo of the same scene.
As you might expect by now, the Mark II also has built-in wifi, so it can be controlled by the optional wifi remote, or, you can use the app to connect it to a smartphone and control it that way.
The body itself is made to be splash proof and dust proof, so it seems like they may have even bumped up the weather sealing a little from the first model. But, they have still maintained the compactness of the thing, keeping the body weight at roughly 14.7-ounces.
The body will be shipping this month and will cost $1,099 and, if its predecessor was any indication, it will be a fantastic little camera. We will certainly be interested to see how the redesigned sensor and the new image processor improve things in terms of low-light noise performance, which isn't an area in which m43 cameras typically thrive.
In addition to the new camera, Olympus also has a pair of lenses at various points in their development process.
The M.Zuiko Digital ED 8mm F/1.8 Fisheye Pro lens is still in the development stage and won't be real until September of 2015. But, we do know that it's a PRO series lens, which means it will be splash- and dust-proof. There will also be a lens port for it and the underwater case for the E-M5 Mark II. It's fast for a fisheye and will have an equivalent field of view of 16mm. No word yet on pricing.
The M.Zuiko Digital ED 14-150mm F/4-5.6 II lens farther along in the process and will be hitting stores in March of 2015. It's an update (as the II in the name suggests) to Olympus's popular all-in-one super zoom lens, which a full-frame equivalent focal range of 28-300mm. It has gotten some upgraded coatings and the weather proofing has once again been beefed up. It will cost $599.
For some sample images with the new OM-D E-M1, check out the gallery, which we'll be updating as our technical editor, Phil Ryan, gets more hands-on time with the new camera.