The GaffGun Looks Like a Studio Photographer's Dream
If you have ever crawled around taping down strobe cords, this thing will blow your mind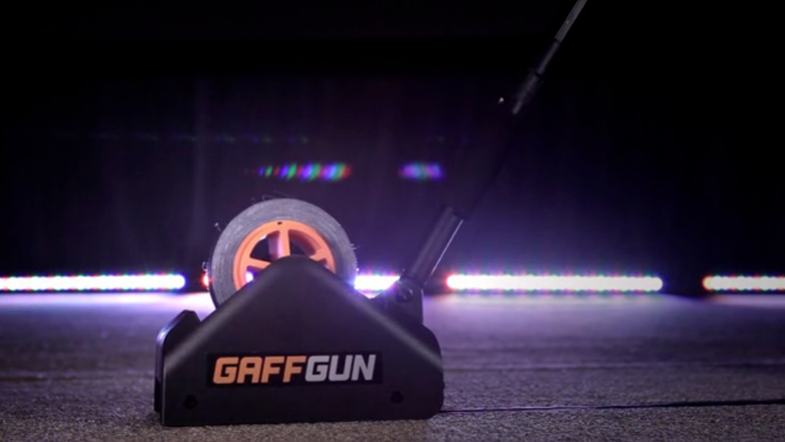 We may earn revenue from the products available on this page and participate in affiliate programs. Learn more ›
More and more photography gear is going wireless and that's great, but until ever piece of kit is able to cut the cord, taping down cables will be a part of some photographers' lives. After all, having an assistant or subject trip over a light cable or extension cord on a shoot is pretty much a nightmare. The GaffGun, however, wants to make that process a lot simpler.
If you watch the video, you'll immediately get the concept. You basically push the tape dispenser along the ground like a vacuum. It funnels your cables into the device, straightens them out, and lays a line of tape over them to keep them in place.
Having just spent too long taping down cables for a photo booth gig this past weekend, this thing seems like it could be truly amazing. Of course, you'll likely go through a lot of tape using it, but what little extra tape you'll use will be made up for with the time you won't have to spend crawling around on the floor.
The GaffGun does, however, cost $200 for the gun alone and then you need to add the wire adapter to meet your specific cable needs. So, it's likely impractical unless you're constantly running tape. Still, it's a smart idea.
From: Gizmodo