Video: The Life of a Canon Professional Services Camera Technician
Words of wisdom from a guy who knows your camera better than you do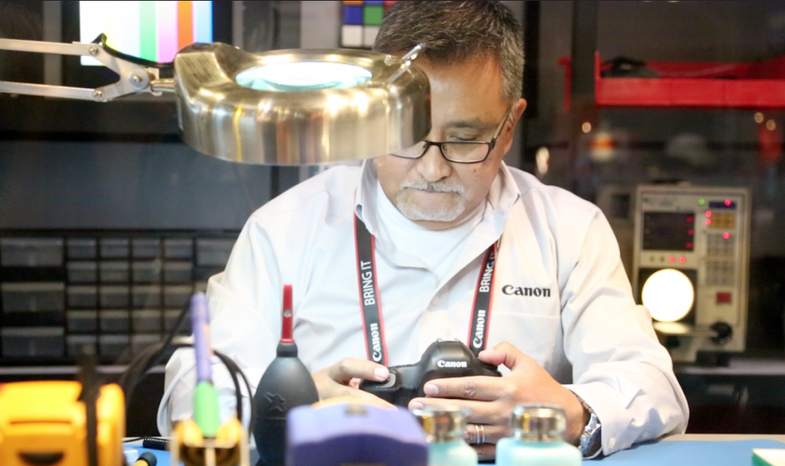 It's easy to take our cameras for granted, but they're full of tiny, intricate parts that need to work in perfect harmony if you want your images to turn out just right. When those pieces get out of whack, Fernando is one of the guys who can fix it. For more than a decade, he has been a camera technician for Canon working with their Canon Professional Services program. He travels to some of the biggest events in the world like the World Cup and the Super Bowl to provide technical assistance to CPS members.
_Video: Jeanette D. Moses _
Here at Photo Plus Expo in New York City, Canon has set up a maintenance station where techs are fixing and cleaning actual cameras. Fernando took a quick break to share some the knowledge he's gained from his years of experience.