How-To: Renting Gear Like A Pro
A great photo job opportunity lands in your lap—but you don't have the required gear, and can't afford to buy it. The Solution: Rent it!


A mega-optic such as the 500mm f/4L IS Canon EF lens sells for nearly $13,000, but rents for less than $500.
Equipment rental has always provided both amateurs and pros an affordable alternative to purchasing expensive gear. But the rental business has undergone a sea change, due to both economic upheavals and the emergence of the Web as a commercial powerhouse. (In the past few years, several big-name New York City rental houses have closed up shop, including Allkit, Calumet, and Lens and Repro.) Now the action is very much with the Internet rental outfits—such as lensrentals.com, borrowlenses.com, and others. The remaining brick-and-mortar rental stores are usually also big retail operations, such as Adorama in New York City and Unique Photo in Fairfield, NJ, and they've adapted to the new environment by also offering rentals online. Websites for rental firms typically provide details about their individual procedures. Here are the most important basics:
•Plan ahead. Contact the rental firm as early as possible to make sure the equipment is available; this is especially important if you have, say, a big sporting event coming up in your area. First-time renters: Don't hesitate to phone or Internet chat with any questions or concerns.
•Insure it. Most rental firms require you pay for insurance on the item while it's in your possession. There may be several levels of insurance—higher levels are recommended if you're bringing the item out of the country. And on high-ticket items, you may be required to show proof of independent insurance, particularly if the replacement value of the item exceeds the credit limit of your credit card. Rental firms will tolerate minor scratches or scrapes on barrels or bodies, but if you break it, you buy it (or pay the cost of repair). Insure accordingly.
•Getting the item. The rental firm will ship by FedEx or UPS or other carrier, and the rental period is generally considered to start the day of the first delivery attempt. The company will provide a prepaid shipping label that can go right on the box the item was delivered in.
•****Check it out. Examine the item carefully to make sure it's fully functional and came with all accessories it was supposed to (e.g., lens cap). Notify the rental outfit immediately of any problems. Ditto if something bad happens to the lens.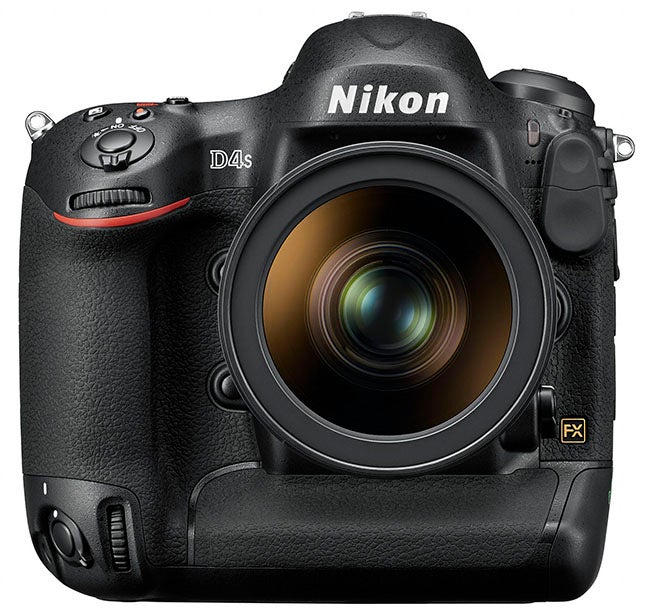 Renting can offer an affordable ticket to high-end gear such as the Nikon D4s, the Sony HVL-F60M flash, or the Redrock Micro DSLR Cinema Bundle.
Some Renting Scenarios
The Dream Lens
The 14–24mm f/2.8G Nikon lens for full-frame is such a great optic that Canon shooters have been known to have them custom-adapted to their cameras. You could rent one for $125 to $150 for a week's worth of landscape shooting, rather than buying it for $1,996 (street).
The Monster Lens
You're going on that once-in-a-lifetime safari tour and would love to bring a 500mm lens along—but it will cost more than the trip you've booked. A 500mm f/4L IS Canon EF lens, to be specific, will drain your personal wealth of nearly $13,000. A week's rental will run you $400 to $500. Do you have a tripod and head that can stand up to it? It's a dream trip—so throw in another $150 to $200 for a heavy-duty tripod with a gimbal head.
The Big Bad Body
You're a proud owner of a mid-level Canon or Nikon DSLR but have this nagging feeling… What am I missing out by not having a Canon EOS-1D X or Nikon D4s supercamera? Satisfy your curiosity by renting one of them for about $325 to $400 a week, as opposed to the $6,800 (1D X) or $6,500 (D4s) you'd shell out for purchase.
Flash Power to Go
You've promised a dear friend that you would shoot her wedding as a gift, but she's not so dear that you'd want
to drop $550 to $600 for a top-tier TTL flash (Canon Speedlite 600EX-RT, Sony HVL-F60M, etc.) and another $350 for a Quantum Turbo SC battery pack. But you can rent a combination like that for $75 for a long weekend.
Your Inner DeMille
Your present DSLR or ILC captures HD video, of course, but maybe you have a yearning for a little more capability. You could try out 4K video by renting a Panasonic Lumix GH4 with a kit lens for about $100 for a long weekend. Really catching the cinematography bug? Kits like the Redrock Micro DSLR Cinema Bundle ($250 a week at borrowlenses.com) include a shoulder mount and follow-focus mechanism that will work with most DSLRs.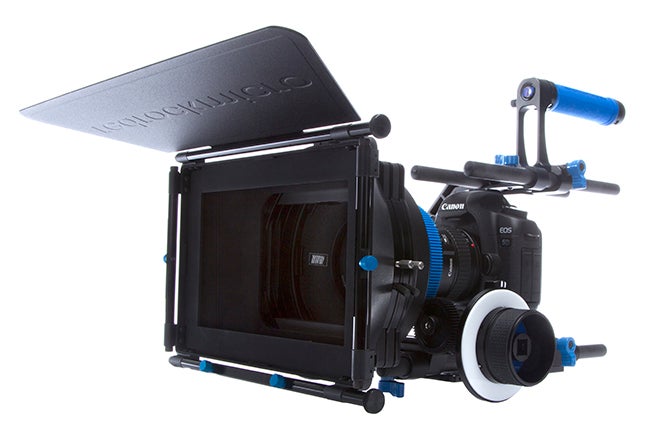 Places to Rent Photo Gear
•Lensrentals.com: This well-regarded Internet-only rental house has a large inventory of every type of gear and much information on its site.
•Borrowlenses.com: This is another big Internet-only rental outfit in the vein of lensrentals.com; inventory includes some very high-ticket items.
•Gassersphoto.com: San Francisco retailer Adolph Gasser also sells used equipment on consignment.
•Adorama.com: Big Manhattan retailer Adorama offers rentals via in-store pickup, messenger service within New York City, or overnight carrier nationwide.
•Backscatter.com: Backscatter Underwater Video & Photo, based in Monterey, CA, sells and rents all things underwater, notably housings.
•Fotocare.com: A retailer in New York City's photo district, Foto Care caters to professionals for rentals; it offers rental rebates on purchase of new gear.
•Uniquephoto.com: New Jersey brick-and-mortar store Unique Photo rents equipment nationwide; it also offers rental rebates on purchase.
•Prophotosupply.com: Pro Photo Supply, based in Portland, OR, rents a wide variety of equipment locally as well as nationwide via overnight carrier.
•Csirentals.com: With locations in Manhattan and Brooklyn, CSI Rentals caters to professional videographers; it will also rent by mail order.
•Scheimpflug.net: Manhattan-based video specialists Scheimpflug will rent you anything from a DSLR body to a grip truck (including grips).