Apple iPhone 6 and 6 Plus Get a New Camera, Hybrid AF
The new iPhones venture closer to compact camera territory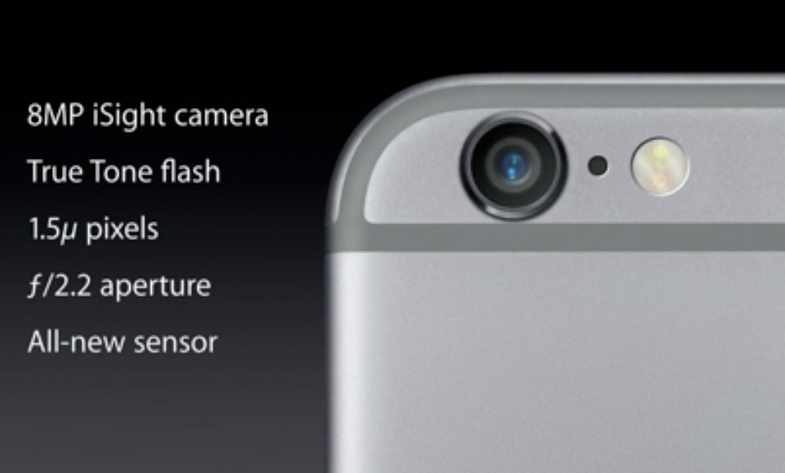 Like it or not, Apple's iPhones has one of the most prevalent cameras in the world at the moment. Now, with the launch of the iPhone 6 and 6 Plus, they're adding some even more advanced features.
Both phones get a new 8-megapixel iSight camera, but the resolution really isn't the story. Both cameras have phase detection AF pixels baked into the imaging sensor, which is something that's currently very common in interchangeable-lens compact cameras and even some DSLRs like the Canon 70D. That should spell speedier AF performance for the iPhone overall.
The new A8 chip is decidedly more powerful than the ones that came before it, so we wouldn't be surprised to see much better low-light performance as well with the help of some number crunching noise-reduction.
One of the big new stories for the release is the fact that the iPhone 6+ also has optical image stabilization built-in, which is a big step forward for the iPhone. The iPhone 6 will still use the typical digital stabilization found in previous versions of the phone.
From a video perspective, they Apple has bumped up the frame rates a bit. Now, you can do 60 fps at 1080p and the slow-motion feature doubles the framerate, maxing out at 240 fps, which is eight-times slower than typical footage.
We'll update this post as more details become available. What do you think? Were you hoping for something else?