New Gear: ONA Celebrates Leica Centennial With Berlin II Camera Bag
With subtle red accents, this leather bag contains just enough of a nod to Leica gear that it's not tacky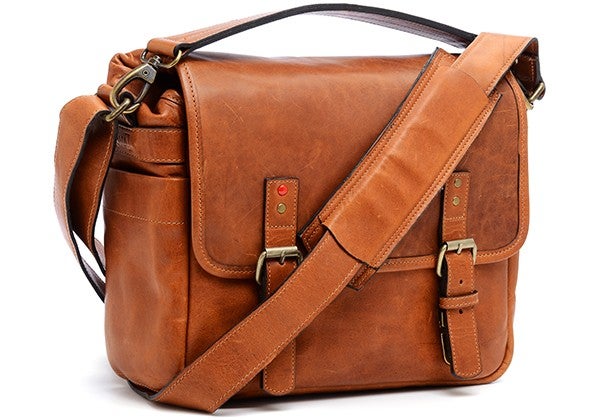 We may earn revenue from the products available on this page and participate in affiliate programs. Learn more ›
The Leica Centenary has produced a bevy of interesting products, celebrating 100 years of the famed camera brand. One of the better looking ones we've seen is ONA's upcoming Berlin II, which will debut later this Summer for $389.
The original Berlin bag was released this March, and sold out in just two hours, so a second run will give you another shot at grabbing this handsome bag. It's crafted from full grain leather (unusual in camera bags, to say the least), with a Leica red interior, designed to hold "up to three lenses, a tablet and small personal items." It also features a zippered organizer pocket, an open back pocket, a removable top handle, brass buckles. And, in the most appropriate drop of visual flair you could imagine, a single red rivet.
While the $389 pricetag isn't exactly cheap, it's not excessive for a full grain leather bag either, which can run from the hundreds, up into the thousands, depending on leather quality, cut, and style. And for anything associated with Leica, that's practically a steal.
We don't know if the Berlin II will be another limited run, or will be a permanent addition to ONA's lineup, but we're hoping for the latter.
You can read a hands on review of the original Berlin here.