New Gear: Manfrotto BeFree Carbon Fiber Tripod
Shave a little weight, pay a lot more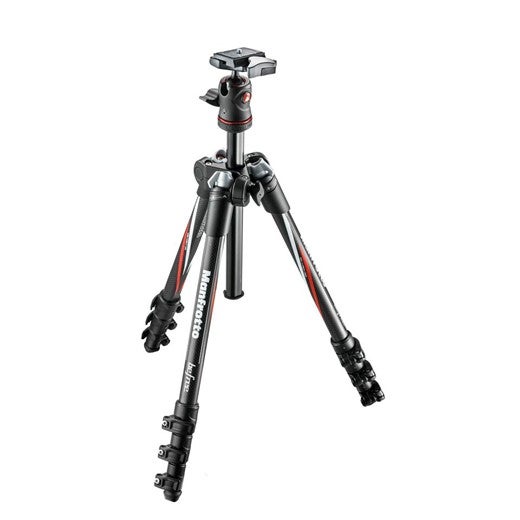 We may earn revenue from the products available on this page and participate in affiliate programs. Learn more ›
Manfrotto has expanded its BeFree line of travel tripods with the introduction of the MKBFRC4-BH, a carbon fiber version of the existing aluminum edition. Identical except for in weight and price, the carbon fiber tripod is available to purchase immediately from Manfrotto and dealers.
The original aluminum BeFree tripod weighs 3lbs (1.4kg), and has a list price of $223 (though you'll get a $50 Visa rebate card if you purchase one right now). Conversely, the carbon fiber version swaps the aluminum legs for carbon, but keeps the aluminum/magnesium central column and aluminum castings, which shaves the weight down to 2.4lbs (1.1kg). The price, however, spikes up to $389.
Both versions of the tripod are capable of holding up to 8.8lbs (4kg) in gear, extend to a maximum height of 4.6 feet, and collapse down to just over a foot in length. The BeFree tripods feature folding back legs which flip up around the tripod head in order to ensure the most compact possible travel size, a design first pioneered by Gitzo around a decade ago.

[via DPReview]