New Gear: Datacolor SpyderCHECKR 24 For Nailing Your White Balance
Half the size of the original, less than half the price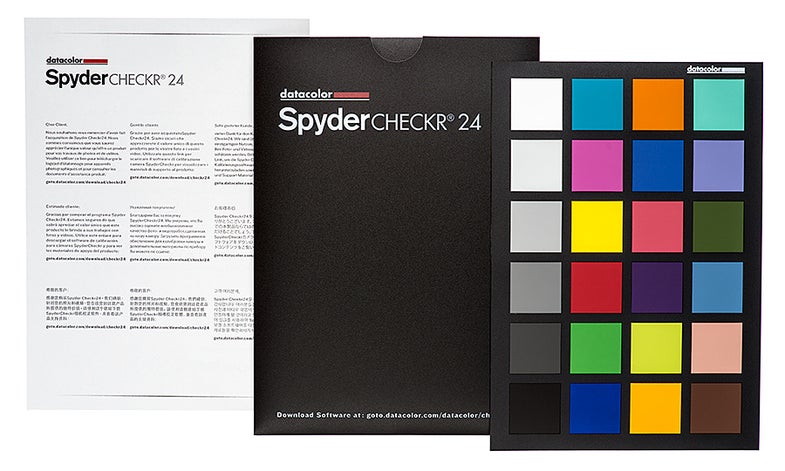 We may earn revenue from the products available on this page and participate in affiliate programs. Learn more ›
Datacolor has announced a new entry in its SpyderCHECKR family of calibration tools, the SpyderCHECKR 24. This $49 reference card has half the number of color swatches compared to the original SpyderCHECKR, but is less than half the price of the $139 full sized version.
The front of the SpyderCHECKR 24 has the set of color swatches, and the rear has a grey card for correctly white balancing and metering. Datacolor's software can automatically analyze an image with the SpyderCHECKR in it, and use that to create a color correction preset to apply to all images shot under the same settings.
Compared to the full size SpyderCHECKR, the 24 definitely lacks some functionality. The fewer colors means it lacks low-saturation colors, near white tones, and has fewer skintone patches. It's also much less solid, and doesn't have a tripod mount, a rigid case, or a mount for the SpyderCUBE. But, if you need something thin and light that'll still get you an accurate color adjustment at an affordable price, it should do the job—and it still costs less than the X-Rite ColorChecker.