Kickstarter: A Pinhole Camera That You Can Assemble In 30 Minutes
Made of cardboard, split pins and a dab of glue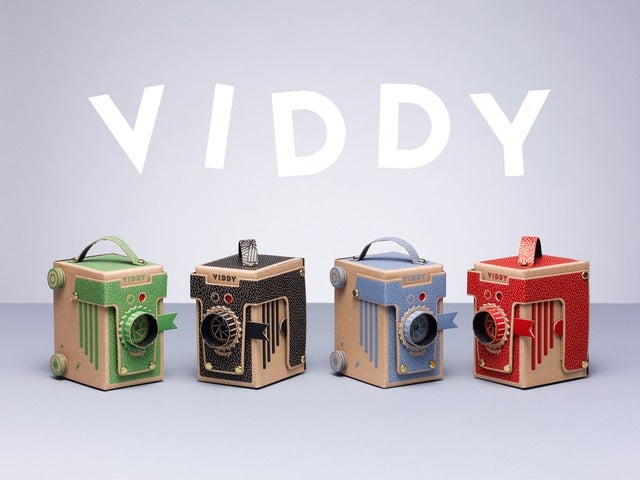 You can make a pinhole camera out of just about anything—as long as you have sealed container and a very small hole to let the light in. If you're in search of something that's a little more structured than that, but still has a DIY feel (and is simple enough that anyone can do it), then take a look at the Kickstarter for Viddy.
The Viddy is laser cut into flatpack, screenprinted, cardboard—so it's just a matter of popping out all the pieces, and then following the instructions to assemble it. Most of the construction is about sticking tabs of cardboard into specific slots, but there are a few other things that need doing. The Viddy comes with split pins/paper fastners, stickers, a reclaimed medium format spool and a red light-proof window. The only thing you need to provide yourself is a small amount of glue for the film advance knobs (plus the film itself).
The Kickstarter claims the Viddy can be put together in just 30 minutes, can be decorated to your heart's content and is suitable for anyone over the age of 11 to build. It accepts 35mm or 120 film, is hand screenprinted and is made in Britain.
So, what will it cost if you want to get your hands on a Viddy? The most basic unit (that's in terms of color, not function) will set you back £30, plus £18 to ship outside of the UK—around $80USD all told. Not exactly cheap for a camera made of cardboard, but its hardly obscenely expensive. And if the images on the Kickstarter page are anything to go by, it's capable of taking some very nice photos.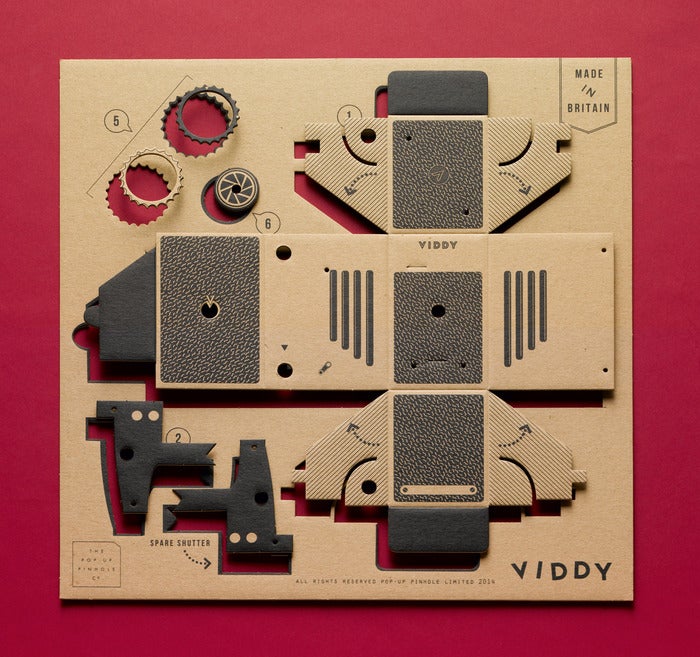 [via Engadget]