Camera Test: Nikon D810
Nikon updates its high-res full framer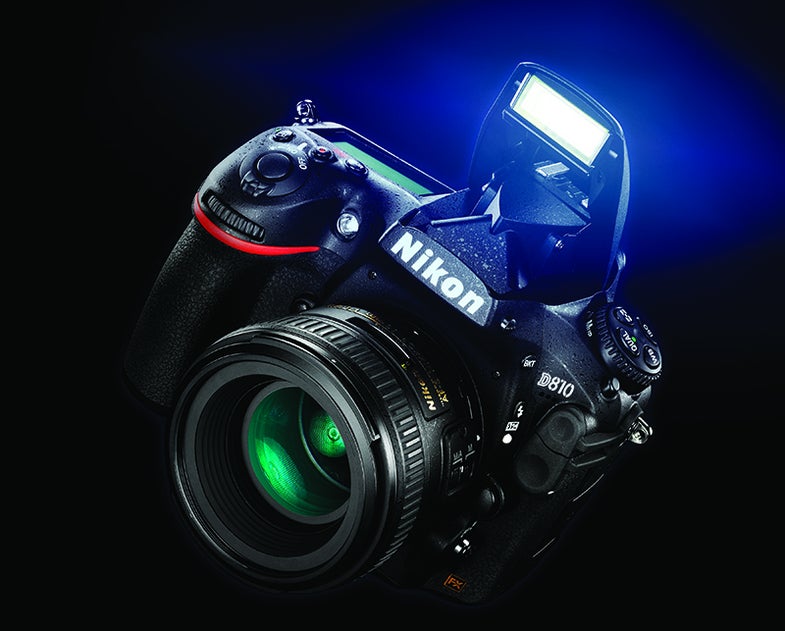 We may earn revenue from the products available on this page and participate in affiliate programs. Learn more ›
When Nikon first introduced the D800, most everyone was wowed by its 36.3-megapixel imaging sensor. But it seems that a substantial number of shooters also complained that the files were just too large. Nikon has addressed this, and made a handful of other improvements, with the new D810 ($3,297 street, body only).
The file size issue was resolved with the addition of sRAW, which limits you to 12-bit color depth and reduces the pixel count to 3680×2456 from 7360×4912. Some people might question why you'd buy an expensive camera like the D810 just to throw away so many of the pixels you paid so much money to have at your disposal. But for situations such as stop-motion animation, it might make sense to choose a smaller file size while maintaining the versatility in postprocessing that comes with RAW capture.
Some of the other changes, such as the ability to dip down to an equivalent of ISO 32, will likely be a big help to videographers while also opening up some doors for still shooters. How did the D810 fare in our lab and field tests? Let's take a look.
In the Test Lab
With the D810's many pixels comes the potential for massive resolving power. As the D800 did, the new camera delivers on this potential, easily earning an Excellent rating in our resolution test with a maximum of 3525 lines per picture height, beating the D800's result of 3510 lines. At no point did the D810 dip below the Excellent rating cutoff of 2500 lines in this test.
Noise, too, showed very impressive results, maintaining top honors of an Extremely Low rating from its bottom sensitivity of ISO 32 all the way up to ISO 400. Furthermore, the D810 earned a Low or better rating up to ISO 1600. That's a one-stop improvement over the D800's result of Low or better noise up to ISO 800. But it still doesn't come close to the Canon EOS 5D Mark III's ability to hold noise to Low or better up to ISO 12,800.
However, the Canon can't match the D810's resolving power. The 5D Mark III topped out at 2750 lines in our test and fell to 2520 lines at ISO 12,800, at which point the D810 still was able to resolve 3175 lines. You're forced to ask yourself which you want more—the D810's extensive resolving power or the 5D Mark III's low noise. We can't make that choice for you, but we can say that the fine details the D810 is able to capture look wonderful, while the Canon's low noise brings with it a lot of versatility for ambient-light photography.
In our color accuracy test, the D810 scored an Excellent rating with an average Delta E of 6.6. This score, along with its resolution and noise ratings, earn the D810 an Excellent rating in overall image quality from ISO 32 through ISO 1600.
Autofocus nearly matched what we saw from the D800, which is to say that it's fast but not record-breaking. The camera was able to lock focus and capture an image in less than one second at EV 0 and brighter. Darker conditions saw the system become less consistent, with results slightly longer than a second.
While we process our test files with ViewNX, Nikon has just released Capture NX-D for free. A drastically revamped version of their Capture NX software, NX-D has a pleasing interface and is worth exploring. We think that Lightroom users will find Capture NX-D attractive and look forward to exploring it further in the future.
In the Field
The design of the D810's body is essentially the same as the D800's. The grip feels very comfortable in the hand, dual command wheels make manual shooting a comfortable affair, and a slew of seals help keep dust and moisture at bay. Dual memory card slots let you use either CompactFlash or SD cards, or both simultaneously. When doing so, you can have the camera mirror the two cards, send JPEGs to one and RAW to the other, or just move on to the second card after the first fills up.
Among the refinements Nikon has built into the D810 is a revamp of the camera's sequencer and mirror balancer. The result is less vibration
from mirror slap when you trigger the shutter. While this might sound like a subtle thing, the decrease in vibration is noticeable. We found the experience of tripping the shutter less jarring, and over the course of a day's shooting it left us a little less tense than we might otherwise have been. Sometimes small improvements like this can become very meaningful.
Another tiny push in the right direction is the extra frame per second in burst mode. Going to the D810's 5 fps from the D800's 4 fps puts the camera at our suggested minimum burst speed for sports shooting. So if you're an advanced amateur wondering if the D810 would be OK for documenting your kid's burgeoning field hockey prowess, you can keep this camera on your short list. Professional sports shooters will still likely want to opt for faster firepower, but it's encouraging to see a camera with such a large pixel count be able to crank through 23 full-sized, 14-bit, uncompressed RAW frames at 5 fps before the buffer fills. You can bump that frame count up to 100—possibly more if you opt to shoot Large, Fine JPEGs instead. Nikon has also said that its engineers have improved the AF algorithm, and in our field tests the D810 did a fine job of keeping up with moving subjects when used in its 3D tracking mode.
While it still doesn't tilt or swivel, the 3.2-inch LCD screen on the D810 increased in resolution, to 1.229 million dots from the D800's 921,000 dots. We were impressed with the detail shown on the screen; the lettering in the menus and info displays continue to look nicer.
Video from the D810 remains among the best you'll get from a DSLR, and all the options that made the D800 so popular in this area remain intact. Nikon added a stereo microphone to make nicer scratch tracks for your moving pictures or for those situations where you don't feel the need to use an external audio recording device.
You probably won't have to use as many, or as strong, neutral-density filters with the D810, thanks to Nikon's having reduced the bottom sensitivity setting to an equivalent of ISO 32. This alone could make current D800 owners want to upgrade to the D810 if they shoot a lot of video. It might also help still shooters capture motion blur in overly bright situations.
While we didn't encounter any unusual "bright spots" in images we captured during field testing, as this issue was going to press Nikon published a technical service advisory about such an issue occuring in some D810 units. According to Nikon, "some noise (bright spots) may on occasion be noticeable when shooting long exposures, and in images captured at an image area setting of 1.2X."
Nikon is offering free service to correct this issue for any cameras affected. The company is also servicing all such cameras that have not yet gone to stores prior to shipment. To see if your camera is among those affected, you can go to support.nikonusa.com/app/D810/sn and enter your camera's serial number. After the D600's problem with oil spots on the sensor, this isn't encouraging news. But it is nice that Nikon has moved quickly to resolve this issue.
The Bottom Line
The D810 smoothly takes up the mantle as Nikon's rugged, high-resolution, relatively affordable full-frame body of the moment. As was the case with the D800, no current cameras make for an apples-to-apples comparison. Sony's A7R matches the D810 in pixel count, but it has a radically different form that necessitates a drastically slower burst rate that makes it more suited for a different style of shooting.
Canon's EOS 5D Mark III currently costs slightly more than this Nikon and doesn't serve up the extreme resolving power of the D810. The Canon still can't be dismissed, though, as it delivers plenty of detail and lower noise at higher ISOs. Many photographers will find that the 5D Mark III delivers as much detail as they need. At the same time, some medium-format shooters might be attracted to the D810 as a second camera that more closely matches the amount of detail they're used to from the larger format.
One thing is for certain—if you're able to spend a little bit more than $3,000 on a DSLR body, you won't regret buying the Nikon D810.
**SPECIFICATIONS: **
IMAGING: 36.3MP effective, full-frame CMOS sensor captures images at 7360×4912 pixels with 14 bits per color in RAW mode
STORAGE: Compact Flash and SD/SDHC/SDXC slots store JPEG, TIFF, NEF RAW, and RAW + JPEG files
BURST RATE: Full-size JPEGs (Fine mode), up to 100 shots at 5 fps; RAW (14-bit), up to 23 shots at 5 fps
AF SYSTEM: TTL phase detection with 51 focus points (15 cross-type in center, 11 f/8 sensors); single-shot and continuous AF with subject tracking; effective range, EV –2–19
SHUTTER SPEEDS: 1/8000 to 30 sec, plus B (1/3-EV increments); shutter rated to 200,000 cycles
METERING: TTL metering with 91,000-pixel RGB sensor with Matrix (evaluative), centerweighted, spot (about 1.5% of frame around selected AF point); EV 0–20 (ISO 100)
ISO RANGE: Standard, ISO 64–12,800 (in 1-, 1/2- or 1/3-EV increments); Expanded, ISO 32–51,200
VIDEO: Records at up to 1920×1080 at up to 60 fps in H.264 MOV; built-in stereo microphone; stereo minijack input; maximum clip length 29 min 59 sec when recording to memory card; clean, uncompressed HDMI out for saving to external recorder
FLASH: Built-in pop-up; GN 39 (feet); i-TTL compatible with wireless control of accessory flashes; flash sync to 1/250 sec
VIEWFINDER: Fixed eye-level pentaprism
MONITOR: Fixed 3.2-inch LCD with 1,228,800-dot resolution; 11-step brightness adjustment
OUTPUT: USB 3.0, mini HDMI video, composite video, minijack stereo headphone
BATTERY: Rechargeable EN-EL 15 Li-ion, CIPA rating 1200 shots
SIZE/WEIGHT: 5.8×4.9×3.3 in., 2.1 lbs with a card and battery
STREET PRICE: $3,297, body only
INFO: www.nikonusa.com
**VIEWFINDER ACCURACY: **100% (Excellent); Magnification, 0.70X (Very Good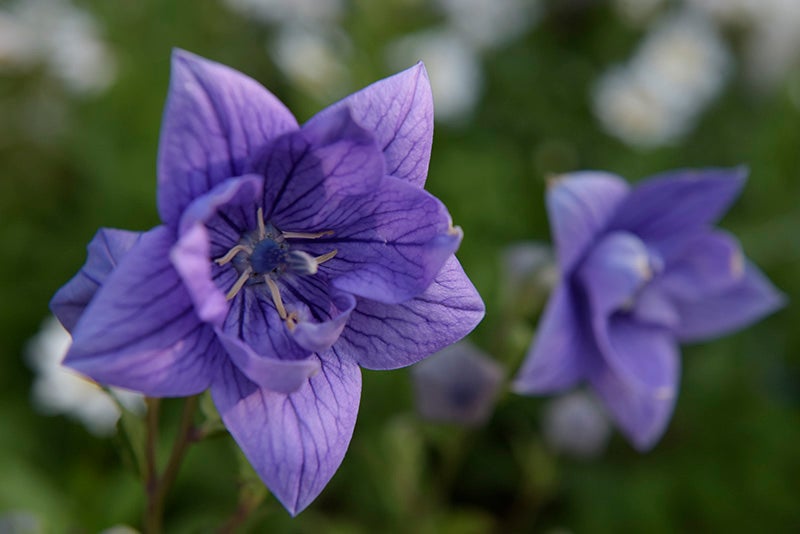 Nikon D810 Sample #1
The following images were shoot as "Normal" sized JPG's in the AdobeRGB colorspace and converted to sRGB using Adobe Photoshop 6. No editing or processing has been done. Lens: Nikon 24-70 mm f/2.8 Tech Specs: ISO 800, 1/500 sec, f/8. Focal Length: 70 mm Photo: Phillip Ryan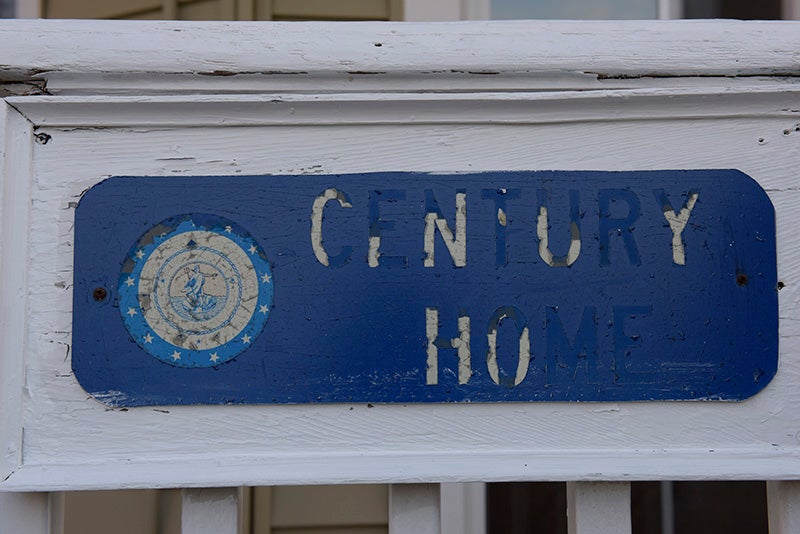 Nikon D810 Sample #2
Lens: Nikon 24-70 mm f/2.8 Tech Specs: ISO 800, 1/500 sec, f/8. Focal Length: 52 mm Photo: Phillip Ryan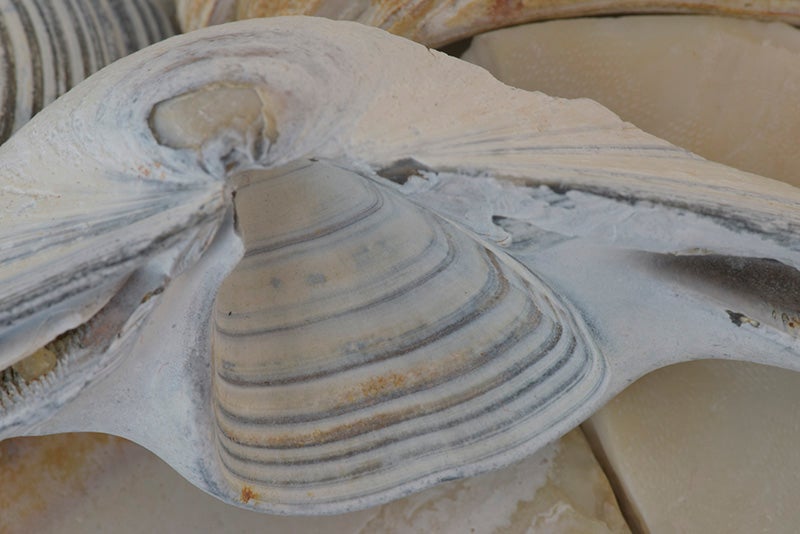 Nikon D810 Sample #3
Lens: Sigma 105.0 mm f/2.8 Tech Specs: ISO 200, 6.0 sec, f/36. Focal Length: 105 mm Photo: Phillip Ryan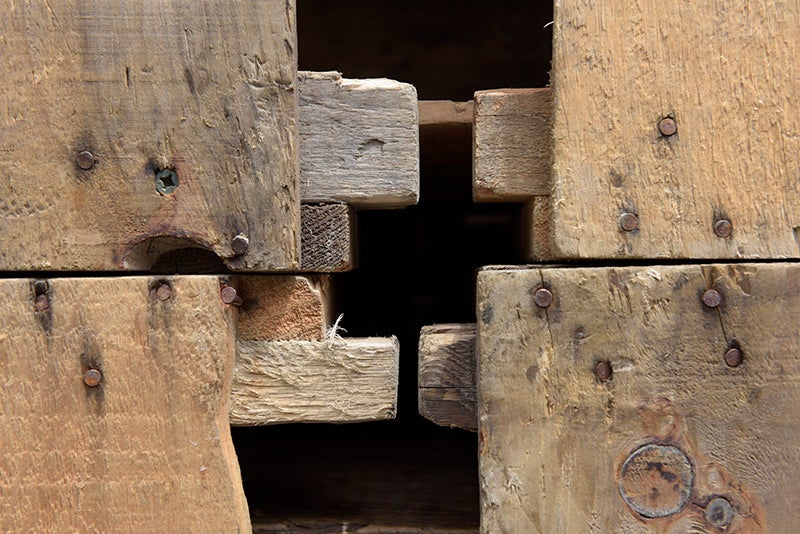 Nikon D810 Sample #4
Lens: Nikon 24-70 mm Tech Specs: ISO 400, 1/500 sec, f/8. Focal Length: 52 mm Photo: Phillip Ryan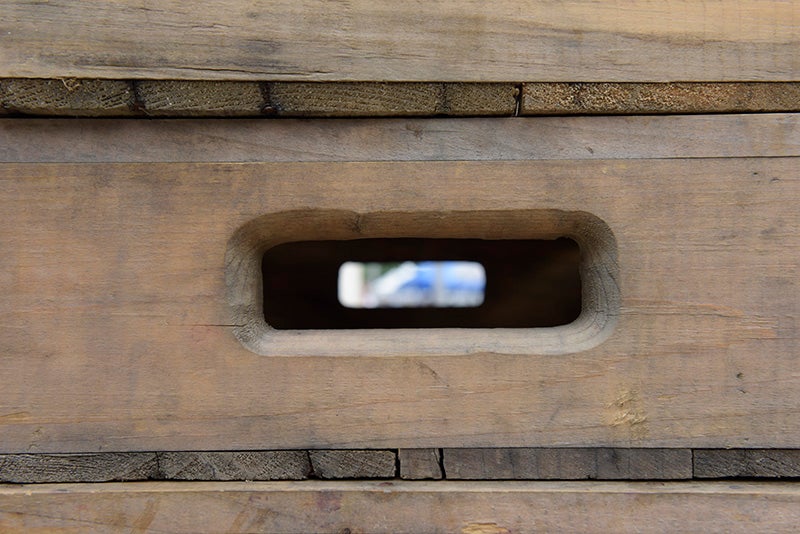 Nikon D810 Sample #5
Lens: Nikon 24-70 mm Tech Specs: ISO 400, 1/400 sec, f/8. Focal Length: 45 mm Photo: Phillip Ryan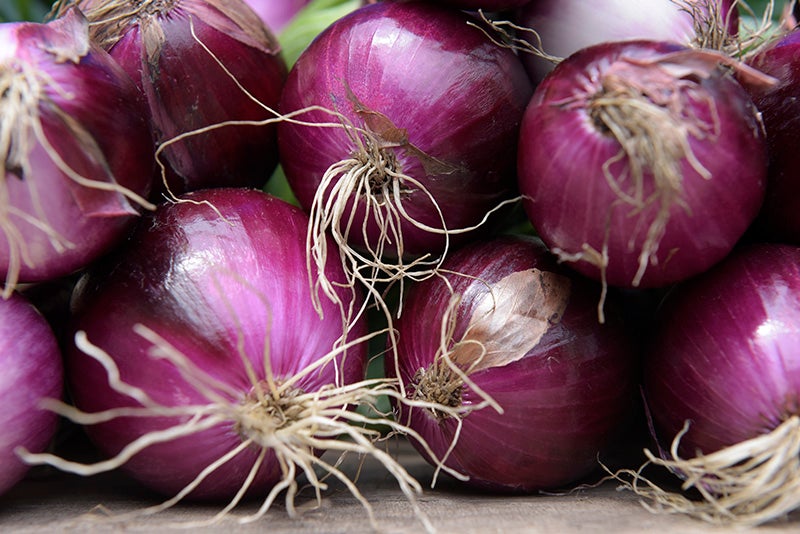 Nikon D810 Sample #6
Lens: Nikon 24-70 mm Tech Specs: ISO 400, 1/400 sec, f/8. Focal Length: 62 mm Photo: Phillip Ryan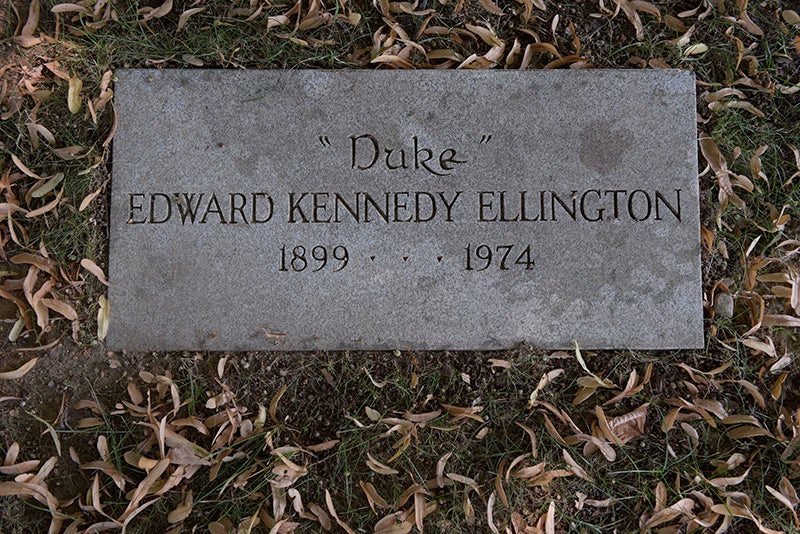 Nikon D810 Sample #7
Lens: Nikon 24-70 mm Tech Specs: ISO 400, 1/125 sec, f/6.3. Focal Length: 36 mm Photo: Phillip Ryan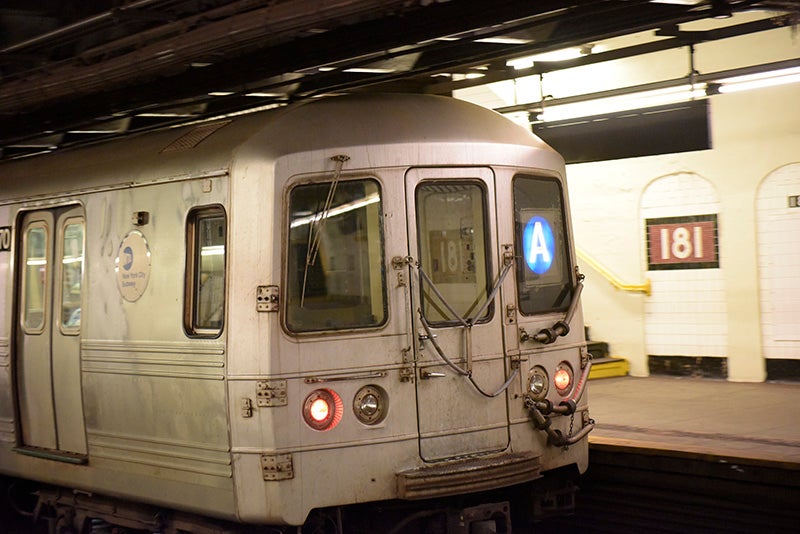 Nikon D810 Sample #8
Lens: Nikon 24-70 mm Tech Specs: ISO 6400, 1/200 sec, f/2.8. Focal Length: 70 mm Photo: Phillip Ryan