BounceLiteKickstarter Is Clever Take On The Flash Modifier
Turn your flash into a multi-tool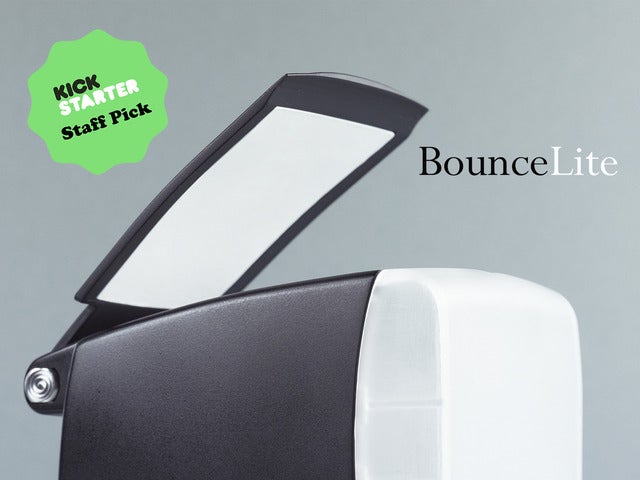 We may earn revenue from the products available on this page and participate in affiliate programs. Learn more ›
With just a couple of days remaining on the clock, the Kickstarter for the BounceLite is in a race against time to successfully fund an innovative accessory designed to help you easily modify your flash for better shooting results. With 4 days to go, the project still needs to raise more than £4200 (around $7,000)—but for those who frequently use their hotshoe, it could be a boon.
The BounceLite is designed to easily lock in place over almost any commercially available flash. Once there, it serves triple duty as not just a diffuser/softbox, but also flash bounce, as well as for applying filters. Even fully closed, the removable diffuser plastic will serve to soften the harsh lights of a strobe. But once you start to play with the bounce door is when the BounceLite gets really interesting. Since it can be easily locked to a variety of different angles, you can use it to precisely control your flash for specific lighting effects.
The BounceLite also features a built-in filter system, where you can easily load up colored gels to modify your lighting.
If you're interested in backing the BounceLite, and helping it make that last little push towards hitting the funding goal, one can be yours starting from £80 (around $134), and they're expected to ship this December.