Sigma Introduces Try-Before-You-Buy Program for DP2 Quattro Camera
Get your hands on one for one week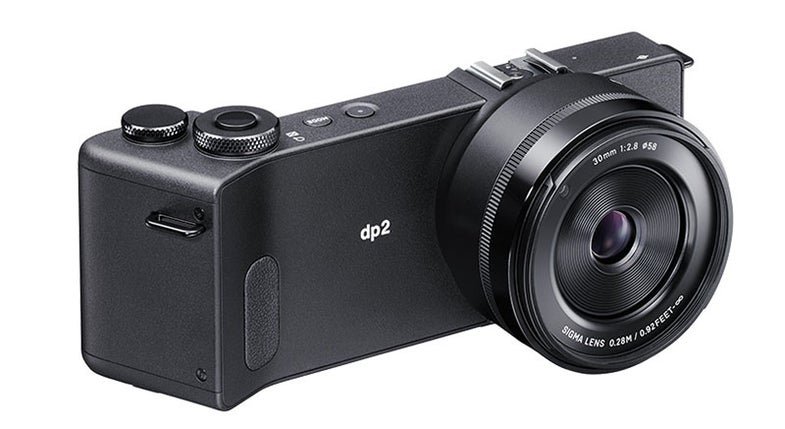 There's no denying it, the Sigma DP2 Quattro is an unique beast. A significant physial departure from previous Sigma DP cameras, it's probably something you're going to want to play with to see how it fits in your hands before spending a cool $999 on. Luckily, Sigma wants to help you with that, with a new Try Before You Buy program for the DP2 Quattro.
The promotion is run through Sigma's online store, offering one-week trials for users that request it. At the end of that time, you bundle it up, stick on the prepaid shipping label, and send it back. However, just in case something should go wrong, Sigma is going to hold onto some of your money. As the company puts it "Your credit card information is required and will be charged $999 (cost of the camera), which will be removed when the camera is returned."
Interestingly, even though you're being charged the full price of the camera (which will be refunded on return), there's no option to keep the camera if you really love it. Sigma's fine print says, "Sigma has a limited quantity – around 100 – of dp2 Quattro cameras available for a try-out period. These cameras MUST BE RETURNED to Sigma. We hope to turn around 300 loans within a three week period… If the loaner equipment is not returned, damaged, lost, or stolen, you will be charged for the camera."
Of course, you could just buy it from Amazon and lean on their 30-day return policy, but this program does offer a few perks. For one, the camera isn't expected to launch until August, where this program will run for the entirety of July. You also get a pretty neat trial package to use. The camera comes in a Pelican case, including "camera, and the following accessories: hood, flash, 2 BP-51 Batteries, Battery Charger and cord, and memory card."
Sigma isn't the only company to offer a service like this. Canon Professional Services members are able to get out items for evaluation loans if they want to test drive some gear.