Pentax K-3 Presitege Edition DSLR is Gunmetal Gray
Only 2,000 units will be made of this gunmetal variant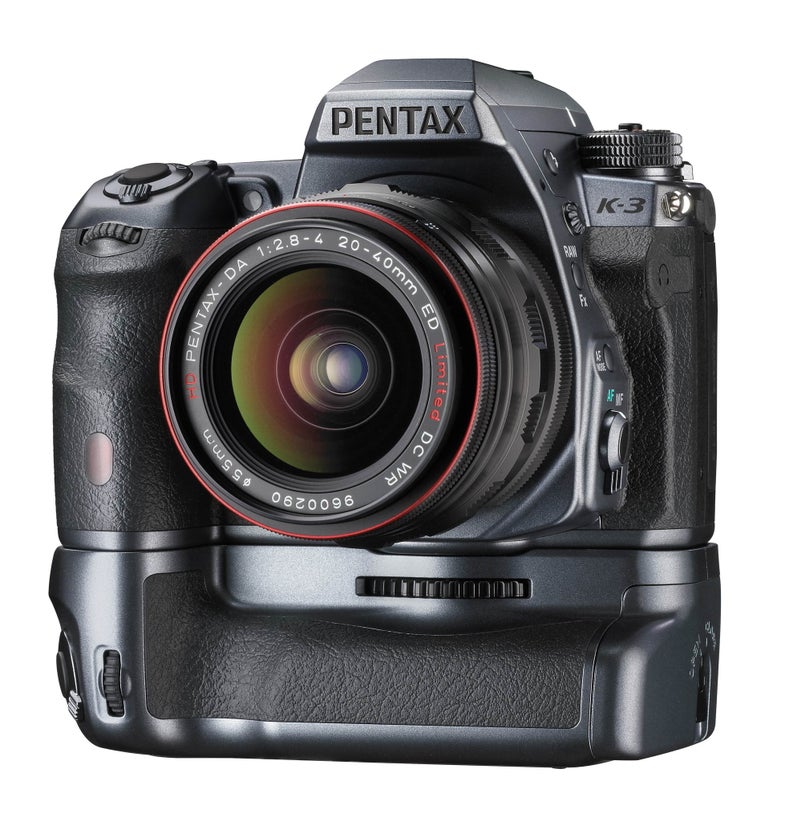 We may earn revenue from the products available on this page and participate in affiliate programs. Learn more ›
Of all the major manufacturers, Ricoh-Pentax has something of a reputation for playing with wild and weird limited edition cameras. But the newest hard to find variant is a far more understated take on the special edition: a gunmetal variant of the K-3 called the K-3 Prestige.
Only 2,000 of the Prestige will be made worldwide, and it will ship with a gunmetal D-BG5 battery grip to pair with it. According to a press release, the K-3 Prestige "commemorates the many awards bestowed upon the K-3 by revered photography publications and organizations…. This illustrious version of the award winning K-3 will be available in a limited quantity making this special edition highly sought after."
On a hardware level, the K-3 Prestige is unchanged, offering the same handling and performance from the original. It's just with a gunmetal paint job, a special grip, as well as "an exclusive, black leather strap", and two batteries.
The K-3 Prestige will go for $1399.95 when it debuts next month, an extremely reasonable price for a limited edition model, since the standard K-3 still fetches $1200 for just the body.
As far as limited edition variants go, this one is comparatively understated and affordable—so might actually be worth hunting down if you're a dedicated Pentaxian.