New Gear: Pentax XG-1 Super-zoom Compact With 52x Optical Zoom
With a full-frame equivalent zoom range of 24-1,248mm, this little camera has a lot of reach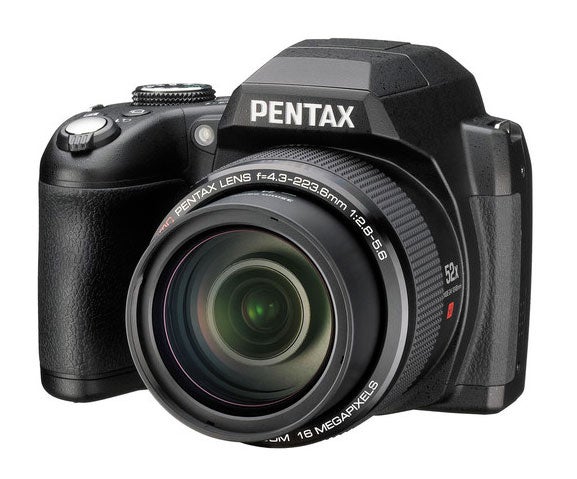 We may earn revenue from the products available on this page and participate in affiliate programs. Learn more ›
In just a few short months, the Photokina 2014 trade show in Germany will bring with it a rush of new camera gear. But, that means we're currently in a bit of a new camera desert. Pentax, however, isn't waiting to unleash their newest super zoom camera, the XG-1.
The latest volley in the optical zoom arms race has a 52x optical zoom range, which gives it a full-frame equivalent field of view of 24-1,248mm. Behind all that glass, the XG-1 has a 16-megapixel sensor that's of the size you'd expect for a super-zoom. It has a 3-inch LCD screen for composing and reviewing shots, as well as built-in image stabilization to help steady things out, especially at those long focal lengths. It is worth noting, though, that it's sensor-shift shake reduction and not optical.
You can expect to see the XG-1 hitting shelves in August with a price tag of $399. Since the smartphone assault on compact cameras hasn't slowed down at all, it seems likely that we'll see more super-zooms hitting when Photokina comes around as manufacturers try to maximize optical zoom, something smartphone cameras haven't mastered yet.