New Gear: Hold Fast Explorer Lens Pouch Is Handsome, Pricey
Waxed canvas, leather, and sheepskin lining make for a high-end purchase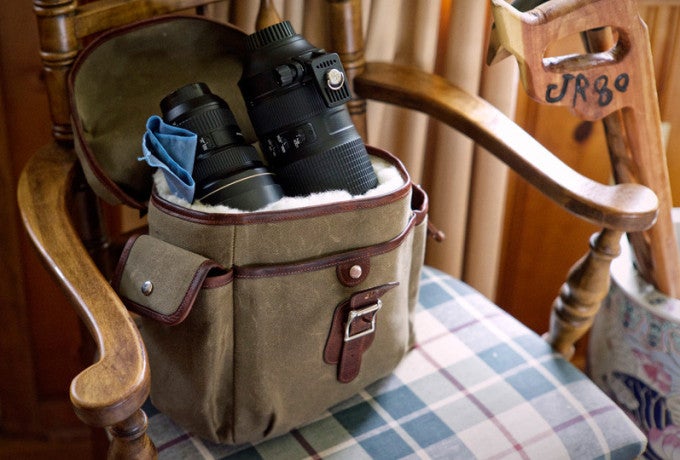 We may earn revenue from the products available on this page and participate in affiliate programs. Learn more ›
Hold Fast Gear's recently announced a new addition to its camera bag line: the Explorer lens pouch, which combines a handsome style with some high-quality components for a bag that should keep your lenses safe through all manner of mischief—but with an expectedly hefty pricetag.
The Explorer has an exterior of waxed canvas (available in olive or navy), with leather trim, and an interior of sheepskin. That should keep the water off, and the insides nice and protected for all the regular bouncing and jostling that a bag like this would encounter. It's not particularly large, designed for just either a couple of lenses, or a camera body with lens. It also has four external pockets—an open pocket on the side for flash or water bottle; a snap-shut pocket for your wallet or phone; a front pocket for accessories; and a small, zippered top section for memory cards.
This high-end construction comes at a price, though. You're looking at $245 for the Explorer pouch. The larger version is designed for longer lenses, like your 70-200s and their ilk. Another caveat is that the Explorer is specifically designed to work with Hold Fast's MoneyMaker strap or PhotoBelt, and so doesn't come with a standard shoulder strap—though you can definitely add one yourself.
[via The Phoblographer]