Impossible Project 'Hard Color' Film Adds Color Borders To Black And White
With this limited edition film stock, a bright frame of color will surround your black and white image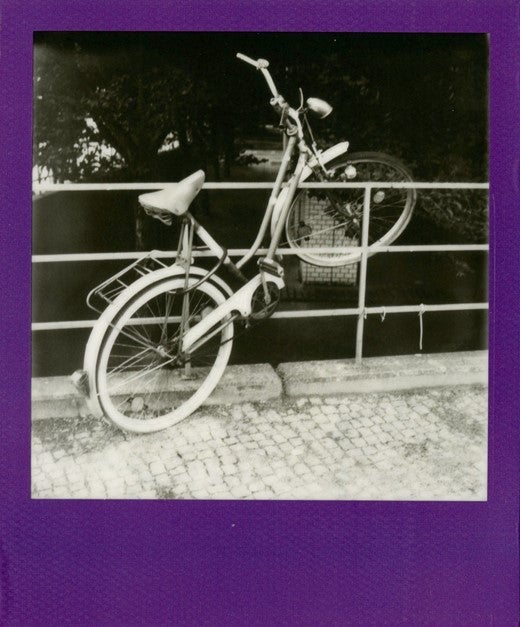 The next film pack from The Impossible Project won't be a new emulsion. It won't provide higher contrast, a wider dynamic range, or super saturated colors. But it will add color to your black and white image in a very unexpected way: through a vivid color frame that will stand in contrast to the monochrome image. The limited edition B&W 600 Hard Color film will be available to pre-order from the Impossible Project in the near future, and will come with eight different colored frames for your photographs.
This isn't the first time we've seen the Impossible Project put color in a photo's frame. The Color Frames and Color Skins selections both offer something similar—but Hard Color is different in that it's for black and white film, creating a marked contrast to the content of the photograph itself.
So far, we've only seen word of UK pricing, which puts each pack at £17.50 plus shipping, which will probably mean that it goes for around the same price as the other film packs should it come to the USA: around the $24 mark. Each pack will come with "rich variants of red, yellow, blue, orange, purple and green". So if you're looking to add some pop to your black and white instant images, the B&W 600 Hard Color film might be the way to do it.
[via DPR Connect]