New Gear: Tamron 14-150mm F/3.5-5.8 DI III Zoom Lens for Micro Four Thirds Cameras
An all-in-one zoom that doesn't need image stabilization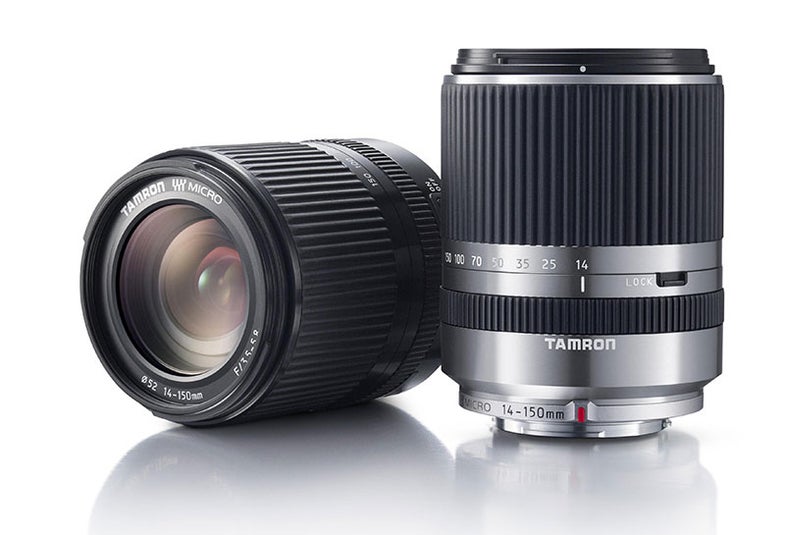 We may earn revenue from the products available on this page and participate in affiliate programs. Learn more ›
We first heard about this all-in-one zoom lens for Micro Four Thirds cameras back at CES in January, but now it's getting official. The Tamron 14-150mm F/3.5-5.8 DI III Zoom Lens will be available at the end of June (2014) for $589 and represent Tamron's first foray into Micro Four Thirds all-in-one territory.
An interesting thing to note about the new lens is that it actually won't feature built-in Vibration Compensation. That seems like a crazy prospect when you consider that it will have an effective field of view equivalent to a 28-300mm lens on a full-frame body. The reasoning, however, is likely because Olympus Micro Four Thirds bodies already have image stabilization built-in at the sensor level. That helps keep the lens simpler and less expensive. Panasonic, however, requires that the lens have image stabilization, which likely makes this a much less appealing option for Panasonic shooters.
It has a total of 17 elements in 13 groups, including low dispersion, anomalous dispersion, molded-glass aspherical, and hybrid aspherical elements to combat all kinds of things from distortion (a common problem with lenses of this type) and chromatic aberration.
It uses a stepping motor for AF, which makes it smoother and quieter than some equivalent lenses in the past.
Micro Four Thirds is in an interesting spot at the moment. With full-frame camera prices dropping, and other manufacturers opting for sensor sizes like APS-C and one-inch, there's a lot of competition. But, the M43 lens selection continues to be a strong argument in its favor and now there's even another option that's very popular with the enthusiast crowd.