New Gear: GoPro Introduces 3-Way Handle and Bodyboard Camera Mounts
Capture the action from even more angles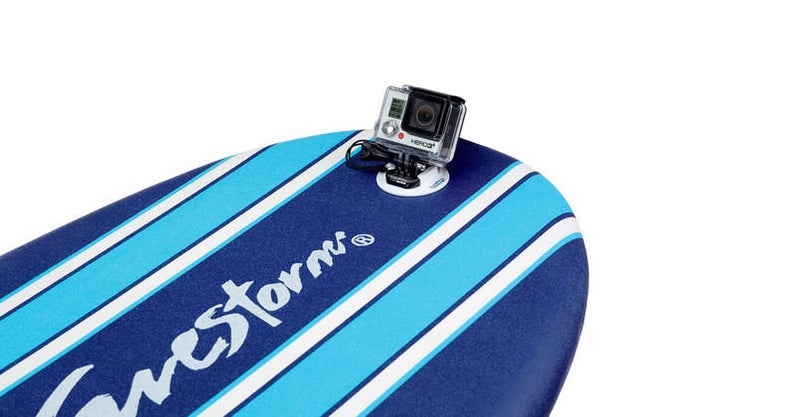 We may earn revenue from the products available on this page and participate in affiliate programs. Learn more ›
GoPro, the world's most popular action camera, can now be mounted in even more weird and wonderful ways, thanks to the unveiling of two new mounts. A 3-way handle for maximum flexibility, and a bodyboard mount for surfers.
The $19.99 Bodyboard Mount (above) installs directly into your your bodyboard, soft-top, or foam surfboard. You unscrew the leash plug, and install the mount in its place, giving your camera an extremely hardy mount that can be pointed in any direction. Compatible with boards 1.5″ to 3.5″ thick, you can use it to point forward as you barrel through the waves, or backwards for a surfing selfie. To make things extra secure, it also features a camera tether and locking plug to make sure things stay in place. The downside? Since it takes the place of the leash plug, you won't be tethered to your board, so you'll have to be extra sure to not let it get away from you.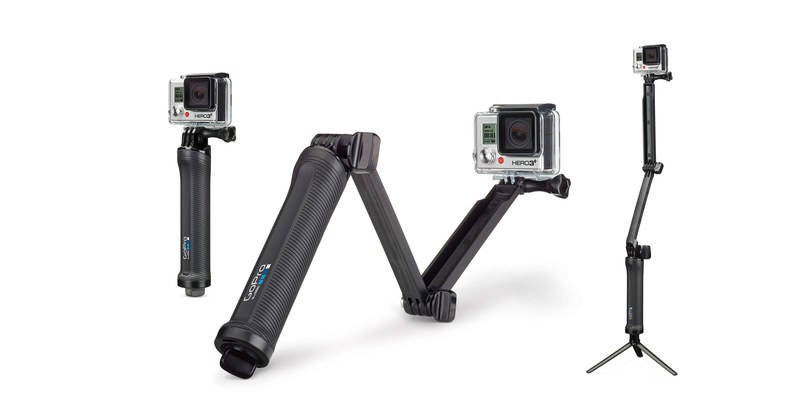 The $69.99 3-way mount is an all in one mount that can be used in three different ways. With a three part arm, you can detach the top section as a simple grip; extend it into an adjustable arm; or lock it into a tripod. The tripod section collapses down and stores in the handle, and can either be attached to the base of the 3-way mount, or used on its own with the GoPro. The arm extends to 20″ (50.8cm), collapses down to 7.5″ (19cm). Since it's waterproof, it can be used in wet conditions too. With the multiple different applications, it can take the place of a handful of other accessories, making it the only thing you need to take out with you on your adventures.
[via DigitalTrends, Imaging Resource]