Kickstarter: Peak Design Slide and Clutch Camera Strap Systems
Some clever new straps on the way to work with the CapturePRO system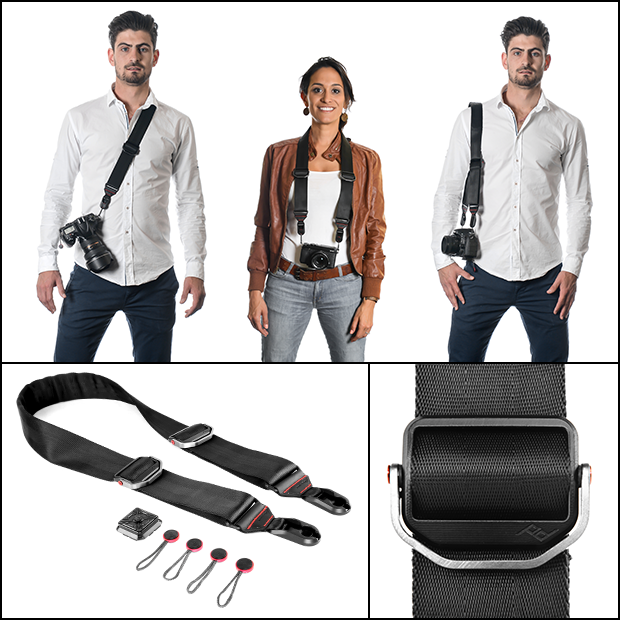 We may earn revenue from the products available on this page and participate in affiliate programs. Learn more ›
There was a time, years ago, when one of the most important choices you to make about a camera strap was which horrendously-ugly pattern you wanted stitched into it. Now, however, there's no shortage of strap options for every type of camera. Peak Design, however, has two new camera straps in the Slide and the Clutch that they think will make a big difference in the way you carry your gear.
The Slide is a more traditional strap that attaches using their universal tripod plate adapters. The strap slides on and off using their anchor clips, so you can stick it onto a tripod and lose the strap in a hurry, unlike other slings. You can wear it over your shoulder, as a sling, or like a traditional neck strap depending on how you want to set everything up.
They even use a special mesh for padding and a grippy material on one side of the strap so it'll stay in place over your shoulder when you're walking around.
The Clutch is, as the name suggests, a hand-strap that works on a plane. It attaches using the anchor clips and the baseplate, so it's easy to put on and take off. The simple clip also makes it easy to adjust how much room the strap offers. If you've ever used most other hand straps, you likely know how much of a pain they can be to adjust.
The straps (like an increasing number of other photo products) are currently in Kickstarter mode. The project also includes an update to their CapturePRO mounting plate. It's compatible with both ARCA and Manfrotto tripods (with an adapter) and it's slimmer than the previous version.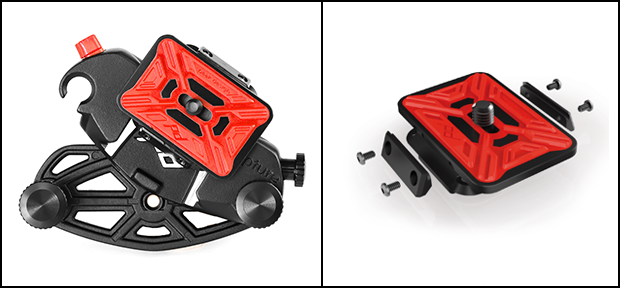 Right now, you can buy into the Kickstarter at a variety of levels depending on what product you hope to get. The Clutch is $30, the Slide is $50, and you can get both straps as well as the new CapturePRO plate for $150.
The Kickstarter doesn't end until mid-August 2014, but they have already smashed their $50,000 goal by four-times with 50 days left to go at time of writing.
Having used the Capture Clip, I can say that it's actually pretty great, so I'm interested to see how the straps perform and how the upgraded CapturePRO works compared to the older version.
What kind of camera strap are you currently using? Are you interested in switching?