Arca-Swiss 4×5 Camera Used by Ansel Adams Up For Auction
An ultra-rare opportunity to own a piece of photographic history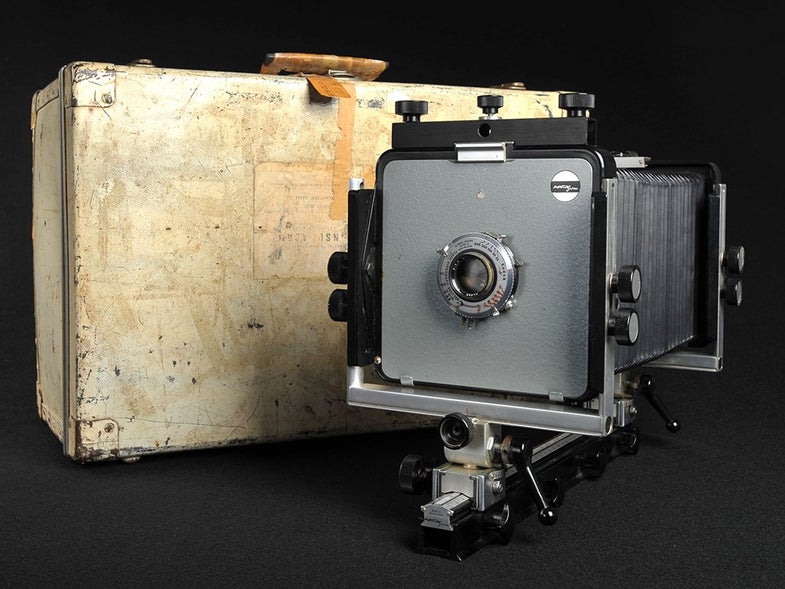 You could quite easily argue that Ansel Adams is one of, if not the most, famous American photographer of all time. Which is what makes it so exciting that one of his cameras is now up for auction, giving people a chance to bid on a piece of memorabilia from one of the greatest photographers of the 20th century. Revival Auction Company has Adams' Arca-Swiss 4×5 View Camera that he used from 1965-1968, and they're estimating it could go for up to $300,000—though we wouldn't be surprised if it went for much, much more.
The camera was used by Adams, and then passed on to his assistant Liliane DeCock. She held onto it until her passing in 2013, and her son is now selling off part of her collection. There are a number of other cameras up for bid as part of the auction, including a rather diverse array of Leica bodies. Strangely, many of the Leicas are currently sitting at a higher bid than the Ansel Adams camera, though with 9 days left on bidding, we wouldn't be surprised if that changed in the very near future.
In all honesty, a piece like this should fetch a mammoth premium at auction, as it's an incredible part of the history of photography. It appears to still be in good condition, and for a dedicated collector or museum, it would be an astonishing part of a collection.
[via The Phoblographer]