3D Printer Makes Macro Tilt Shift Lens Adapter On The Cheap
Why buy an expensive tilt shift adapter when you can print your own?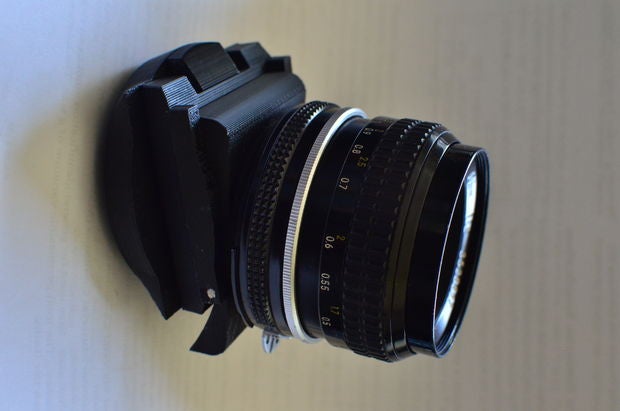 We may earn revenue from the products available on this page and participate in affiliate programs. Learn more ›
For the most part, tilt-shift photography isn't a cheap thing to get into. You can try freelensing if you're brave, or build your own lens out of plumbing parts. But if you want something a bit more professional looking, but still don't want to spend a huge amount, there's now a new option available: 3D printing.
Over at Instructables, user Cpt.Insano put together a tutorial on how to print, build, and use a tilt shift adapter that he designed. His work is specifically for modifying an F-mount lens on a Nikon body, but anyone with enough skills on the 3D side could make it work on just about any body out there.
There are, however, some major drawbacks. For one, the printing resolution varies from printer to printer, so it'll take a bit of time with sandpaper to make sure all the parts fit together, and can move smoothly. But by far the most notable drawback is that it functionally changes the lens into a macro, which might not be something that everyone wants.
While this particular example might not be the most useful for everyone, it does demonstrate how 3D printing could do a lot to make simple, dumb accessories that much cheaper for many people.
[via DIYPhotography]