New Gear: Vanguard Announces Two New Camera Bag Lines, the Sedona and Reno
The outdoorsy Sedona and budget-friendly Reno join Vanguard's lineup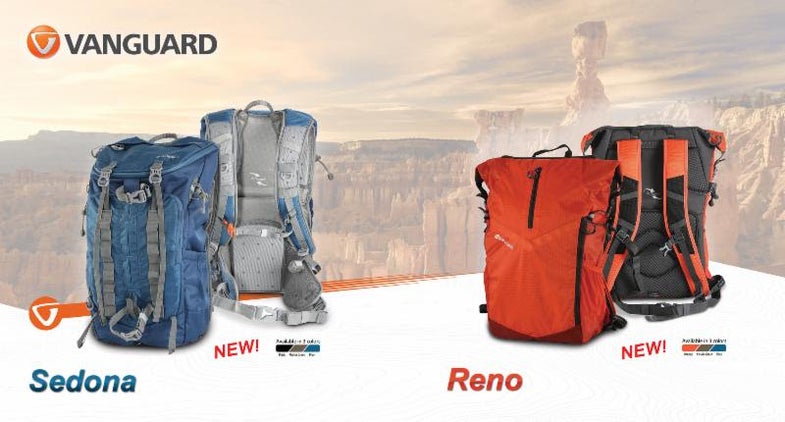 We may earn revenue from the products available on this page and participate in affiliate programs. Learn more ›
Vanguard has expanded its collection of camera bags, adding two new families of bags: the Reno and the Sedona. The latter is heavily influenced by hiking bags, and includes a wide array of attachment points for more bags. The former is designed to be more affordable.
The Sedona line offers two sizes in sling form and three sizes in backpack form, with prices ranging from $99.99 to $169.99. These bags are convertible between camera bag and daybag using removable inserts. They feature side or rear access so you can grab your gear without removing the bag, and have multiple options to attach external accessories. They have a breathable suspension system, and the backpacks include a safety whistle.
The Reno line runs more affordably, with two shoulder bags, a sling, and three backpacks, and prices going from $34.99 to $119.99. The bags are constructed of rip stop nylon, and have included rain covers for when the weather eventually turns against you.
All the bags are available to purchase immediately through Vanguard.