Kickstarter: The Lomo'Instant Camera
Lomography wants to make a dedicated instant camera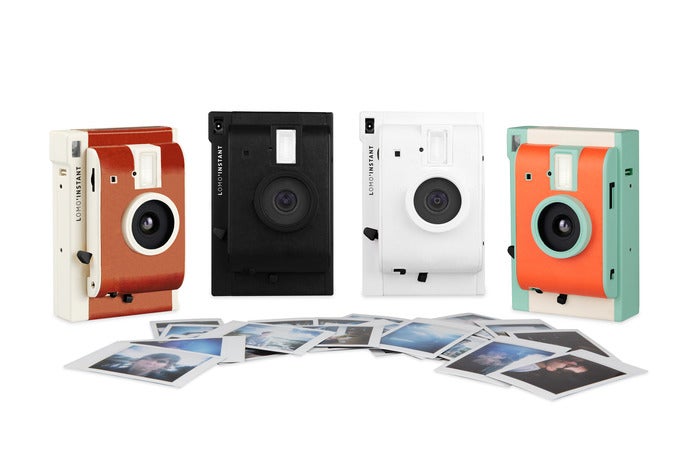 We may earn revenue from the products available on this page and participate in affiliate programs. Learn more ›
You've long been able to buy modified backs for a number of Lomography's cameras to let you shoot with instant film, but for the first time, the company is working on a dedicated instant camera. The newly announced Lomo'Instant is a Kickstarter to fundraise $100,000 for the popular toy camera maker.
The oddly apostrophed camera will shoot the widely available Instax Mini film, and can use three interchangeable lenses: a 27mm wideangle, a 35mm portrait, and a 170° fisheye. It'll be able to shoot in three modes: automatic, manual with flash, and manual without flash; as well as bulb mode for long exposures; and unlimited multiple exposures.
Lomography also claims that the Lomo'Instant will have the largest aperture on an instant camera, with a range from f/8-f/32. It'll have a fixed shutter speed of 1/125s (when not on bulb mode), standard cable release and tripod mounts, exposure compensation to ±2EV, and will run of AAA batteries.
Kickstarter backers can get the camera for $69+, which is a bargain compared to many of the other instant cameras on the market. And while we'd usually be wary of Kickstarter offers, Lomo has previously shown their ability to launch products form Kickstarter campaigns. The camera is expected to arrive in August, which is also a remarkably short wait to get your hands on one.
Introducing The Lomo'Instant from Lomography on Vimeo.