"Gively" Website Would Allow Wedding Photographers to Offer Services as Registry
Let the wedding guests help your client pay for extra services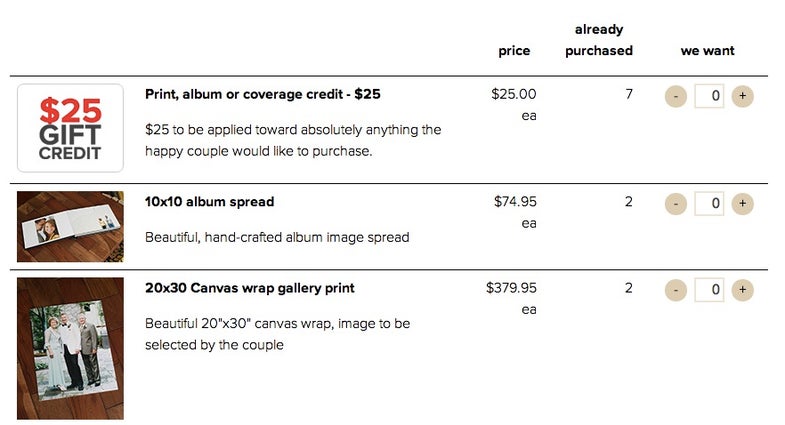 If you're a wedding photographer, you have probably frequently dealt with clients that would love to bring on more of your optional services, but simply don't have the funds to pay for an extra couple of hours of shooting, a photobooth, a second photographer, extra prints or any manner of other such add-ons. But the online service Gively has created a way over that hurdle—by allowing you to craft a services registry, so that wedding guests can chip in for your services, too.
You set up an account on Gively, with all your services listed, and the couple treat it is as they would any other registry, picking and choosing what they'd like. Friends and loved ones are able to purchase your services for the couple, so that they can get that extra portrait session that they've been yearning for (but can't quite justify putting into the budget).
The downside (for a photographer, anyway) is that Gively is a paid service. Getting yourself registered on Gively is a $19.95/month fee (or reduced to $199.95 a year). It probably won't break the bank, but for an unknown service that may not be useful, it could give pause. Likewise, there are other existing ways to approach the problem. Universal gift registries like Amazon will allow couples to load literally anything onto their registry—including services from other websites, and would save some complication.
We'd be interested to hear the experiences of anyone who has tried Gively (or a similar alternative service), and if it worked for them. Did the groom's cousins from Wichita chip in for a higher quality photo book?
[via Reddit]