Samsung Galaxy K Smartphone Camera Has a 10X Zoom Lens
A smartphone with a full 24-240mm lens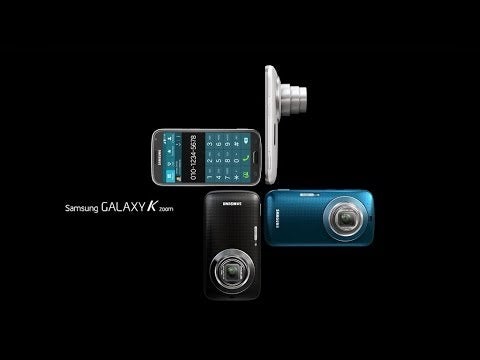 We may earn revenue from the products available on this page and participate in affiliate programs. Learn more ›
The zoom lens is one of the last advantages compact cameras cling to over their compact camera ounterparts. A cheapo compact will still get you a decent zoom, while a smartphone will be limited to a fixed focal length. Even Samsung's Galaxy S4 Zoom had a fixed lens. But now they have announced the Samsung Galaxy K, and will bring the world of zooms and the world of smartphones together.
Since it isn't planned to come to the USA, we don't know how much it'll cost. But according to early reports, it'll have a 20.7-megapixel 1/2.3-inch CMOS sensor, a maximum aperture of f/3.1, and a zoom range of 24-240mm equivalent. On the smartphone side of the equation, there's 4.8-inch, 720p Super AMOLED display, six-core processor (quad-core 1.3GHz, dual-core 1.7GHz), 2GB of RAM, 8GB of onboard storage.
Alongside full manual controls, Samsung has also packed this model with interesting shooting modes, like Pro Suggest, which gives you five different scene mode choices for any possible shooting situation; or Selfie Alarm, where you specify where in the frame you want your face to go, and when your head moves into the right area, it'll rapidly fire off three shots.
It remains to be seen if Samsung will bring the Galaxy K to other markets (or something else similar)—but if you're going to carry around a gadget in your pockets, it only makes sense to have it do double duties as much as possible.