New Gear: Nikon AF-S DX NIKKOR 18-300mm F/3.5-6.3G ED VR Zoom Lens
Nikon's super-zoom lens gets a little less F-stop and a lot lighter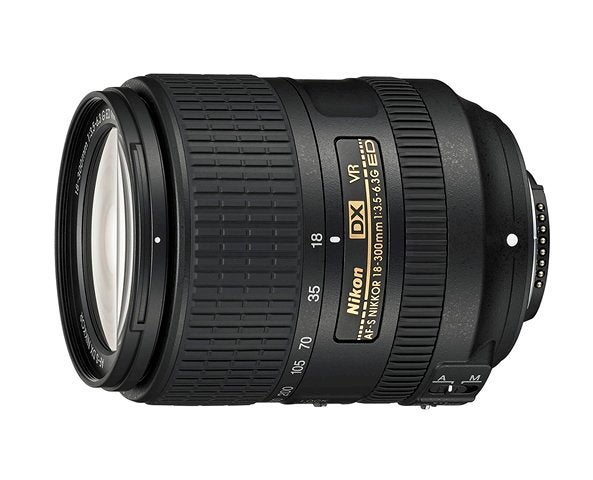 We may earn revenue from the products available on this page and participate in affiliate programs. Learn more ›
The all-in-one zoom lens is the bread-and-butter lens for many introductory-level and midrange DSLRs. For many shooters that don't need super-fast apertures, they really can be a kind of "do it all" lens. Nikon's newest entry into the space is an 18-300mm F/3.5-6.3 VR.
The lens that came before it was the 18-300mm F/3.5-5.6G ED VR, which obviously had an advantage in terms of aperture at the long end. But, in return, the new F/3.5-6.3G is 30-percent lighter than the older lens. It has a 16.7x zoom range that gives you a full-frame equivalent focal range from 27-450mm.
Inside, there are 16 elements in 12 groups. Three of the elements are aspherical, while three are made from Extra-low Dispersion glass to increase contrast and cut down on things like chromatic aberration. It uses a Silent Wave Motor for focusing, and promises up to four stops of stabilization thanks to the built-in VR.
The lens will cost $899.95 when it's released in May. Honestly, I wouldn't be surprised to see lens makers start to focus on lenses like this even more. As high ISO performance gets better, the loss of aperture at the long end becomes less of a deal breaker. The glass and coatings are getting better, too, which cuts down on the lack of sharpness and distortion that can sometimes be born from mega focal ranges.
We'll bring you a full review once a retail unit makes its way into the lab.