New Gear: GoPro Announces New Accessories, Including an All-Black Housing
New mounts, cases, and software for the most popular action camera around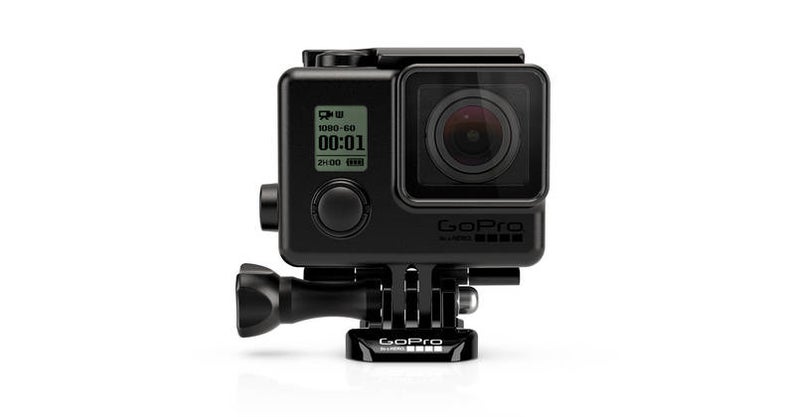 We may earn revenue from the products available on this page and participate in affiliate programs. Learn more ›
GoPro has unveiled a host of new accessories, covering everything from new mounts, new housings, and new software—there's even a special rig for recording from two GoPros simultaneously.
First out the gate are two new houses for the HERO3 and HERO3+. The $49.99 Blackout housing is totally matte black, with optional stickers for further coverage. It's designed for shooters who want their camera to be as uninvasive as possible, so as not to draw attention to it. Because of this, this housing is ideally suited to concert photography, or use in quiet situations where subtlety is a must—but in addition, it's also waterproof to 131 feet.
The $39.99 Frame is the lightest and smallest GoPro housing to date, which allows full access to all ports, and can be expanded to attach additional modular units. It'll be the best way to mount your HERO3 or HERO3+ without adding any bulk.
The Gooseneck is a $19.99 flexible mount, which should allow even more bizarre and fantastic shooting angles. It can be combined with any standard GoPro mount, or just held on its own as a camera grip. You can even stack multiples together if you need the extra length.
By far the most bizarre of the set is the dual HERO System, which allows you to tandem mount two HERO3+ black edition cameras. It'll set you back $199 for just the housing, but it will allow you to control both cameras at once, and either shoot still images and video simultaneously, or combine two video feeds into 3D. It's waterproof down to almost 200 feet.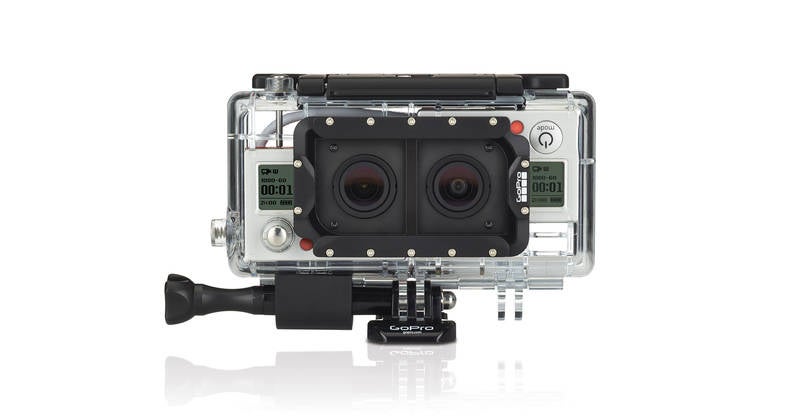 Finally, GoPro is also rolling out some software changes. Here's what a press release has to say about them: